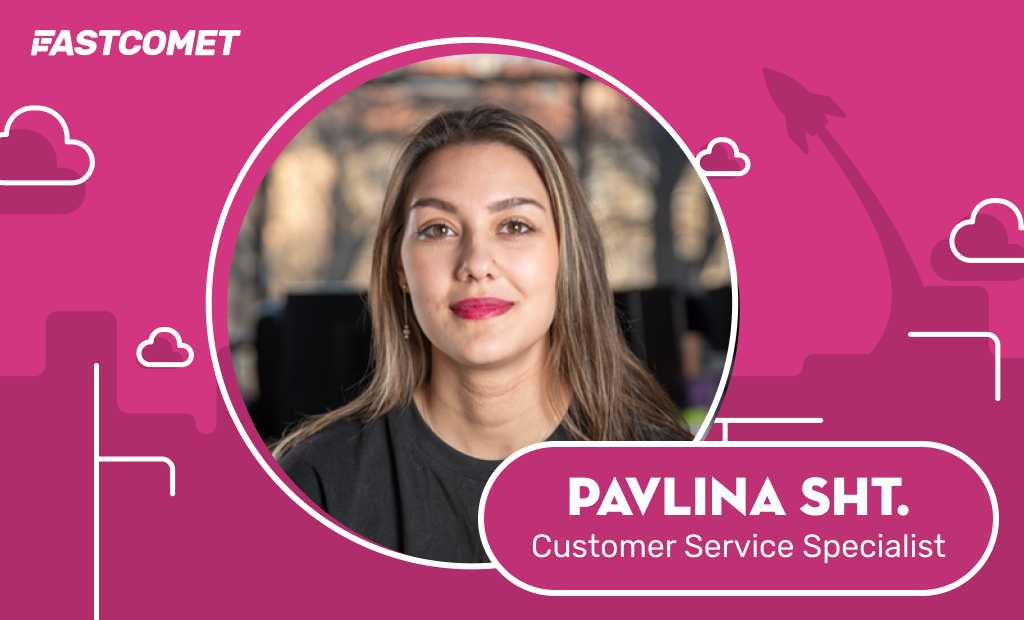 Employee Spotlight: Pavlina—The Hero You Deserve
As you may be aware, we at FastComet have assembled a team of professionals capable of casting a shadow over even the Avengers. Today, we'd like to introduce you to Pavy, one of our team members who work as part of our exceptional service reps that assist you and your project on a daily basis. She's our Customer Service and Technical Support Specialist, and she's a whiz at both.
Who is Pavy and what does she do here?
Hi, my name is Pavlina but everyone calls me Pavy. I've joined the FastComet family in 2020. I'm part of the FastComet technical support team. I enjoy helping people and resolving our clients' issues on a daily basis makes me feel exactly where I need to be.
What makes you excited about coming to work every day?
FastComet is an awesome place to work, everyone here is friendly and always ready to help if needed or to just share a laugh. It is also a challenging job—working in customer support is not as easy as it seems, but we all give our best to provide the best support there is.
FastComet has a great team? Yes, absolutely. There are quite some opportunities for the employees here- if you want to extend your knowledge, you can always get trained for Advanced Technical Support (Level 1,2,3).
The company employees get a chance to unlock exponential career growth and rapid success in various teams depending on their natural talents. For example, if you're good at providing crucial information quickly to make sure people understand why something is worth their while—Sales is the right spot for you. Overall, whichever position you choose, being part of the FastComet team is simply bliss.
What's the most challenging aspect of your job and how do you deal with it?
I am always learning new things, and it is a challenge to keep up with the new technologies. As this is a very fast-growing industry, sometimes it's a bit difficult to keep up with it. Nonetheless, we have our Senior team, who are one chat away and ready to help you. Even my teammate is always ready to help and suggest a solution or just crack a joke, which at the end of a tough shift is much appreciated! : )
I am always looking for new ways to improve my skills and knowledge – articles, tutorials, and of course, our team.
Do you have any advice for people who would like to pursue a career in customer service/tech support?
Be patient, do not assume that everyone has the same knowledge as you–some might have more, some might have none. Be confident and eager to learn. The tough part is to start, after that, it will be easy, since you have the basic knowledge you need. And finally, but most importantly, it is okay to make mistakes. I know it is cheesy, but it is true. That's how we all learn.
Working at FastComet is fun and rewarding, but also challenging. It is rewarding because you are helping people and once you read the nice reviews, it feels amazing since you have assisted those people and you can see their appreciation. It is also nice since most of my colleagues have been here long enough to help if I'm not sure what to do in a certain situation.
What do you like to do when you aren't working?
I enjoy traveling with friends, or by myself. I grew up in the mountains, so hiking is also included. Anything outdoors will do, as long as it's not cold. I absolutely love going to festivals and meeting new people. That is why I do volunteer work as well, for international students who are coming to Bulgaria to study for a semester or two. It is a great way to blow off some steam and of course, make friends.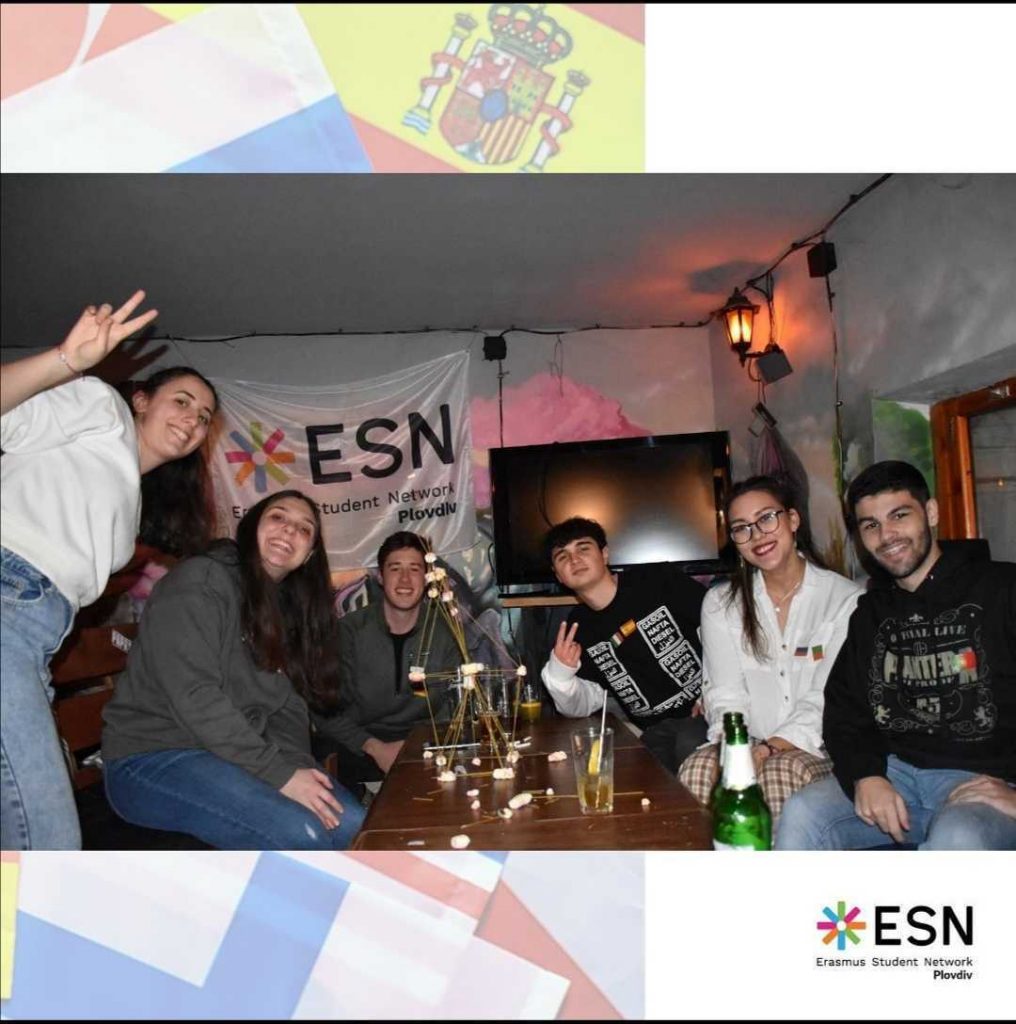 You said you love to travel, and this begs the question – what is your favorite destination?
This is a tough question to answer. I really loved the people in Ukraine – so welcoming and warm towards everyone. When it comes to sightseeing – I'd say Spain, Belgium, Italy, and of course, The USA (especially Massachusetts, Arizona, and Utah). However, if you are just looking to chill and enjoy your time – Serbia, Romania, and Portugal.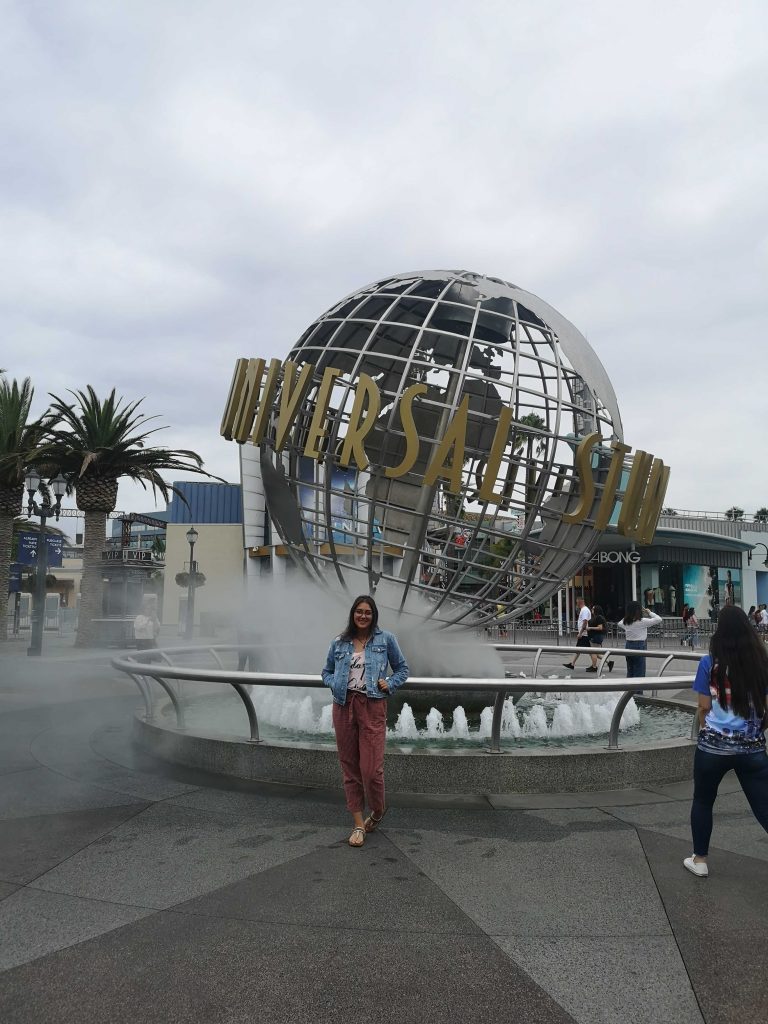 What's one thing people would be surprised to learn about you?
As much as I love spending time outside with friends, I absolutely need my alone time. It is just necessary. I also have a weird hobby you could say – since it is not common, especially for young people to do it – but sometimes when I need to relax and chill, I knit. I used to do it with my grandma since I was little and every now and then we knit together. I always find the best of both worlds so there is always something happening. My motto is "Do everything you feel like doing now so that you will have stories for when you are old."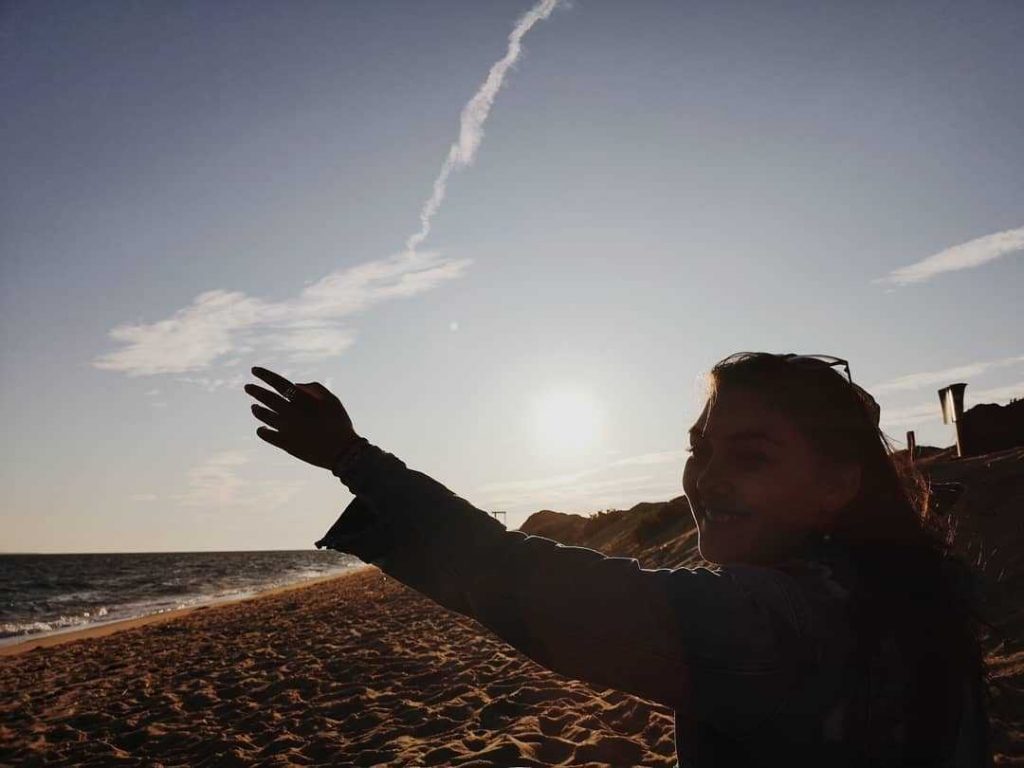 Final Thoughts
Kudos to Pavy for being as determined as she is at this, sometimes challenging position in our company. Pavy is one of many talented colleagues that we interview on a regular basis. Feel free to find out more details about all the great people who work here!
We hope you had as much fun reading our interview with Pavy as we had conducting it! If you're still reading, you can sign up for our newsletter by clicking the button below, and you'll never miss out on the news and special offers that we have to offer!
The latest tips and news from the industry straight to your inbox!
Join 30,000+ subscribers for exclusive access to our monthly newsletter with insider cloud, hosting and WordPress tips!