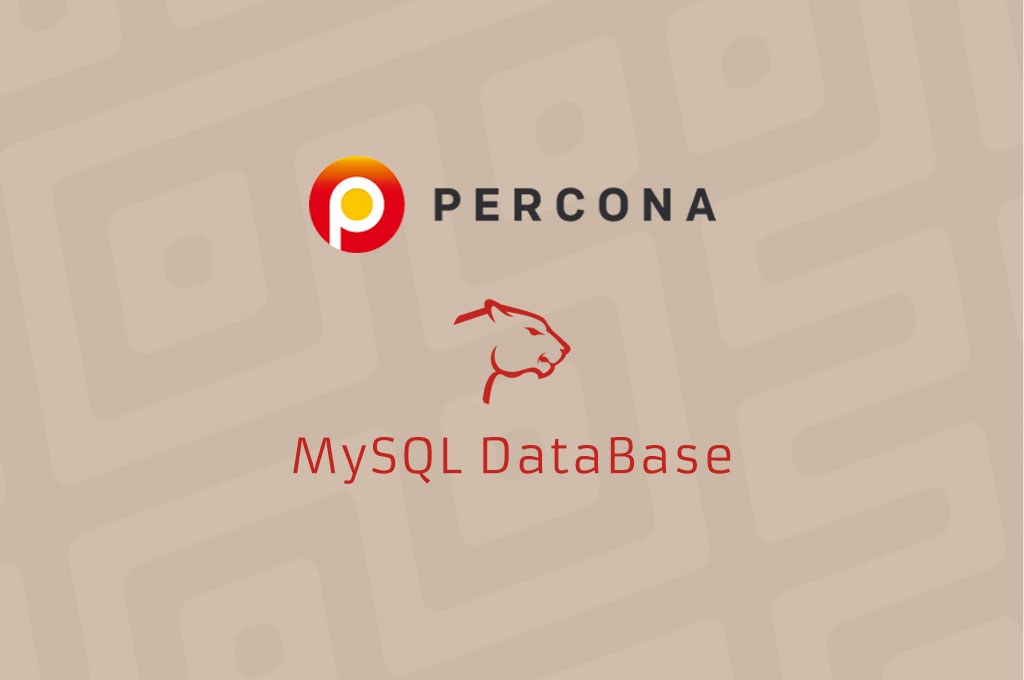 Percona MySQL drop-in replacement for better database performance on shared hosting
UPDATE: Percona Server is now deprecated on the FastComet shared hosting servers because of its incompatibility with the current FastCloud Hosting Environment. However, the Percona MySQL drop-in replacement is still available for Virtual Private Servers (VPS) and Dedicated CPU Servers (DCS).
In today's technical blog post we will review one of the most important services of the hosting environment responsible for handling all database queries – the MySQL service.
Before we dig deeper into the subject let's say that the high MySQL performance is vital for any database-driven website and can really make a difference when you need to improve your website performance. In order to get the most of the MySQL service, we utilized high-end Intel SSD drives for our shared hosting servers which give more than 300% better performance for the MySQL service. Our system administrators invested a lot of time reviewing different options on how to improve even further the MySQL performance and we have decided to convert the standard cPanel MySQL service to the Percona drop-in MySQL replacement.
What is Percona Server?
Percona Server is an enhanced, drop-in MySQL replacement which has been downloaded more than 1,400,000 times. A drop-in replacement means that you can substitute the standard MySQL server with the analog version of the Percona server and take full advantage of the improvements without the need to change your application code or server setup.
Furthermore, Percona is specifically optimized for cloud hosting and modern hardware such as SSD and Flash storage which is fully utilized by FastComet on all shared hosting servers. Additionally, the Percona server provides various stability and data security improvements which make it an ideal solution for high-end shared hosting solutions. Some of the key advantages of Percona server are:
Queries will run faster and more consistently
You can consolidate servers on powerful hardware
Sharding is delayed or avoided entirely
You can save money on hosting fees and power
You can spend less time tuning and administering
You can achieve higher uptime
Troubleshooting does not require new tools and techniques in comparison to the standard MySQL server.
How Percona Server is Actually Better than MySQL
There is a large number of articles on this subject but we will outline just some of the key points reported by Vadim Tkachenko, Percona's development group lead.
Percona Server is significantly more stable than MySQL in maintaining high throughput after 4 minutes of load and beyond.
Percona Server delivers low latency and more consistency than MySQL after 4 minutes of load and beyond.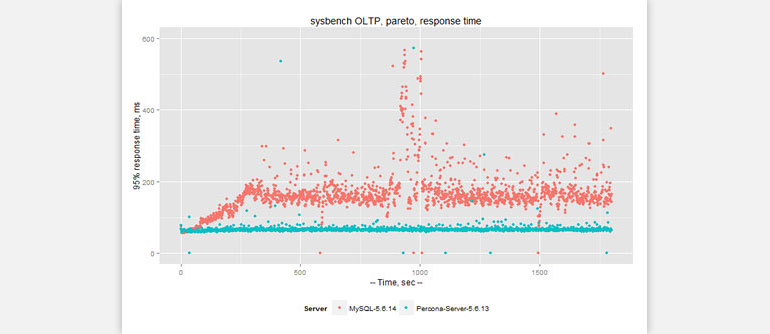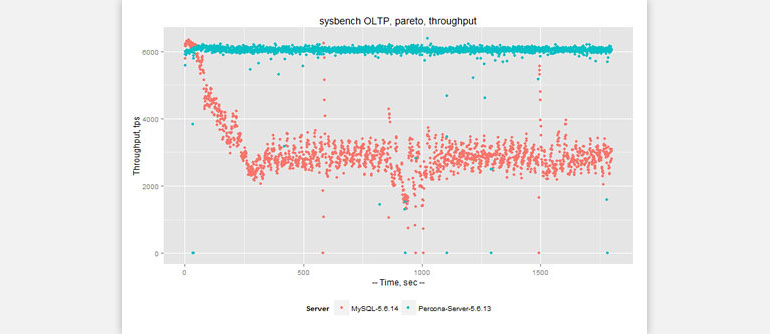 Percona Server is more than 40% faster than MySQL in overall throughput.
Percona Server performance remains more stable over time than MySQL, which still experiences sharp drops in throughput due to checkpointing activity.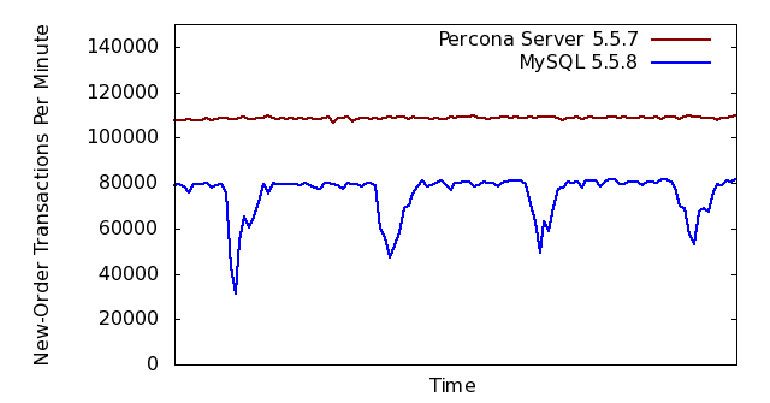 Major Improvement in InnoDB Storage Engine
Another important advantage of Percona server over the standard MySQL server is the Percona XtraDB. Percona XtraDB is an enhanced version of the InnoDB storage engine for MySQL and MariaDB. It has much faster performance than InnoDB and better scalability on modern hardware. XtraDB has more features than InnoDB; these are useful in high-load environments. It is backward-compatible with InnoDB, so it can be used a drop-in replacement without modifying the web application.
Standard InnoDB achieves 9.4k new-order transactions per minute, InnoDB plugin reaches 15.3k, and XtraDB reaches 26.1k. On this benchmark, XtraDB is up to 275% faster than InnoDB.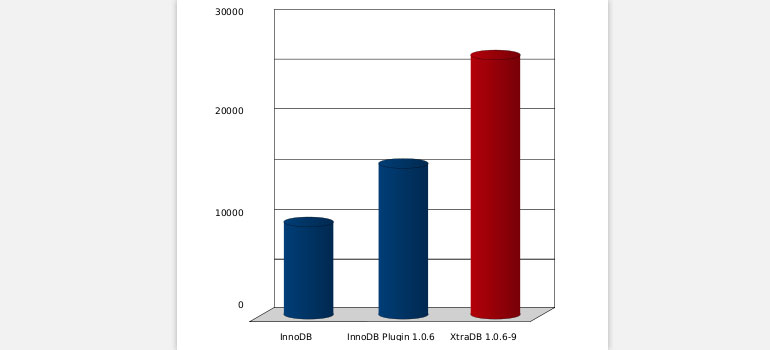 Who Can Benefit from the Percona Server
All shared hosting clients will benefit from this improvement over the standard cPanel MySQL server setup. Still, based on our tests we noticed that major improvement can be observed on applications which use mostly InnoDB tables such as vTiger and Moodle. Additionally, e-commerce applications such as PrestaShop, OpenCart, and Magento with large product catalogs will experience better performance during high traffic and maintenance operations.
The latest tips and news from the industry straight to your inbox!
Join 30,000+ subscribers for exclusive access to our monthly newsletter with insider cloud, hosting and WordPress tips!