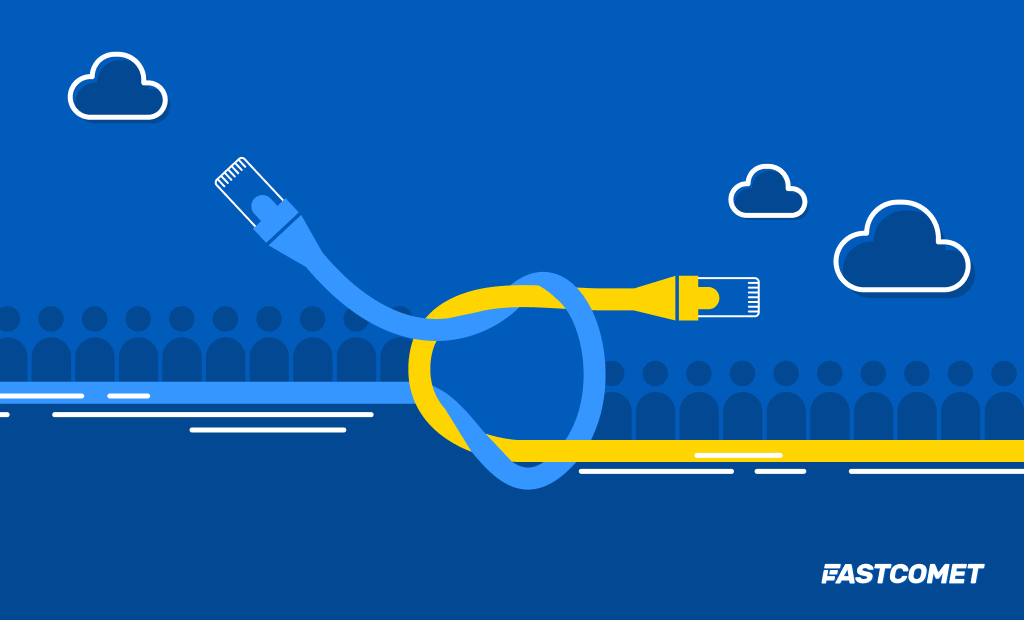 FastComet's Response in Support for Ukraine
The nightmares that are happening in Ukraine in 2022 withstand any comprehension. Our position as a company on this issue is unequivocal and extremely simple: nothing justifies aggression, the death of people, and especially children. The Tech industry and digital marketing community is a family. And when members of our family are hurting, we provide support in the best ways we know.
Amazing Ukraine's Tech Diaspora
All around the world, people are standing with Ukraine. The country is home to a surprising number of known-name tech companies, IT outsourcing, digital marketing, and SEO agencies, as well as contract programming talent that works for companies around the world. Tech is a $6.8 billion business in Ukraine. There are about 5,000 IT companies in Ukraine, 100 of which are Fortune 500 companies. Besides that, Ukraine is also recognized for its booming IT startups (around 2,000), among the widely known ones being Grammarly, Depositphotos, GitLab, and others. According to a report from the IT Ukraine Association, there were 250,000 Ukrainian developers in the country in 2021. The statements say that 20% of Fortune 500 companies have their remote development teams in Ukraine.
It's no secret that all of us are heartbroken. Some of our partners are there together with their families and friends. Many Ukrainian IT companies have evacuated or continue to evacuate their specialists with their families from hotspots in western Ukraine and abroad. Though it is hard to describe what they are going through, one thing is sure – their spirit is unbeatable. Most professionals do not stop working.
You have probably experienced that first hand by the uninterrupted service of businessеs such as Ahrefs, Grammarly, SERPstats, Revolut, Upwork and many more. Freelance marketplace Fiverr also has an office in Kyiv where some of its developers work. They all make sure their customers' services stay running despite everything.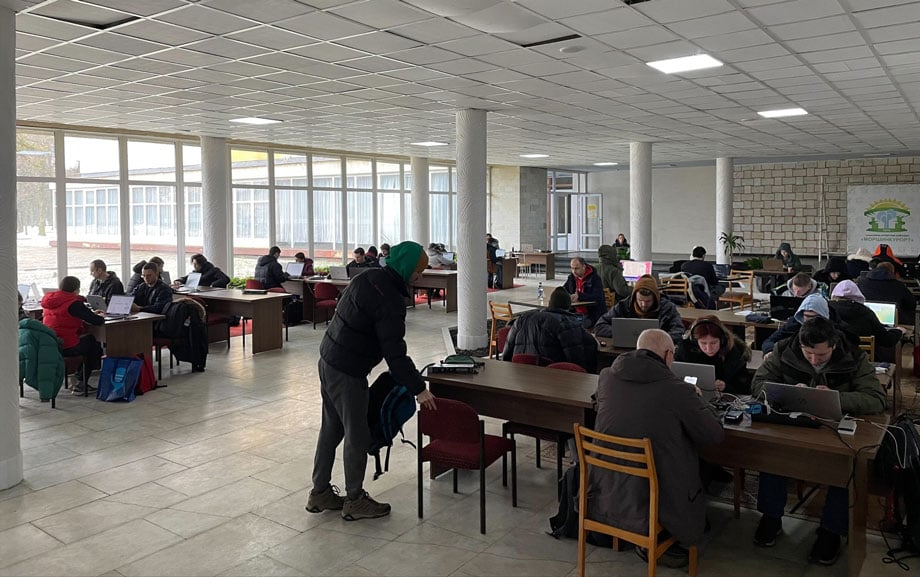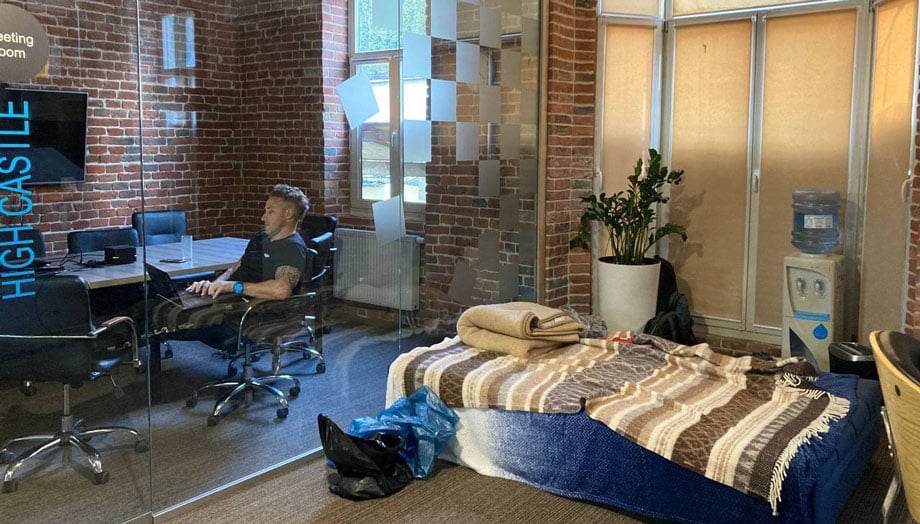 What FastComet is Doing
To our associates, partners, and customers in Ukraine, please know that we stand with you, completely and wholeheartedly.
Securing Our Ukrainian Customers' Service During the Conflict
FastComet fully supports the people of Ukraine in their time of need. All of our customers residing in Ukraine, with web hosting being due for renewal for the period 24.02 – 30.09.2022 are being provided with a three-month free extension of their web hosting services. All domain names due for renewal in the next 6 months will be renewed for free as well. This is the least we can do to make sure that there is one less thing for you to worry about at the moment.
The feedback we received so far was the thing that touched us the most. Our Ukrainian customers continue to inspire us with their strength, determination, and a selfless drive to help each other in this time of need. Most of these customers encountered difficulties in their work, and the fact that most enterprises simply stopped working. They have gone above and beyond, despite what is happening. Those customers continue to contribute to their IT operations and keep the workflow as there are users to whom they are responsible for providing service, which ultimately would allow them to make possible earnings. Many are continuing to work for their employers remotely, supporting the local defense effort by day while sending in their deliverables by night.
Services for Russian Customers
Since the invasion, providing any services in Russia has been understandably fraught. Governments have been united in assessing a stream of new sanctions, and there have even been some calls to disconnect Russia from the global Internet.
Sanctions have been set against Russia's top financial institutions, along with Visa, Mastercard, American Express, and PayPal, which have already suspended their services for Russia. Due to these imposed economic sanctions, we would not be able to accept payments from Russia and therefore provide service to customers from Russia and Belarus.
How to Help Ukraine
Support a Local Business
If you want to support Ukrainian specialists with the benefit for your business, we invite you to subscribe to one of the great tools or services (or at least try some of them) developed or supported by Ukrainian teams. Because besides the fact that Ukrainians know how to fight back, they also develop excellent tools and services.
The team of our long-standing partners from CloudLinux might be fully remote with more than 150 employees all around the world, but what you might not know is that a great part of the company's employees lives in Ukraine. Cloudlinux is the maker of the most secure and stable operating system for hosting providers, Cloudlinux OS, and the security platform for Linux-based websites and web servers – Iminufy360. They are largely funding AlmaLinux, the powerful and free CentOS alternative for Linux users with ongoing support.
In a small effort to further support our partners from SERanking, we would like to recommend you their amazing services. SERanking is an all-in-one SEO platform allowing you to do keyword research, competitive analysis, rank tracking, website audit, backlink check, and much more. All of their support services are located in Ukraine, particularly in Kyiv. Our hearts and minds are with you!
They might not be an official partner of ours, but honestly, we use their service a lot! Grammarly is a well-known online platform based on artificial intelligence to help you communicate in English. Grammarly has a deep connection to Ukraine. It's been developed by guys from Ukraine and has many team members who call Ukraine home.
Send Immediate Help
Every contribution counts – provide financial aid, donate to a charity, pay your Ukrainian employees in advance, assist the locals in the relocation process – there are many ways to support Ukraine.
We at FastComet hope you will consider showing your support by donating money to the Ukrainian cause through any of the following trustworthy links to organizations: Red Cross, SupportUraineNow, UNICEF, Nova Ukraine.
Our thoughts are with the people of Ukraine, and the entire team at FastComet is hoping for a peaceful resolution as soon as possible.
The latest tips and news from the industry straight to your inbox!
Join 30,000+ subscribers for exclusive access to our monthly newsletter with insider cloud, hosting and WordPress tips!