How to Configure the Regional Settings in Drupal 8
Updated on Mar 13, 2019
To change the regional settings for your Drupal 8 based website, you will first need to login to your admin account and access the Manage → Configuration menu.

Scroll down till you find the Regional Settings section and click on it.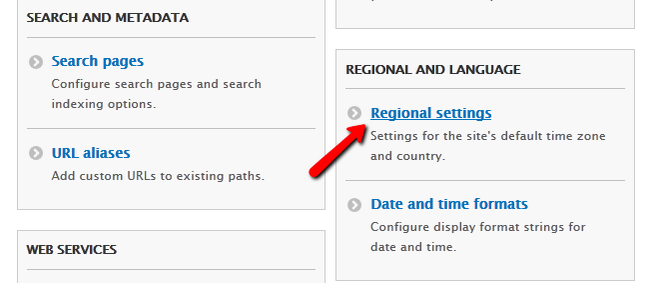 Expand the Locale section to define the Default country and First day of week options.

In the Time Zone section, you will be able to select a Default time zone from the drop-down menu and configure if users can set their own time zone.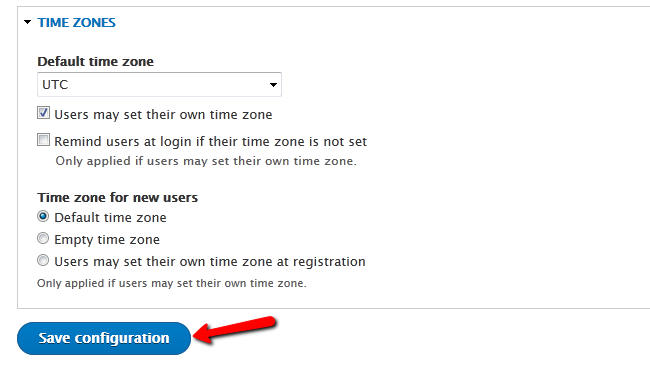 When you are done, click on the Save configuration button located at the bottom of the page.