How to Manage Articles in Drupal 8
Updated on Mar 13, 2019
In Drupal 8 you will create content mostly in the form of Articles. The creation of articles is very similar to that of static pages, the difference being that you will not add links, menus or buttons for them in your website's layout.
Firstly, access the admin dashboard of your website and navigate to the Manage → Content section from the main admin panel.

Click on the +Add content button to proceed.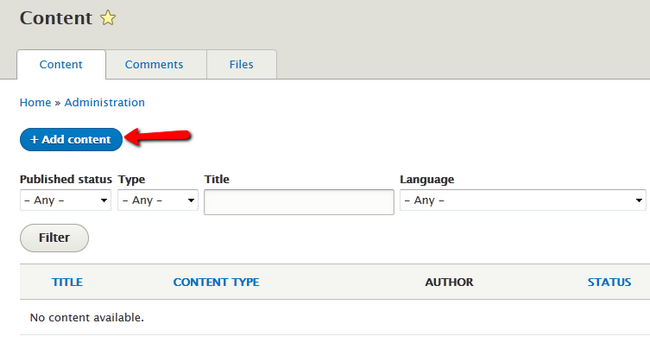 Now select the Article option from the two content types you have available.

Here you will be able to give a Title to the new article and fill it with content. You can also Open/Close the comment section but in most cases you will want feedback from your users so we will leave the comments open.

In the Tags section, you can put relative to the content of the article tags to sort your content better. To add an image, click on the browse button and select one from your local computer. When you upload it, you will see a preview of it and will be able to write a short description for it.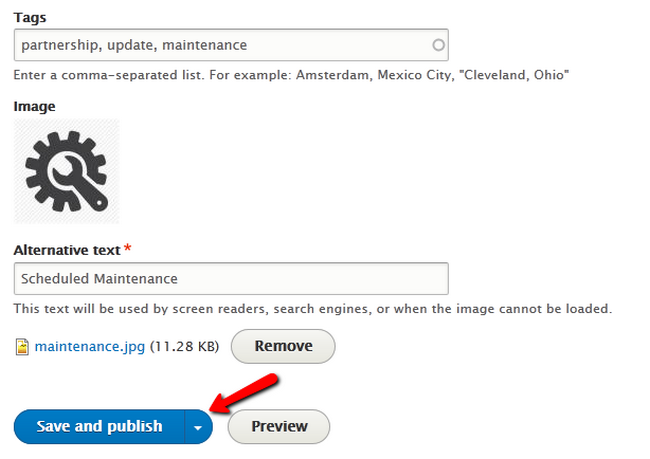 When ready, click the Save and publish button to publish the article on your website.