How to Manage the Cache in Drupal 8
Updated on Mar 13, 2019
As all modern applications, Drupal 8 has an internal cache that you might need to clean at some point during development.
Please login to your admin account and navigate to the Configuration → Performance section of your main admin panel.

Now find the Performance section and access it.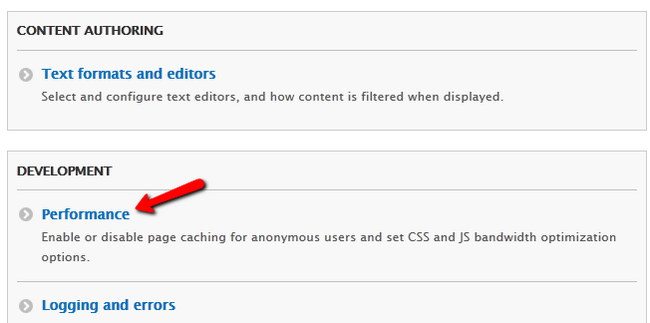 Here you will be able to Clear all caches, set the maximum age of the page cache (ranging from no caching to 1 day) and optimize external CSS and JavaScript files.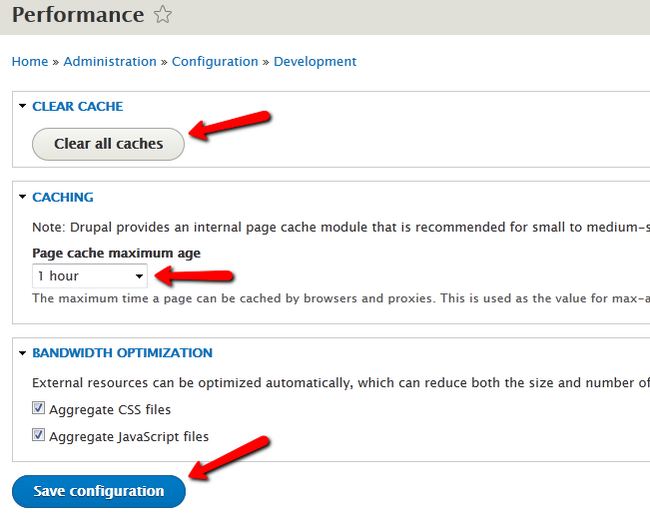 When you are ready, click on the Save configuration to apply the changes.