Drupal 8 is the latest installment of the Drupal Content Management System. Version 8 has also introduced a number of improvements to make it easier for new users that are not familiar with coding to start their own website.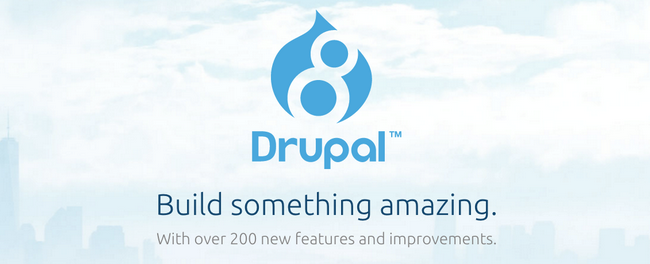 A few of the new features you should be looking forward to are:
Object Oriented Programming - Drupal 8 has the Symfony framework included in it which will certainly help with object oriented programming
CKEditor - Drupal's default WYSIWYG editor is now substituted by the CKEditor.
Views – The Views module is now part of Drupal's core modules. Being one of the most used modules to this day, it was only logical that it became part of the Core version of Drupal 8
"On the Fly" Editing - Inline editing gives the user the option to edit the content directly from the front-end of his website. This will greatly improve the results for authors without the experience in managing content from the admin area
Rest & Serialization APIs - The ability to output data in JSON and XML from within Drupal 8, as fast and easy as standard HTML output by using the new APIs
Improved multi-lingual capabilities – The process of translating pages and entire websites is much simpler and quicker than in previous versions
As Drupal 8 just released officially, some bugs and obstacles might be expected, but considering the 160 000+ active community contributors to the project, we can assume that the improvement of Drupal 8 will be constant and fast paced.
Start a Drupal 8 website in just 3 minutes:
To help you get started with Drupal 8 our Technical Support team provides Free Drupal 8 Installation.
Free Drupal 8 Installation by our Support Team
Free Domain Name for Life
Optimized SSD Drupal 8 Hosting
Fast and Secure Hosting