How to Configure SMTP in CS-Cart
Updated on Mar 13, 2019
This tutorial will review the process of settings the mail service of your website with SMTP. This is a good feature that will ensure the properly sent emails from your website and the complete delivery of the same.
Email
FastComet allows the creation of unlimited email accounts with each hosting plan. Check out our tutorial on how to Create Email Accounts via cPanel
To configure your CS-Cart installation with SMTP, you first need to log in as administrator to your website. Click on the Settings menu item and then E-Mails.
Edit the following options:
Method of Sending Emails - From the drop-down box, choose the via SMTP server option;
SMTP Host - Enter mail.domain.com (where domain.com is your actual domain name;
SMTP Username - Enter your email account;
SMTP Password - Enter the password for your email account;
Use Encrypted Connection - Choose if you wish to use encryption for the mail service;
Use SMTP Authentication - Enable this option as it is required for SMTP use.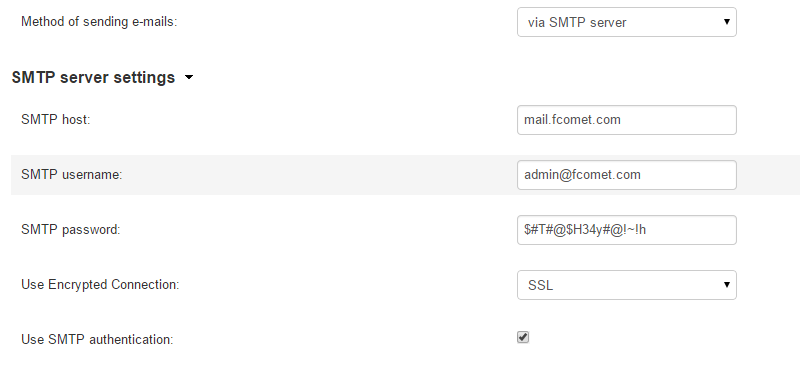 Click on the Save button at the top to keep the changes.