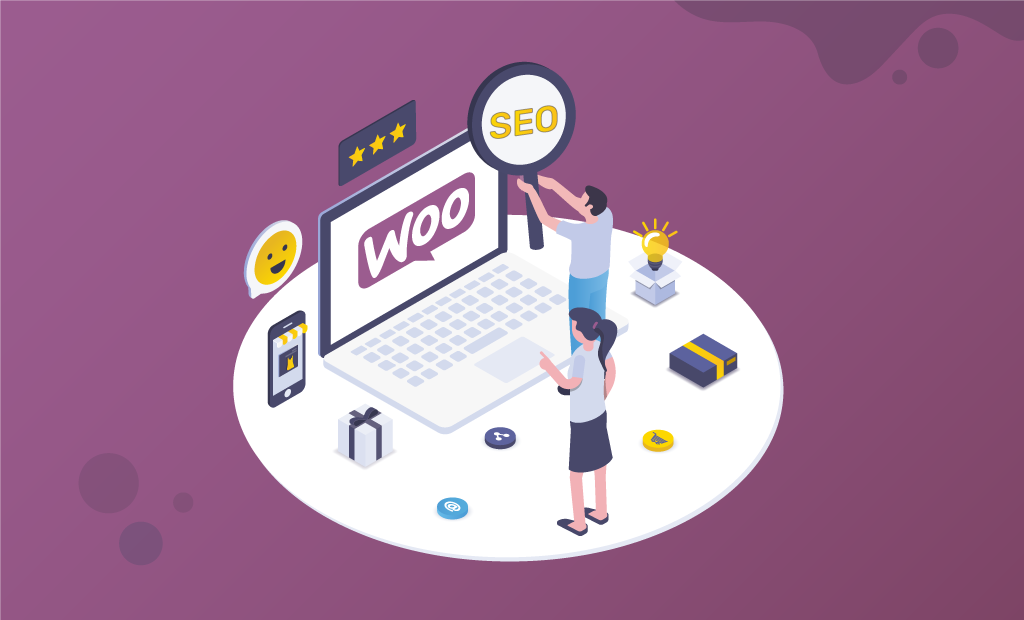 WooCommerce SEO Success – 9 Winning Tips
If you own a WooCommerce store, you probably don't mind driving as much traffic to it as you possibly can. There are lots of factors that can help you make your online shop more successful. Search Engine Optimization (SEO) is largely involved in your online success, especially when it comes to eCommerce.
The best kind of traffic is arguably the generic search engine traffic. Not only is it high-quality, but it's also long-lasting. As with all good things, ranking up the SEO score of your WooCommerce store will require some work. However, it's all worth it, since you will be able to take advantage of that ranking for years to come.
We are here to help with our top 9 tips to help you boost your WooCommerce store.
In this post, we will cover:
Speed Things Up for Your WooCommerce Website
When talking about eCommerce, speed is crucial. Every second matter when your goal is selling your product online. Nearly half of the visitors on e-commerce sites will leave if they have to wait more than 3 seconds for the website to load.
This is probably the main reason why you need to be focused primarily on speeding up your store. Here's the good news—speeding up your WooCommerce store is completely possible if you follow and apply the tips in this post.
Choose a Quality Host for Your WooCommerce Site
A common misconception is that WooCommerce will work just fine with every web host that offers shared hosting plans. This would be true only if we talk about small shops with just a few products and without too much traffic.
Since you are here, we will assume that you are serious about your WooCommerce business and that your goal is to make the most of it. In that case, you would need a Managed WooCommerce Hosting.
Choosing that kind of web host is your start when speeding up your WooCommerce store.
Optimize Your Images
When adding images of your products, it's natural that you would go for high quality. However, this is not enough—you also have to ensure that those images are optimized correctly. Large images can have a dramatic impact both on your page speed and on your monthly bandwidth. The smaller the size of your media (images, videos, etc.), the faster your pages load. The faster your site loads, the more sales you make.
Optimizing your images is a process that requires two steps:
Reduce image size without having to compromise on quality. There are plenty of tools on the Internet to help you with that. You can also use a plugin like WP Smush for your goal;
Optimize images for specific keywords. This leads to changing your image file name, title, and alt text (additional info about alt texts later in the post) to represent your target keywords.
Optimize Your Database
When you wish to run a WooCommerce store that is not only fast but also scalable, you have to be able to store extensive amounts of data (product pages and info, shipping orders, etc.). So, you need to be aware of how to optimize your database properly. Otherwise, you will struggle with the long-run prosperity of your project.
Database optimization – the process of speeding up data retrieval, which results in improved site load speed. Database optimization implicates minimizing all the stored data, filtering out metadata, in addition to eliminating all database issues that could impact site performance negatively.
As we mentioned, speed is crucial when it comes to eCommerce, and thus you should be aware of every aspect that can affect the speed and performance of your WooCommerce store.
Start with Keyword Research for Better WooCommerce SEO
When talking about SEO, the proper use of keywords is essential. To understand what keywords you need to use, you have to find out what products your target customers are searching for online. To have success with sales, make sure that your WooCommerce store is one of the first websites users find.
Whenever customers do research about a specific product, the search engine decides which one is the best possible result for them. The competition in eCommerce is fierce since there are thousands of websites selling similar products. This is why you should pick the correct keywords—those that can maximize your sales.
For starters, when you are making keyword research, try forming a list of search phrases that you imagine your potential customers would input when they are searching for your products. Try thinking of short keywords that are not longer than two words, and go on from there to form some long-tail phrases as well.
The Power of Brainstorming
The more thorough your keywords brainstorm—the better and more relevant they are for the prosperity of your WooCommerce store. After you did all the creative thinking, we suggest that you expand your keyword list by performing some Google searches, or by implementing a powerful tool, such as SEMrush or Ubbersuggest.
Don't forget to include searches in the form of a question ("where can I find," "how-to," etc.). Those are important modifiers, since people usually treat Google as the ultimate answering machine, and thus form their searches as questions.
Once you come up with a satisfying list of keywords, make sure the competition for those keywords is as low as possible, while at the same time their search volume is high. Ask yourself whether your chosen keywords are truly the right ones, and don't be afraid to dismiss a few of them if needed (be unbiased).
Consider Starting a Blog
A blog is not entirely necessary when it comes to a WooCommerce store, but it could be highly beneficial for your ranking (SEO) when handled properly.
Yes, we know that running your e-commerce site already takes a lot of your time and energy. However, if you have the opportunity to keep up a blog, the potential to get in front of the competition rises, and thus the effect of your time spent amplifies.
If you decide to have a regular blog, you will be able to give your visitors a good reason to come back to your site, even if they don't plan on buying anything. What's more, your blog posts have great potential to generate links and shares on Social media, as well as pass rank juice onto your products.
The blog can also help you with improving your sales process. Consider creating informative posts, maybe even "how-to," or "why choose" series. You can also make videos where you demonstrate your products and gain the trust of your customers. Additionally, don't hesitate to use the blog as a tool for new product announcements.
Have a Simple Web Navigation
One of the ways to guarantee a decent SEO score for your WooCommerce store is improving (simplifying) its web navigation.
Simple web navigation is a definite improvement since it reduces the bounce rate. In other words, shoppers will spend more time on your website, which raises the chances for purchases. The more time visitors spend on your e-commerce site, the better rank you get in SERPs, which leads to more sales in the long run.
Keep your main navigation simple and optimized for the best possible user experience. This way, Google will also be able to crawl your store swiftly. In the main navigation, make sure to include only your most important product pages and categories.
If you wish to include additional links for Google to index, but you don't want them in your main menu, just add those links to your WooCommerce store footer.
Optimize Your Headers
Every page, post, and product on your site needs a title (header). It's crucial to optimize this title simultaneously for your target keyword and your clickthrough rate. In other words, you need to optimize your titles both for search engines and users.
Always Include a Product Description in Your WooCommerce Store
Make sure that you always add an optimized product description. It should include emotion that helps in making your products more desirable. Also, use logic when describing technical details and show why exactly it's the best. Additionally, use formatting to make those descriptions easily readable and get some accessibility points in the process.
Improve Your URL Structure
If your current URL structure is long and confusing, it's most likely due to your permalink options. Adjusting them properly will help you get short, easy to read URLs. Long URLs make your site look spammy, and some visitors would leave before even considering to browse the store.
Adjust your permalinks to reflect the simplest possible organization that works for your store. To do that, you need to go to your WordPress Dashboard → Settings → Permalinks: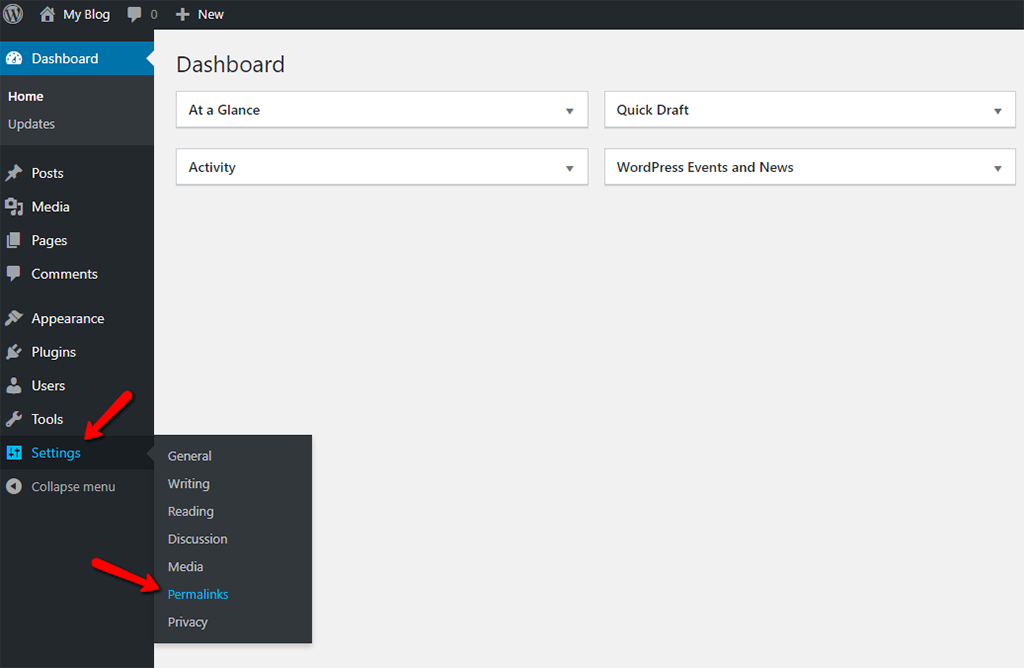 Permalinks will allow you to use keywords instead of product IDs, which makes a big difference when it comes to navigation for visitors.
Enable Breadcrumbs
Breadcrumbs are links that appear along the top of your product pages. Breadcrumbs show visitors where they are and where they've been, while also helping them to get back to previous categories or the landing page quickly.
Additionally, breadcrumbs help Google determine the way your site is structured and how it appears in the search results.
WooCommerce has included useful breadcrumbs, but to make the most of them, consider using a plugin such as Yoast SEO.
Write the Perfect Product Description
Having well-crafted product descriptions separates the best from the rest. Such descriptions make the long run towards much better sales and conversion rates for your WooCommerce store. While product pictures and quality are essential, as we already mentioned, you also need to pay special attention to your product description. It is crucial for your WooCommerce SEO strategy.
Search engines track thousands of links and websites against a single keyword. To be able to understand what's relevant, Google will assess everything from your content uniqueness, originality, and from the context. This is why you should aim for top-quality product descriptions.
Emphasize the Vital Characteristics
You already know the fact that your WooCommerce site faces some fierce competition. This is why when you are coming up with your original product descriptions; you need to do your research and ensure that you are better than (or at least match) your main competitors. Each product has key selling points, and you will not be able to rank online or make sales without them.
It's widely known that people often shop on the go, and thus they are most likely only to scan the product description on their mobile devices. That's where you need to grab your visitors' attention by emphasizing your product key points.
Keep It Simple
Keywords are important for SEO, but they are even more important for your customers. It's one thing when you are writing an essay and a whole other scenario when you are presenting a product specifically targeted toward your audience.
Online shopping should be as simple as going to the store and picking up products from a lane. So, don't make things too complicated for your shop visitors and keep in mind your main audience. For example, if they are mature men and women, don't use slang words that you would use for teenagers.
Users don't want to waste time on lengthy explanations. They need simple sentences to grasp the idea and decide whether to buy straight away.
Stay On Point
Search engines aim to provide the most helpful and informative content to users. This is why your WooCommerce pages need to be as informative as possible, making consumers trust you and recognize your professionalism. Make sure you stay on point and tell your visitors about the benefits they get when purchasing a specific product.
Formulate your product description in the most accurate and informative way possible. Keep it as short and as simple as possible, without any unnecessary words. Keep in mind that search engines are focused on providing value, and thus you cannot cheat them by overloading your product descriptions with keywords.
Use Keywords Strategically
As mentioned, a keyword overuse will damage your SEO integrity. If you use a keyword more than 2-3 times in 200-word product description, Google will notice that and consider that the page is spam, further deciding not to recommend the page to consumers. Here are a few tips to keep in mind:
Avoid stuffing with keywords;
Use LSI Keywords;
Try adding keywords in the title, headings, subheadings, and content;
Insert the keyword in the image filename, ALT text, and description;
First, write an informative product description, and then improve it for SEO.
Add Alt Text to Images
Adding alt text to your images is helpful in various ways.
The main purpose of alt texts is accessibility. It makes your WooCommerce site more accessible to consumers that rely on page readers when browsing.
Additionally, alt text can also give your site an SEO boost.
The alt text shows up whenever your image does not. This is why you should make sure that people get an idea of what exactly is supposed to be there as an image. The alt text is a great place for keywords as well, but don't forget that they have to make sense and have a natural flow.
Avoid Duplicate Content for Better WooCommerce SEO
You probably already know that having duplicate content across your site is very bad for your SEO ranking. However, there are still many large WooCommerce sites that keep making this mistake. Sadly, sometimes duplicate content in online stores is inevitable, due to specific descriptions that cannot be reworded in any way.
It can be difficult to come up with creative and enticing product descriptions for every product in your store, especially when you have hundreds of similar products. However, you need to give your best and avoid as much duplicate content as possible.
Your product descriptions help with convincing all your visitors to buy your products, even if they initially did not come to your site with that purpose. Spend some time making all of your product descriptions unique – you only need to do it once.
Use Rich Snippets
When using rich snippets, you will improve your search engine listings and the way they look, which helps to increase your CTR. That means more people will click-through to your site, even without any movement in your rankings.
Essentially, when using rich snippets, they will add extra HTML to your pages, which gives Google and other search engines more information about your page.
There are some very good WooCommerce extensions that will add Schema markup to your site. Two of the most popular plugins are Schema Pro and All in One Schema Rich Snippets.
Use a WooCommerce SEO Plugin
If you aim to really improve your SEO, then what you need is a solid on-page optimization plugin. Out of the box, WordPress and WooCommerce may be pretty SEO-friendly, but when you're looking to compete, you need to do everything you can to improve your rankings.
There are lots of different plugins available, but one of the best and most popular is Yoast WooCommerce SEO. While this is a premium plugin, it expands upon its incredible Yoast SEO plugin, adding features specifically for WooCommerce.
Think of Your Own Meta Titles and Descriptions
Meta titles and descriptions will not help your SEO directly, but properly written metadata goes a long way in improving your WooCommerce site clickthrough rate. Meta titles are your actual links in search results, while the meta description is the text under those titles. Make them appealing and honest, so you get people's attention. This way, when each one of your potential customers come to your website, they will not be disappointed and will not bounce.
Google often uses meta descriptions from pages to generate search results snippets. That's why the search engine recommends that every page of your site has a unique meta description. The Yoast plugin is quite helpful and provides navigation while working on the metadata of your page.
There is no fixed length for meta titles and descriptions. According to Google, their snippets with meta descriptions are generated dynamically. However, as we mentioned earlier the average length for the meta description snippets is from 100 to 150 characters.
You don't have to rush and change all of your meta descriptions. Since snippets are generated dynamically, it's not guaranteed that your meta descriptions will make it into search results. For your future pages and posts, however, consider optimizing each meta description, making them unique, useful, and attractive.
Use Search Engine Optimized WooCommerce Themes
WordPress is the most SEO-friendly content management system. If you want to capitalize on the existing SEO functionality, you should use a WooCommerce theme that is built with SEO in mind. A few examples of well-optimized free themes are:
Storefront – clean and simple, minimalist design. Storefront comes along with a full-width header and several product categories. The theme offers responsive design, various widgets, custom homepage template. Additionally, Storefront is SEO-friendly and translation-ready.
Astra – clean and professional for all types of businesses. Astra offers responsive design, parallax scrolling, page layouts, and advanced typography options. This theme is also optimized for high performance.
OceanWP – comes with a lot of multipurpose demos (free and premium). The OceanWP theme can be entirely customized with the use of page builders. Some of the features of this theme are modern widgets, a parallax effect, animations, and a responsive layout.
Make Sure Your WooCommerce Store Is Mobile-Friendly
Google pays heavy attention to mobile. For starters, your WooCommerce site has to pass the Google mobile-friendly test. If you managed to pass this test, a good job. However, that's not enough.
You have to improve your mobile user experience (UX) factors if you want to improve your rankings.
You can do that by designing your site with mobile users in mind. Since Google now has a mobile-first index, the performance and UX of your site mobile version will also influence your website's other versions ranking.
Another thing to consider is integrating AMP. It will generally help with improving the performance of your WooCommerce mobile pages. There are some plugins that will help make the integration easier – WP AMP and AMP for WordPress.
Conclusion
Improving your SEO game, whether it is for WooCommerce or WordPress in general, might not seem an easy task at first. With our help through this post, we hope things are a lot less complicated now. Keep in mind that we have covered only the most helpful tips to help you with your WooCommerce store.
When you take advantage of those SEO tips on a regular basis, good SEO becomes normal, which leads to better brand visibility and enhanced sales rate.
If you have additional tips to share, feel free to do that in the comment section. Also, in case you have questions, don't hesitate to ask, and we will discuss the matter. We wish you luck and prosperity when building your WooCommerce store.

The latest tips and news from the industry straight to your inbox!
Join 30,000+ subscribers for exclusive access to our monthly newsletter with insider cloud, hosting and WordPress tips!