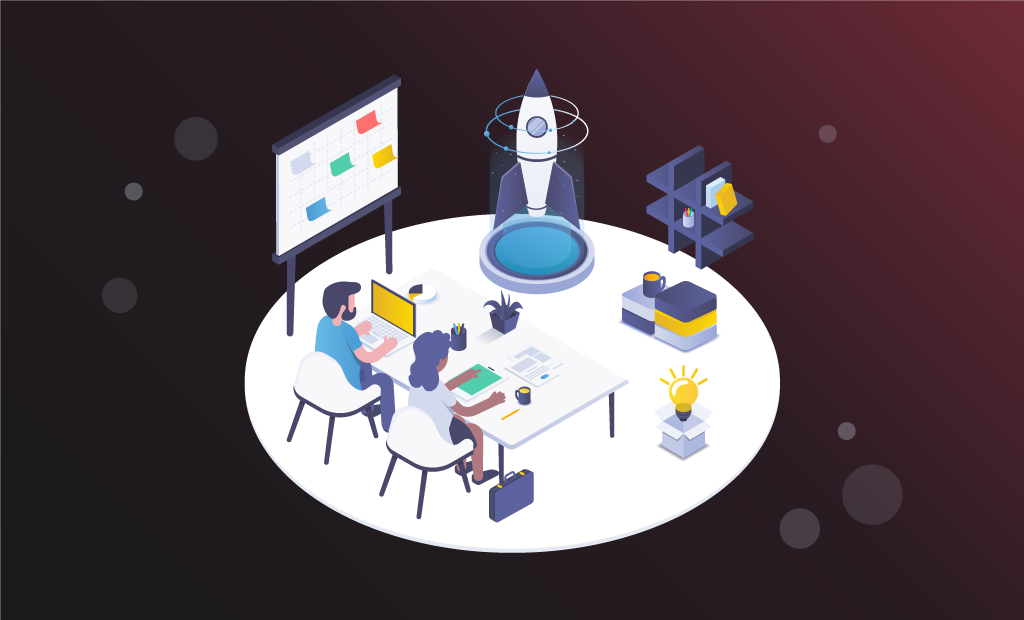 A Memo From Our CEO: An Update on Where We Stand as a Company
To our clients and employees:
Given all the events of the past month, I thought it would be useful to provide an update on where we stand as a company. No one is immune to the issues the world is dealing with today, and nobody could have predicted that the coronavirus outbreak will wreak havoc on such a scale.
It's common knowledge that the coronavirus is still gaining ground in the U.S. and elsewhere; the economy is most probably destined for a severe recession; jobless claims in the U.S. hit 3.3 Million in the last report. This week will probably be worse. In other words, we have to adapt to this new reality in the context of unprecedented uncertainty and the total absence of guidance from analogies to the past.
Where We Stand
As to our positioning and readiness for this, I believe we are in very good shape, and I think it is important for you to know a few points:
We are following our core values – people matter more than anything. We care about those we work with and those we serve. To make sure that all of our great people at FastComet are safe, we are now 100% working remotely with the benefit of some extra time with our families and loved ones, and everyone is safe and sound. We will continue to provide 24/7 service via phone, chat, and our ticketing system to our clients and make sure our systems are 100% operational. We also keep in touch with all critical partners and upstream providers to ensure uninterrupted service for all of our clients.
Fiscal responsibility is fundamental for us. Currently, we have no deal-in-progress or active asset purchases. In fact, it's the opposite – one way or another, we acted quite passively in the past few months, which means that we did not make any large investments or acquisitions. In hindsight, this was good as we face the current situation with significant liquidity to fund strategic investments or take care of issues. Additionally, as we are 100% privately owned with zero corporate debt, we are virtually unaffected by the recent market volatility. We will remain disciplined with responsibility in mind for our employees and clients.
Our business is very resilient, and we, therefore, don't foresee major issues. Of course, with people staying home, business is slowing everywhere. In some niches, small personal or family web projects, for example, we will most probably observe fewer sales and an increase in cancellation rates. Still, in general, our product is of high demand as more and more businesses are converting their day-to-day operations online.
The bottom line is that while there are certainly issues, our business is very well positioned, our team and infrastructure are time-tested and on 100%, and our resources significant to deal with this.
What We do Now
As to what we do now, here is how we are approaching this situation and uncertainty:
Most importantly, we are staying calm and ensuring our people are safe. For us, compared to many other businesses that were hit directly, this uncertainty feels manageable.
We stay committed to our long-term goals, and we will continue to provide exceptional service both in terms of performance and customer service.
We are being vigilant and will continue to be disciplined. We will maintain capital for our worst-case scenarios. This is always very important, but even more so now.
We stay optimistic. I believe that through science, technology, innovation, and great acts of kindness and solidarity, we will be able to overcome the present crisis. As we learned a lot from the past, we created a far more resilient and robust world economy than before, and it will recover quickly, as soon as the outbreak is contained.
We Want to Help
A few days ago, President Trump announced the "President's Coronavirus Guidelines for America – 30 Days to Slow the Spread" (considering the fast-changing situation, this guideline pdf file was later removed from the whitehouse.gov website). We believe everyone should do their part in these troubled times to help their communities. While we maintain social distance, we must maintain our integrity and humanity as well and help those that need help.
The coronavirus outbreak is causing unprecedented disruption to individuals and small businesses around the world. To help small business owners move their operations to the cloud, the FastCloud web hosting plan is now 90% off or $1/mo.
Additionally, we are providing a 10% discount on the renewal of all hosting services until the end of April 2020 to our existing clients. No matter your billing cycle, hosting plan, or business, you can take advantage of the discount by applying the discount code stayhome10. You can renew your service in advance to take advantage of the discount following our guide here.
In case your business is heavily affected by this situation, please contact our Billing department via our ticketing system and let us know. We have prepared several solutions and strategies to help small businesses cover their monthly hosting fees, so we are here for you.
We are also focusing efforts on assisting organizations and businesses that are in service of the community. The same applies to those directly fighting the spread of the COVID-19 Pandemic and its impact on society. Throughout our Free Hosting Support program, we want to give voice to all the right actions that are carried out in global communities to overcome this unique situation. Learn more about applying in our post here.
On a personal note, we encourage you to follow all the official guidance, maintain social distance, practice good hygiene, and, if possible, stay at home. We know this is a very stressful time for everyone. Please know that we are watching over your online projects, and we will continue to support you.
Be safe, and please wash your hands.
The latest tips and news from the industry straight to your inbox!
Join 30,000+ subscribers for exclusive access to our monthly newsletter with insider cloud, hosting and WordPress tips!