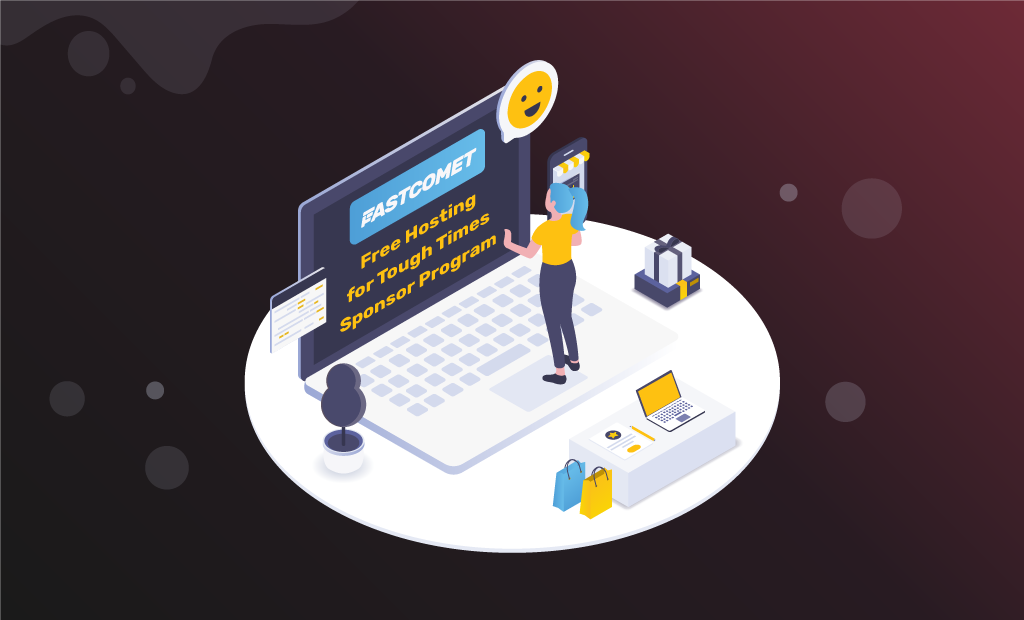 Supporting Community Actions on the COVID-19 Front Lines with Free Hosting
There is a special place in our hearts for projects that dare to stand for a good cause. You are probably already aware that we are enthusiastic about supporting local communities and non-profit organizations, as we wish to make a difference where we can via our existing sponsorship hosting program.
Support Comes in Many Ways
For almost five years, we offer support to various non-profit projects by providing our services free of charge, usually for an indefinite period, meaning forever. Projects we sponsor include non-profit organizations, civil associations, institutions, research projects as well as personal sites, and many more.
Meeting the Challenge
We at FastComet, continue to closely monitor the COVID-19 outbreak, which extends to impact on our customers and communities, including businesses around the world. There is no doubt about it; we feel a responsibility to support our broader community – to use this moment to learn from one another, to grow, and to become stronger. To meet the global challenge of COVID-19, the world must come together. While this might feel like an isolated time for many of us, it is genuinely one of the best times for us to stay efficiently connected, using the tools, services, and technologies we already have. We want our global community of amazing members to be at the forefront of this effort. Let's come together.
Time to Act!
FastComet calls upon small businesses, non-governmental organizations (NGOs), and individuals participating in COVID-19 relief efforts who are keen to build websites to manage this crisis and can in any way assist and support the society.
We are extending our call to all the devs who may be working on projects that would help in the current situation. Are you working on a website that informs users about local outbreak patterns, or perhaps a tool to help communities connect with each other?
We want to give voice to all the right actions that are carried out in global communities to overcome this unique situation. We know that many of you are creating initiatives to help others in the battle against this disease, and we want you to share them with everyone! From spreading awareness about the COVID-19 pandemic, participating in relief efforts (including pharmaceutical and scientific research, healthcare, educational, etc.), assisting vulnerable groups, to non-profit organizations providing products and services for free or at a discount, everyone who is volunteering their time and resources is worth recognition!
You Can Count on Us
Reach out to us, our team will review your eligibility for this program and we will be happy to sponsor you with some free hosting, tailored with a free domain name. Existing FastComet customers should engage directly with our Billing Department.
Not only that, but we will also reward your efforts by spotlighting your inspiring stories and showcasing your causes on our corporate blog and monthly newsletter.
You can read more about our COVID-19 operational readiness in this blog post from our CMO. For any further inquiries, if you're a customer or partner, you can contact our customer support, sales, and success teams through our ticketing system, call us directly or reach us via LiveChat.
The latest tips and news from the industry straight to your inbox!
Join 30,000+ subscribers for exclusive access to our monthly newsletter with insider cloud, hosting and WordPress tips!