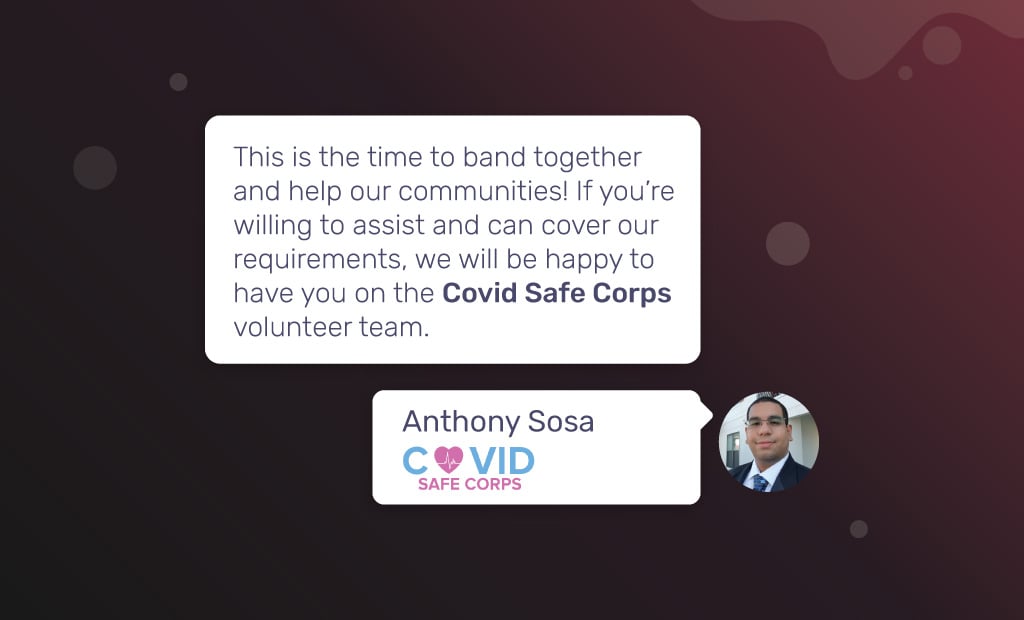 Spotlight: Anthony Sosa and the Covid Safe Corps project
As we announced yesterday, we are focusing efforts on assisting organizations and businesses that are in service of the community or are directly fighting the spread of the COVID-19 Pandemic and its impact on society. One of the first people who contacted us with a request for support was Anthony Sosa, who is actually one of our oldest customers. His project – Covid Safe Corps' purpose is to connect people from risk groups in need of essential supplies, and volunteers that can deliver on their needs.
The Interview with Anthony Sosa
FastComet: Hello, Anthony. Thank you for your work during these hard times and for being one of our most loyal customers. Can you tell the readers a bit more about yourself?
Anthony Sosa: Glad to be part of this interview. I am a Disney cast member doing my part and practicing social distancing (staying home) like everyone else. When I'm not working, I spend most of my time building websites. I have been building websites for over 12 years – mainly personal projects. I spent most of my life in NYC until a few years ago when I moved to Florida, where I met my fiancée who co-founded this project and currently works at Valencia College.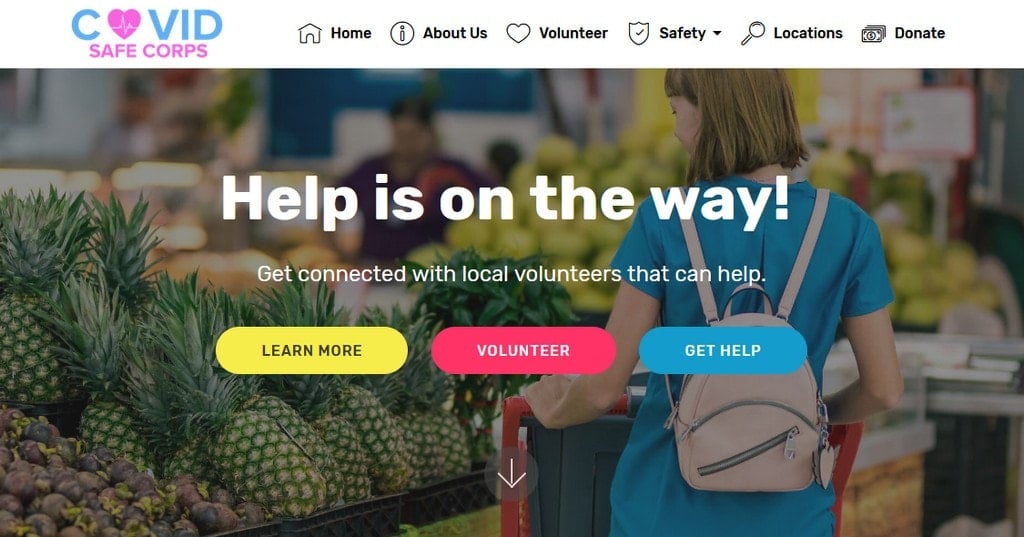 FastComet: How did you come up with the idea for CovidSafeCorps.org?
Anthony Sosa: I was helping a smaller local project with something similar, and I saw the opportunity to help people on a larger scale (nationwide). I also wanted to things better by adding more payment options, live chat for help, and background checks for volunteers.
FastComet: How did you decide to contact us in particular to host the website?
Anthony Sosa: I have used Fastcomet for personal projects for more than five years. Your service paired with the support you offer is unmatched in the industry, and I always know that you guys are going to take care of us.
FastComet: Is there a screening process for volunteers?
Anthony Sosa: Yes, all volunteers go through a criminal background check. Furthermore, they are monitored through several coordinators who ensure they are not spending more time than needed at any one location. Soon we will release an app that will help with that process.
FastComet: Where can the organization's information be checked?
Anthony Sosa: We are a registered business with the IRS with a pending 501 c (3) statue. Additionally, we believe in being transparent, which is why we have multiple social media accounts and the live chat feature for people to communicate with us. Also, each core team member has their Facebook profile linked in the about us page.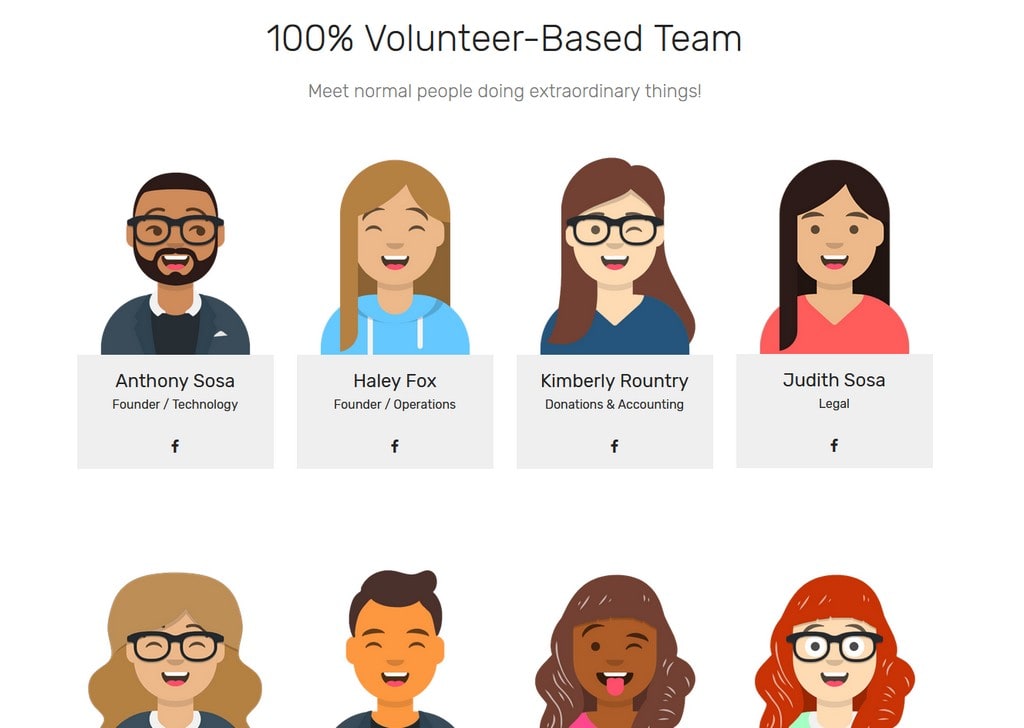 FastComet: Is the service itself free?
Anthony Sosa: The service is free and always will be. We don't charge fees or allow tips and operate solely on donations.
FastComet: What is your region of operations?
Anthony Sosa: In the beginning, we will be focusing on Florida (specifically the Orlando area), which is where we are based. However, we are accepting volunteers and help with requests nationwide so we can see where we should focus our attention next. Each state will have its own coordinator, and certain places like NYC may have additional coordinators because of its size and virus impact.
FastComet: Can you tell us more about the rest of the team?
Anthony Sosa: Yes! I would say most of the team are current or former Disney cast members. When you visit the "About us" section, you will learn that we have a diverse group of experts from infectious control to marketing and communications.
FastComet: That is great to hear. Do you have plans for co-joint operations with government organizations?
Anthony Sosa: At this time, we do not see this happening. However, we are all about the idea.
FastComet: As some medications and food need to be kept under certain temperatures, how fast are deliveries made?
Anthony Sosa: Great question! We prioritize certain items for faster delivery, such as medicine, but in general, we try to keep all deliveries under two hours.
FastComet: What items are allowed in requests?
Anthony Sosa: We allow any food, medicine, hygiene products, or paper products. Things like games, crafts, toys, clothing, etc. are not permitted as they are not essential.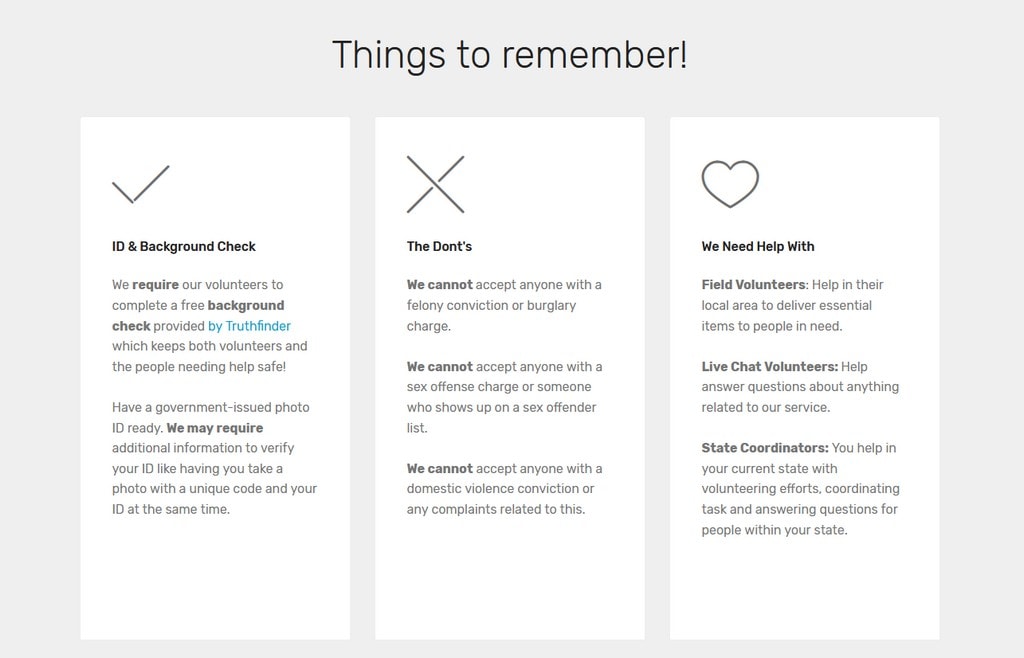 FastComet: Is there a weight/volume limit on deliveries?
Anthony Sosa: No, there are no weight limits. However, we do work with our volunteers to distribute weight according to what they can handle.
FastComet: Via, which channels do you find volunteers?
Anthony Sosa: We post on social media (Facebook, Instagram, & Twitter). Also, we will expand to volunteer platforms like Voluntermatch.org and by mainstream media.
FastComet: Have you been in contact with shops and pharmacies regarding stock, preferential prices, and priority on lines?
Anthony Sosa: We are in the process of doing something like this. The challenge of being nationwide is that not all stores are available in all locations. That causes us to have to reach out to multiple different vendors.
FastComet: What are the criteria for volunteers?
Anthony Sosa: For volunteers helping with the live chat, we ask that they be tech-savvy and use proper English when replying.
We also are looking to expand to other languages to help more people.
This is the time to band together and help our communities. If you're willing to assist and can cover our requirements, we will be happy to have you join the Covid Safe Corps volunteer team.
FastComet: How is the volunteers' safety guaranteed?
Anthony Sosa: We focus not only on personal safety but also on the protection of our volunteer's health. We do things like loosely check the information of the person who is asking for help. We are doing our best to offer PPE to volunteers. Also, we are asking them to limit their contact and try to leave things at the door. We also have an infectious disease control nurse on our team to guide us on best practices.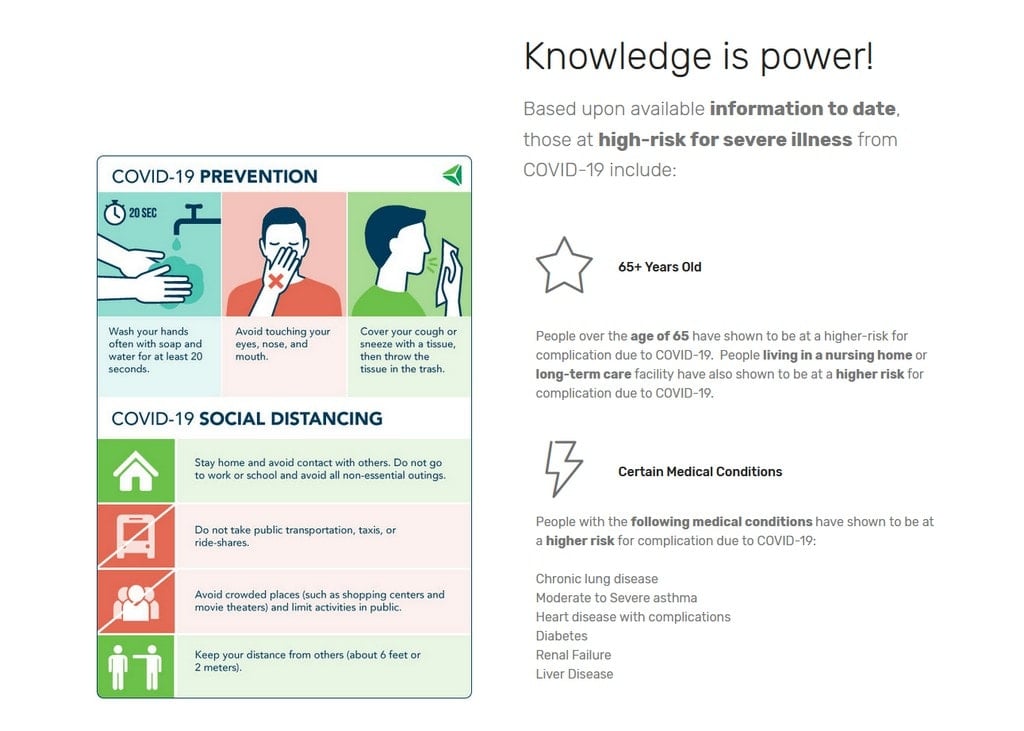 FastComet: What measures did you take to protect the personal data of volunteers and users?
Anthony Sosa: We are HIPPA certified, and all information, as you know, is kept on a secure FastComet server.
We implement strict policies against releasing information and never keep it stored on our personal computer, i.e., saved files, photos, etc. nor do we leave papers with personal information left unsecured.
FastComet: If someone wants to help but can't become a volunteer, what other options do they have to help?
Anthony Sosa: The best thing people can do is share the word about us with their family and friends. They can also like/follow us on Facebook, Instagram, and Twitter.
We also need PPE for our volunteers like masks, gloves, hand sanitizers as well as monetary donations to help people with financial hardships afford food.
FastComet: Anything else you want to add?
Anthony Sosa: We are dedicating all resources at hand for this project and will also continue to improve CovidSafeCorps.org daily by adding new information and locations when such are available.
Share your Efforts with the World
Thank you again for your work and participation in the Customer Spotlight. We are sure that project like yours will be part of the efforts that will tip the scales in our favor against this pandemic.
If you are working on, or consider starting a COVID-19 relief organization and you need a place to host your website, contact us for more information on our free offers.
The latest tips and news from the industry straight to your inbox!
Join 30,000+ subscribers for exclusive access to our monthly newsletter with insider cloud, hosting and WordPress tips!