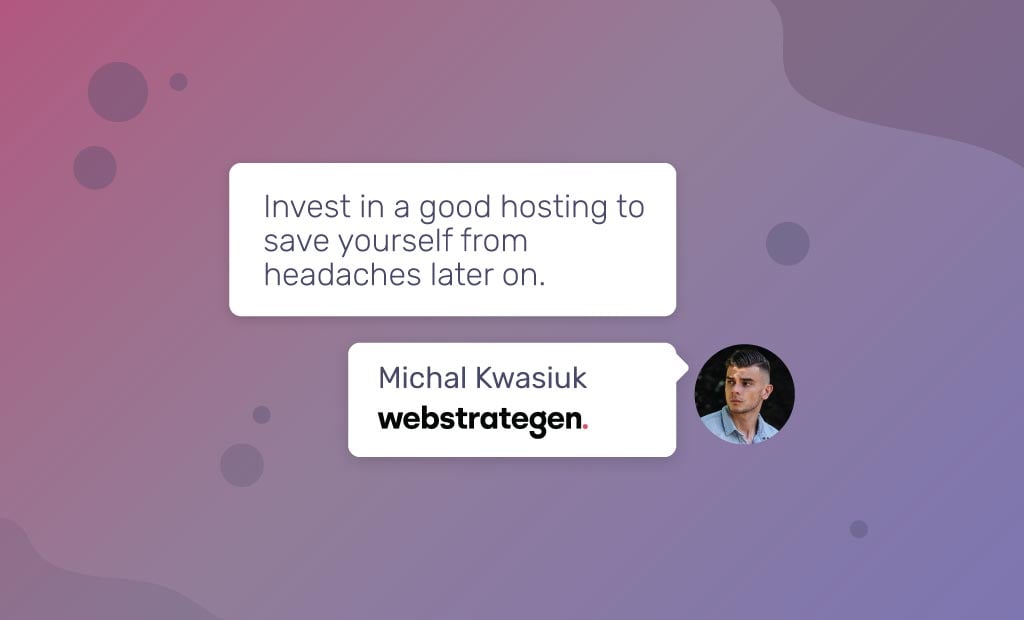 Spotlight: Michal Kwasiuk and his Growing Design Company
Designers are on the rise, and today we have another entrepreneur trying to add value to his customers' projects via his design services. Michał Kwasiuk (Michael) owns a small web design and marketing company based in the Netherlands. He has been a customer of ours for more than 2 years and also won our Customer Spotlight Contest's Grand Prize.
The Interview with Michal Kwasiuk
FastComet: Can you start by sharing why you decided to participate in the contest last year?
Michal Kwasiuk: I think my story would be a good one as it highlights the struggles that are common for small web design agencies, and I think a lot of people could relate to this.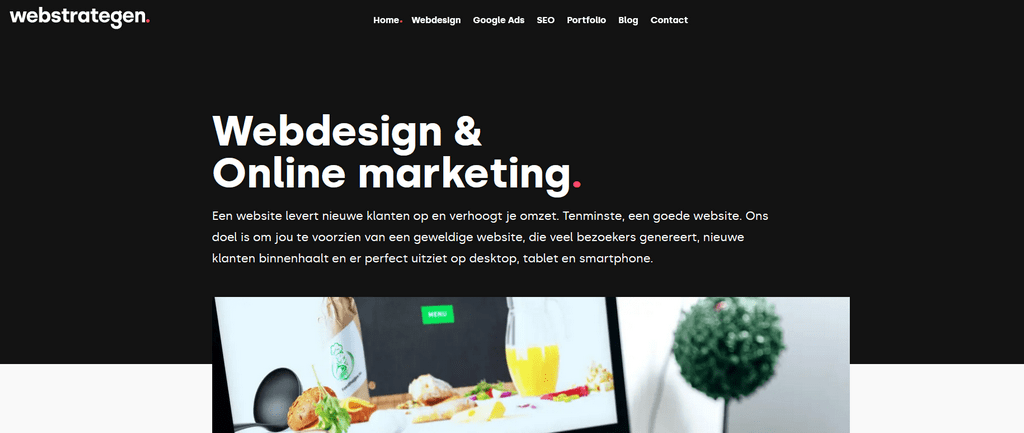 FastComet: What challenges did you face in building Webstrategen?
Michal Kwasiuk: None in the actual build, but I did have challenges with my previous hosting company. The email service was down a few times, and my major pain point was their customer support, which took between 2-5 days to respond on any ticket. They were really not proactive, so to speak. Wherewith FastComet, I can ask questions 24/7, and the customer service is just great. You come up with solutions and give tips along the way. My old shared hosting was decent speed-wise, but FastComet is about twice as fast for the same price. With all of that added up, it was practically a no-brainer to switch over to FastComet.
FastComet: What does a typical day in your life look like? How do you keep yourself productive?
Michal Kwasiuk: Work hard while listening to good old 90's music. I'm also very active in web design communities on Facebook. There I try to provide a lot of value with free tips, tricks, and solutions for peoples' problems. These are great networking opportunities, as well.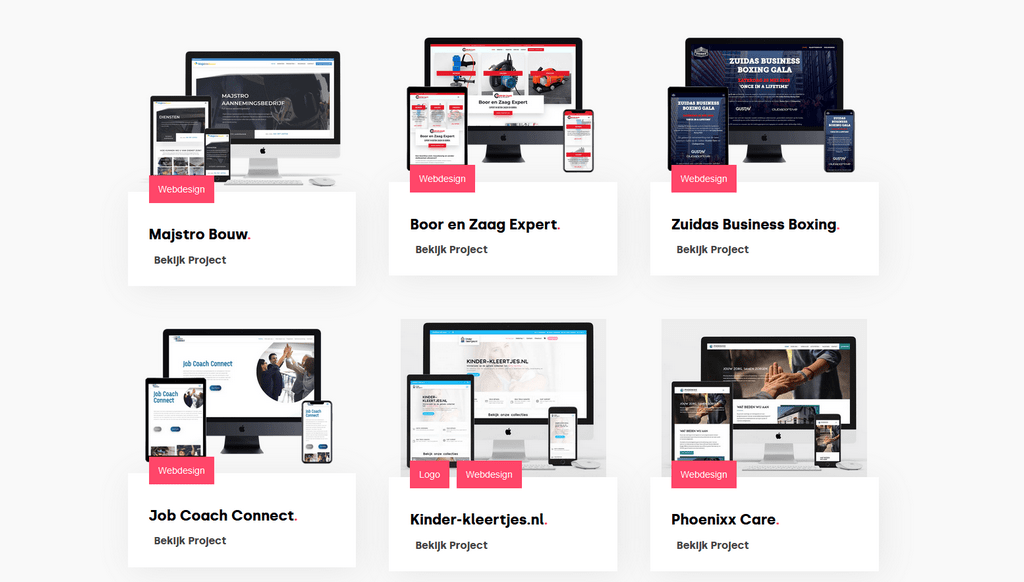 FastComet: Who is your primary audience, and how do you reach them?
Michal Kwasiuk: Small and middle-sized entrepreneurs. Most of them come through referrals, while others through Facebook groups and other social channels. However, we are trying to expand our company for the last few weeks by offering White-Label web design. This means companies based around Online Marketing, SEO, and web design can outsource their clients' WordPress workload to us.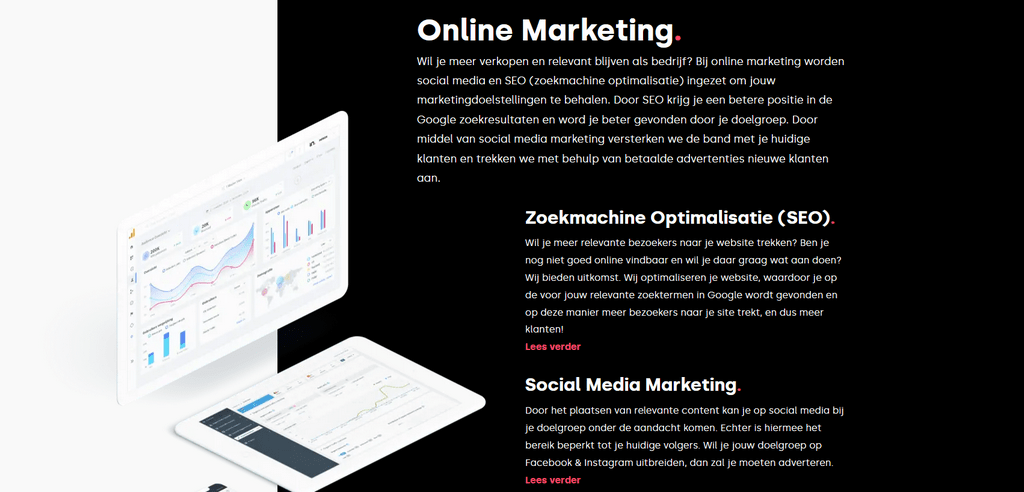 FastComet: How were you introduced to FastComet? What made you choose us as a hosting partner? How has this decision transformed your business?
Michal Kwasiuk: I found out about FastComet while being fed up with my old hosting company and doing some research on my own. After browsing and comparing a few hosting providers, FastComet was by far the best-priced one considering all the options you get. I currently operate two FastCloud Extra plans. It transformed my business in a very positive way, as I've experienced 0% downtime of any services, which means I haven't had to provide any customer support to my current clients regarding that! And of course, our websites run faster than ever.

FastComet: What's been the most exciting part of the journey so far?
Michal Kwasiuk: Finding out that there are companies that really can provide you the "full package." By that, I mean that not just one aspect of the hosting is good like only loading speed. Everything is awesome! That's what a "full package" in my eyes looks like: Great website speeds, Unmatched customer service, all the perks of the hosting packages, and the super easy to navigate dashboard.
FastComet: Lastly, If you had one piece of advice for someone just starting out, what would it be?
Michal Kwasiuk: Invest in good hosting to save yourself from a headache later on.
Share Your Story with FastComet
Thank you, Michal, for your input and participation in the Customer Spotlight Contest. If you (yes, you, the one reading this) also have a project you want to share with the world, we will certainly be happy to help you do it. Contact us for more information.
The latest tips and news from the industry straight to your inbox!
Join 30,000+ subscribers for exclusive access to our monthly newsletter with insider cloud, hosting and WordPress tips!