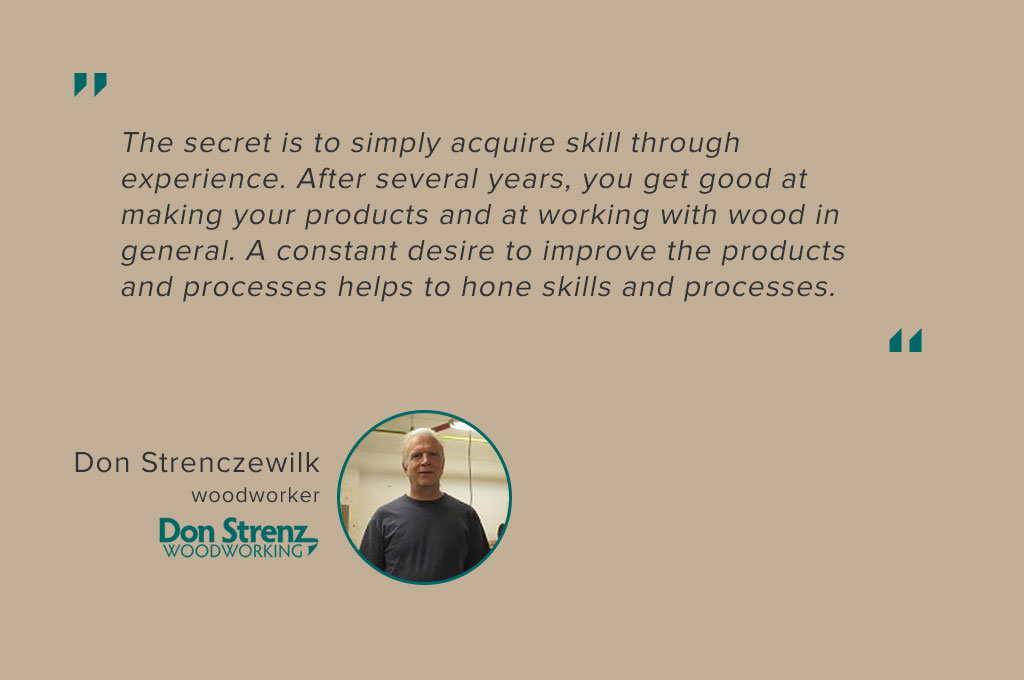 Spotlight: Don Strenczewilk on Woodworking as His Passion and Job
Like most types of craftsmanship, woodworking requires a lot of time, dedication, patience, tools, and space to practice thus only a small group of individuals will decide to pour all of their energy into it. Luckily, we found such a person to be one of our customers and today we would like to help him tell the story about his passion and business.
The Interview with Don Strenczewilk
FastComet: Can you tell us more about yourself?
Don Strenczewilk: My name is Don Strenczewilk and I live in Upstate New York. I am a retired software engineer turned woodworker. My title was Principal Software Engineer at a telecom company for 7 years and the sole software engineer at a printing company for 7 years.
I retired from software engineering in 2009 and began satisfying my love for woodworking full time. I worked out of my basement until 2012 when I began renting shop space which enabled me to use large, heavy equipment that would be impossible to move or fit in the basement. The building that my shop is a turn-of-the-century soda pop manufacturing plant that has been subdivided and occupied by 4 floors of artisans and craftsmen and I have met many new and talented friends there.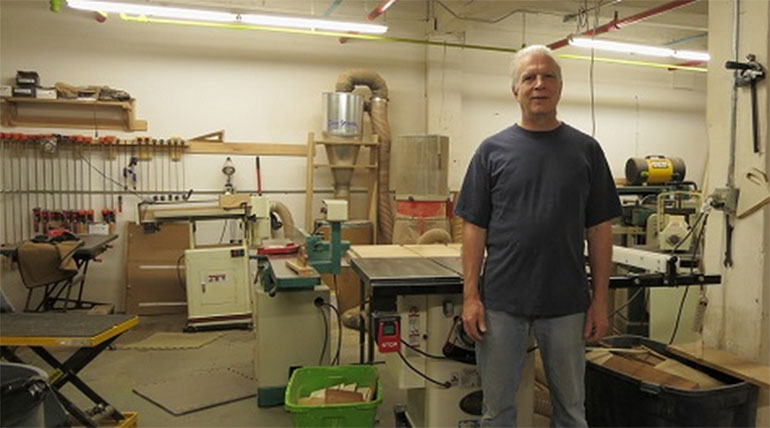 FastComet: How did you start working with wood and how did this passion evolve over the years?
Don Strenczewilk: I've enjoyed woodworking since 1980 or so. My apartment was broken into and my bass guitar was stolen. I was somewhat poor and desperately needed a new one. So I bought a used Fender '73 Telecaster bass neck from a local music store for $35, and then designed and made the body myself out of purpleheart wood. I've enjoyed making many other wooden things since then as a hobby.
FastComet: What measures do you take to assure the high quality of the products you create?
The secret is to simply acquire skill through experience. After several years, you get good at making your products and at working with wood in general.
Don Strenczewilk: The secret is to simply acquire the skill through experience. After several years, you get good at making your products and at working with wood in general. A constant desire to improve the products and processes helps to hone skills and processes. Also, I am a sucker for trying new products. Most of them are gimmicks but I occasionally find a gem. Since I do all the manufacturing and packing and shipping myself, there is an automatic quality control mechanism in place in my conscience. My vendors and others who have seen my work have commented that I am too picky. The bad thing about making everything myself is that it gets harder physically as I age and I will have to completely retire in a few years.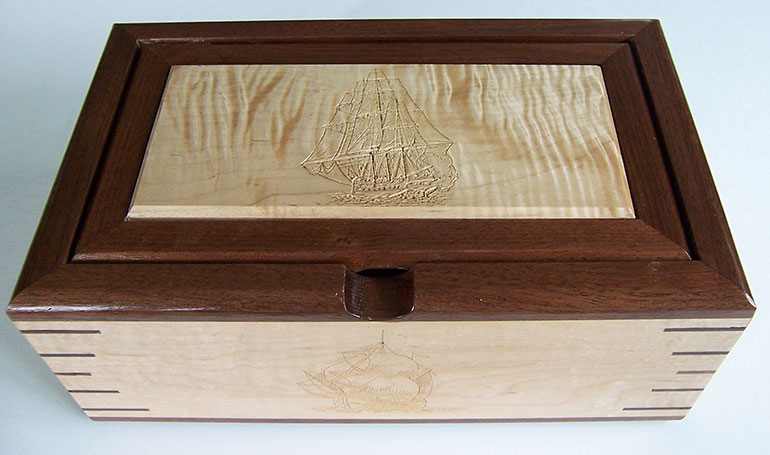 FastComet: How did you think of starting a woodwork shop that sells mainly games?
Don Strenczewilk: I planned to be semi-retired and began making small ornate boxes. You can see many of them in the gallery of my online store. A wood supplier, who is also a woodworker, had a client that wanted a game called "Pegs and Jokers" and he asked me if I would be interested to make it for them. I liked the challenge of making these portable games with round mortise and tenon joints and so I designed and made 4 of them. Pegs & Jokers have 8 game paddles per game so that was 32 game paddles. I listed the remaining 3 games on eBay and they sold fairly quickly. Eventually, I opened an online store and began selling them there. Others began requesting Aggravation games and Fast Track games so I included them in my catalog.
FastComet: How much time goes into the production of an Aggravation board game?
Don Strenczewilk: Quite a lot of time. It would be impossible to survive economically making these one at a time. I have to make 4 to 6 of them at a time to be reasonably profitable. That eliminates a lot of the time it takes to set up machinery and finishing operations. I added some expensive equipment to my shop to help make them too, like a drum sander and stroke sander.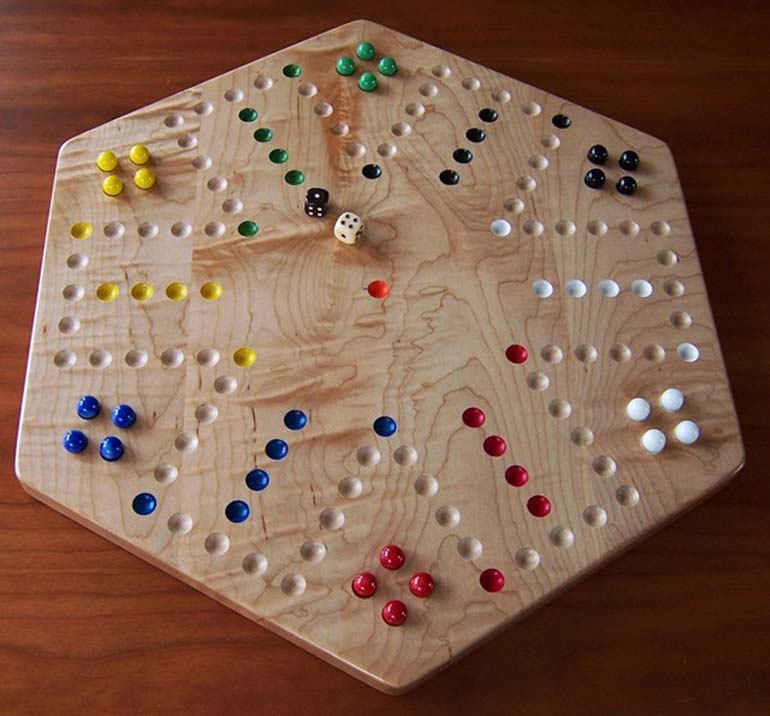 FastComet: What is the highest quality wood type that you have used or wish to use in future projects?
Don Strenczewilk: I love working with all species of hardwood. I buy most of my domestic wood in fairly large quantities. Curly maple and cherry are plentiful here in Upstate NY. As I pull boards from stock, I will occasionally find a board that is inordinately figured. I have found some gorgeous Flame Maple boards and amazingly figured Sapele boards. I usually set these special boards aside for special projects. When I make boxes, I usually let the available wood dictate the design of the box.
FastComet: What is your business's Roadmap? Do you plan on introducing more game board designs?
Don Strenczewilk: I am always trying to find new games to make and often experiment modifying my existing game designs.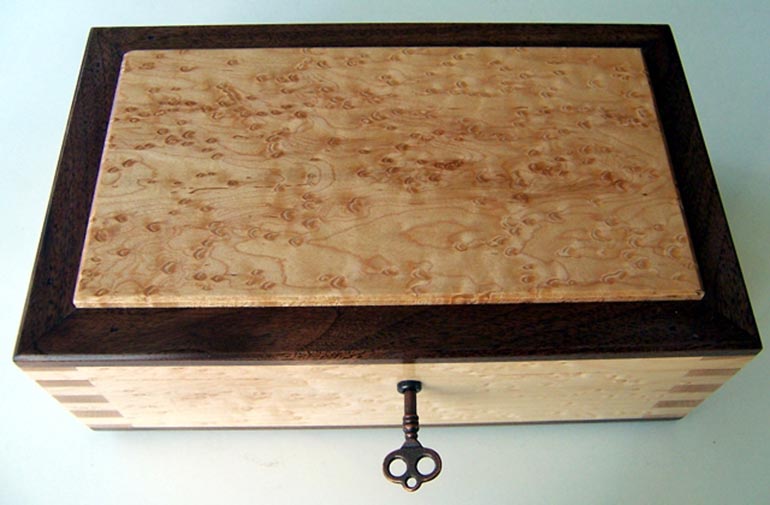 FastComet: Do you use an SSL certificate on your website/checkout form?
Don Strenczewilk: Yes, my entire site is secure and uses a GlobalSign certificate that I acquired through FastComet. Google now recommends full-site SSL for storefronts.
FastComet: How would you rate FastComet's services and would you recommend it to a friend?
Don Strenczewilk: FastComet's service is the best I have seen of any host I have used. The technical staff are very knowledgeable and quick to respond. And they are patient, even when the problem was caused by something I did wrong. I haven't needed them much lately because my site has been created and things are running smoothly now, but it's great to know they are there to answer my questions.
The site is blazing fast compared to other hosts I have used. I assume this is at least partially due to the SSD drives. I used cPanel's File Manager to create a ZIP file of the entire site (approximately 350mb) and it happened so fast that I thought something went wrong!
Share Your Story with FastComet
We want to give our thanks to Don, for sharing his work's fruits and success with us. If you would like to tell the story behind your project and how FastComet helped you, please let us know. Your success is what matters most to us.
The latest tips and news from the industry straight to your inbox!
Join 30,000+ subscribers for exclusive access to our monthly newsletter with insider cloud, hosting and WordPress tips!