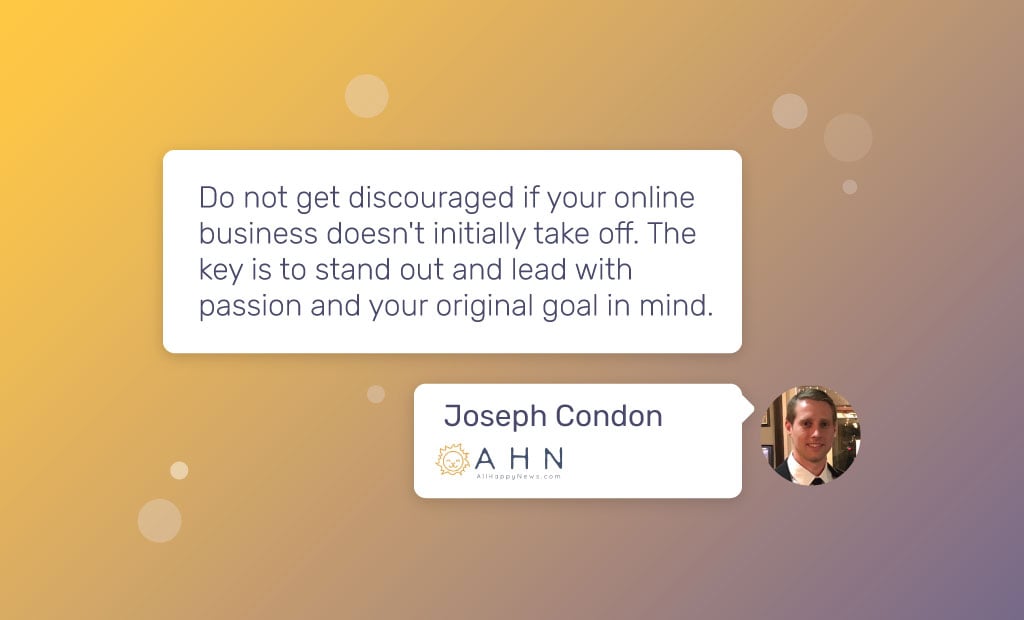 Spotlight: Joseph Condon's View for a Better World
This time around, as part of our Spotlight series, we have a Runner Up Winner from our Showcase Contest. He has been our customer for four years now, and the efforts he puts in spreading positive news to his digital audience around the world are astounding.
The Interview with Joseph Condon
FastComet: Good to have you with us today Joseph. Can you tell us more about yourself?
Joseph Condon: I live and work in Lincoln, Nebraska, as an IT Business Analyst. I've always had a passion for new technologies and have had a website for as long as I can remember. While web design is not my main profession, it is another passion of mine which relaxes me.
FastComet: What is your project revolving around?
Joseph Condon: My website is about providing happy news to the world. The idea was born when my fiance and I were watching the local news. We quickly noticed that there is almost no good news these days. While good things were definitely happening in the world, they were not making headlines, and therefore only sad and disturbing press was entering our homes.
After that realization, I knew that I wanted to create a website that only provided happy news and could bring a smile to the readers on a daily basis. I quickly started reaching out to individuals to share their positive stories, and people were very interested in sharing. Since then, we have continued to post at least one new article every day. We do not make any money from the website yet. Which is why the project continues purely thanks to the passion of our original goal – to provide a happier stream of news.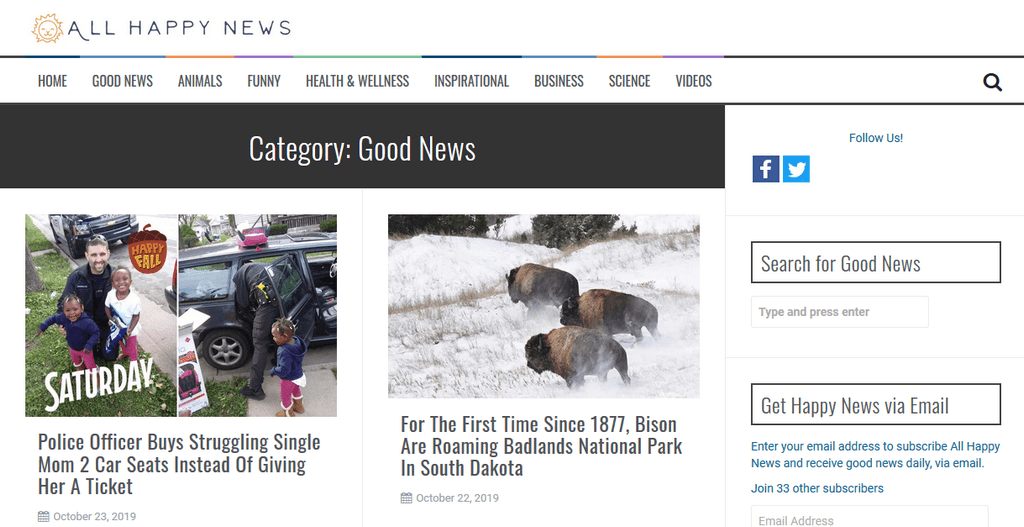 FastComet: What challenges did you face in building the website?
Joseph Condon: The major challenge of the website was finding reliable sources. That was tough and required gathering reputable sources from which we could pull our stories. It was crucial to us that the sources always get credit and that we do not make money solely from sharing the articles. We also faced the challenge of having the site run efficiently once many articles were posted. This is where FastComet came to the rescue!
FastComet: What does a normal day in your life look like?
Joseph Condon: My days are jam-packed. As I mentioned, I work in IT, so I am always on the go, troubleshooting issues, and writing requirements. I devote almost all of my spare time working on my websites and spending time with my lovely fiance. We are in the process of planning our wedding and couldn't be happier. I have been extremely productive, to say the least.
As Joseph got married during the waiting period prior to publishing this Spotlight, we wanted to use the moment and wish him a lifetime of love and happiness. Justine and Joseph, while your marriage day has come and go, may your love forever grow!
FastComet: Who is your primary audience, and how do you target/reach them?
Joseph Condon: Our audience consists of anyone in the world that seeks a happier, more positive news. We do not make money on our site as of now, we do not have any funding to promote the website or have professional SEO performed. Because of this, we have struggled with reaching as many users as we would like. We are heavily reliant on the power of social media, and we believe that people will continue to share our articles as they find them inspiring. We hope to continue to grow organically.
FastComet: How did you find us? What made you choose us as a hosting partner? How has this decision transformed your business?
Joseph Condon: I found FastComet after having issues with all my previous hosting providers. I did a lot of research and decided to take a chance with you as FastComet seemed to have excellent feedback and offered fast cloud hosting. Loved working with you and began to transfer all of my existing domains to your hosting platform. I now host my websites exclusively with FastComet. Having everything in one location has transformed my business mainly due to the more efficient website update process. The most important part for me was the customer support provided by FastComet. My tickets are always answered promptly and professionally. I have always felt as though my websites are in good hands as long as I am with FastComet.
FastComet: What's been the most exciting part of the journey so far?
Joseph Condon: The growth of my websites and the speed at which individuals now consumer data on the internet. Almost anyone can own a website now, but without a good host or domain provider, you won't get far. It has been exciting to be able to establish a website that is not only for a good cause but also doesn't cost me a fortune to operate.
FastComet: Generally, what do you look for in a web host? What were your hosting challenges before moving to FastComet?
Joseph Condon: As a smart consumer, pricing is always a vital part of the search. After I find something that is reasonably priced, I look at the speed of the host and the availability of the customer support should I need any assistance. Before FastComet, replies to support tickets often took days. Not only that, but speeds and storage were much more limited. I found that I was sharing server space with several users, and my sites were suffering from decreased speed and downtime. Since switching to FastComet I have seen drastic improvements and even upgraded to a faster package because I truly trusted the products here.
FastComet: Have we lived up to your expectations? What do you think of the quality of the services we offer?
Joseph Condon: FastComet has definitely lived up to my expectations. I think the quality for the price is very competitive and do not see as much downtime as previous hosts. I feel comfortable with what I am paying and the support that has been provided.
FastComet: What has been your experience with FastComet support team?
Joseph Condon: My experience with FastComet support has been amazing. I receive a resolution to my support tickets in only a few hours, most times. Sometimes, it happens in less than an hour. That absolutely blew my mind as I was used to not getting much support from previous providers. Please keep doing what you are doing. I think your customer support is what has kept me with you for long. I feel as though I am in great hands here.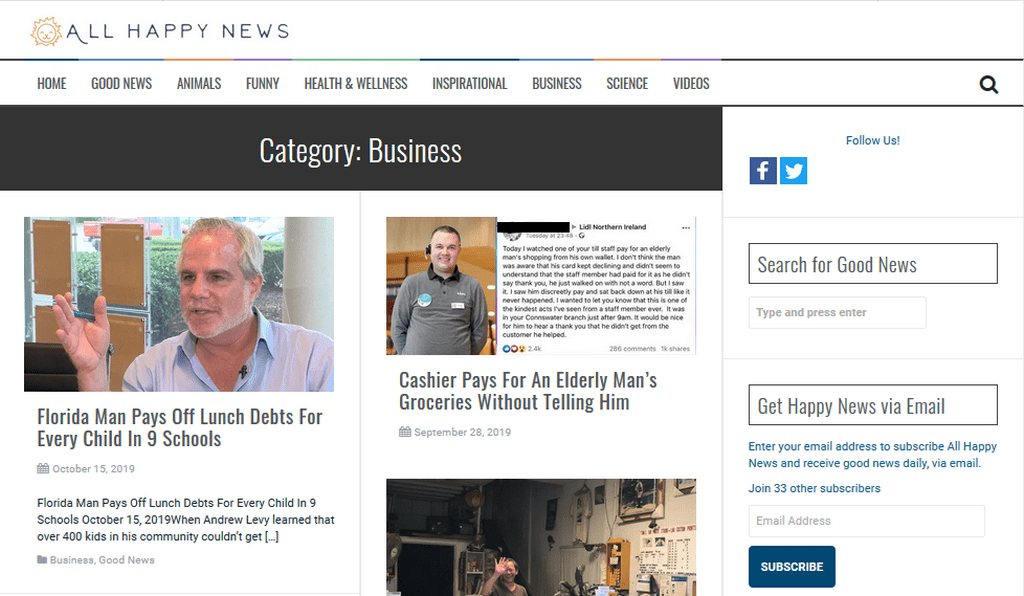 FastComet: Your thoughts on entering the contest and doing this interview?
Joseph Condon: As the world continues to bring us very depressing events and news stories, we tend to forget all the good that goes on around us. I believe my website can inject happiness into the daily lives of our readers. As our website does not currently make any money, being able to reach a new audience would make all the difference in the world. A spotlight on something like this can genuinely make the world a better place – rather than just digging for income and customers. We are proud of the site we have and very happy to have it hosted with FastComet.
FastComet: Is your content free of charge?
Joseph Condon: Yes, we never charge for the stories, and we will never ask you to buy anything. We will also not spam you with annoying emails. Our site simply provides positive and happy news stories on a daily basis, free for life, and no sign-up required.
FastComet: Lastly, If you had one piece of advice for someone just starting out, what would it be?
Joseph Condon: Do not get discouraged if your online business doesn't immediately take off. Saturation of the market is present in almost every category The key is to stand out and lead with passion and your original goal in mind. If your primary goal is to get rich, you will rarely succeed in doing so. Find something that you think is lacking and try to fill that hole rather than copying other services.
Share Your Success with FastComet
We want to thank Joseph, for his interest in our contest and for actively working towards brightening the day of his readers. If you also want to show the world your project and how FastComet helped you make it a reality, hit us up.
The latest tips and news from the industry straight to your inbox!
Join 30,000+ subscribers for exclusive access to our monthly newsletter with insider cloud, hosting and WordPress tips!