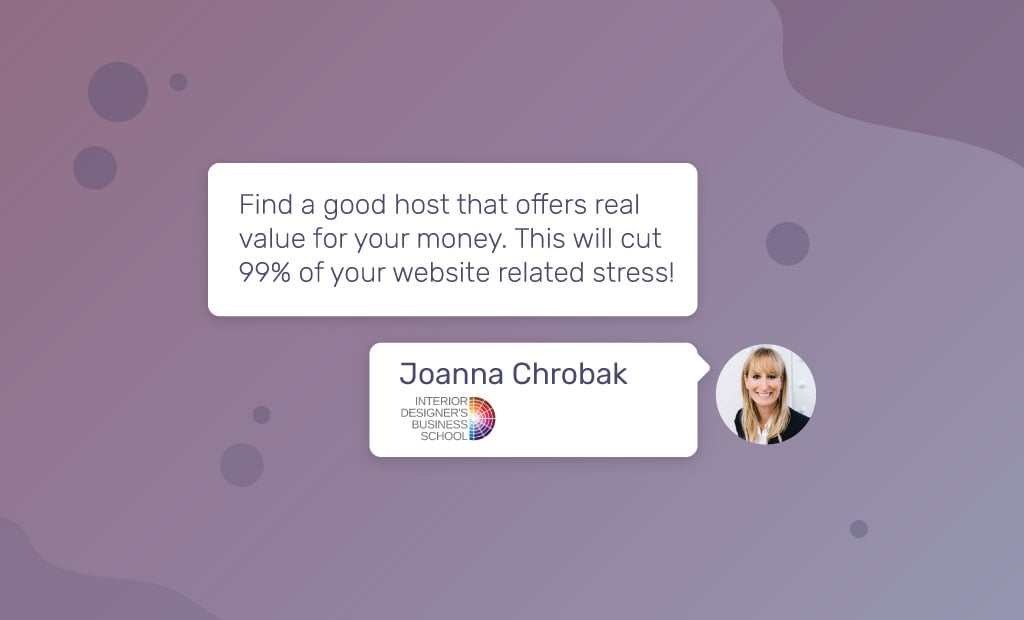 Spotlight: Jo Chrobak – an Interior Design Mentor
Despite the current health, social and economical situation created by the COVID-19 Pandemic, we believe that now more than ever, it is important to support the businesses of our customers in addition to supporting their websites. That is why we are continuing the Customer Spotlight Contest series with another Grand Prize Winner. Our guest for today is Joanna (Jo) Chrobak. She has an architectural and interior design studio and hundreds of great projects behind her back. She has also been using our VPS services for almost 3 years now.
The Interview with Jo Chrobak
FastComet: Hello Jo, good to have you in the series. Can you start with a quick introduction of your line of work?
Jo Chrobak: My husband and I own multiple businesses, including online schools and teaching sites. However, my day job is an architectural & interior designer and business mentor to interior design start-ups.
FastComet: Tell us more about your mentorship project and how you started it?
Jo Chrobak: We started our own online Interior Design Business School because I had multiple calls daily from aspiring interior designers and students looking to find work. I wanted to be able to help them because I knew they had no chance of getting a job in this industry. The teaching methods were so outdated, and they had limited skills that were useful in the interiors industry. So I created a mentorship program, and when it started to do well, my partner and I created the online school. We were working full time in our other businesses, renovating our home, and recording videos in a half-finished room in the house!
We made it work, but they were tough times, working seven days a week, and many late nights for over a year. Now we run two of our businesses entirely online. We wanted the back end of the school to be even better than the website itself. That is why it was essential for us to have flexibility, speed, reliability, and a platform that could handle all of our HD videos and learning materials.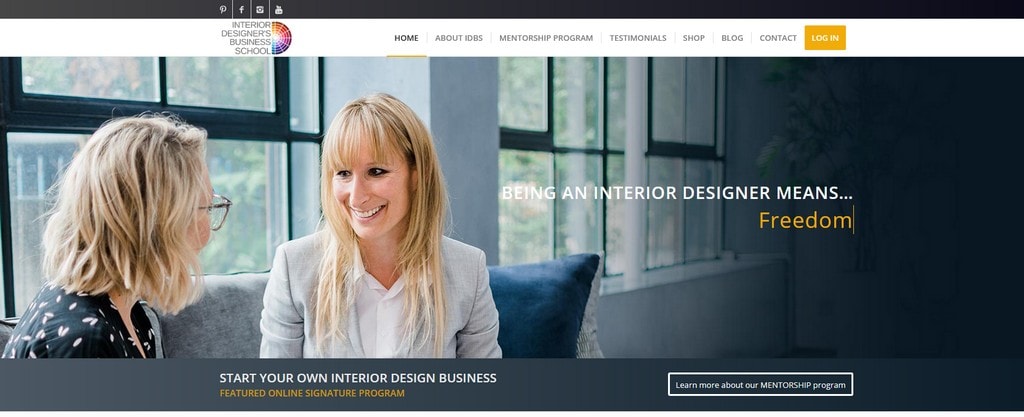 FastComet: What challenges did you face in building the website?
Jo Chrobak : The speed was a huge factor as we had lots of plugins to make different aspects of the site work the way we wanted. We were inventive with the different ways our students could learn online, so we wanted to include the in-built social stream.
We didn't want to use a "course platform". There was a vision, and it was far more advanced than the average schools and templates we saw other institutions and businesses using. Some plugins were incompatible with others, and some just slowed everything down. Which is why we had to find a way to make the site work the way we wanted while also making sure it was fast to use.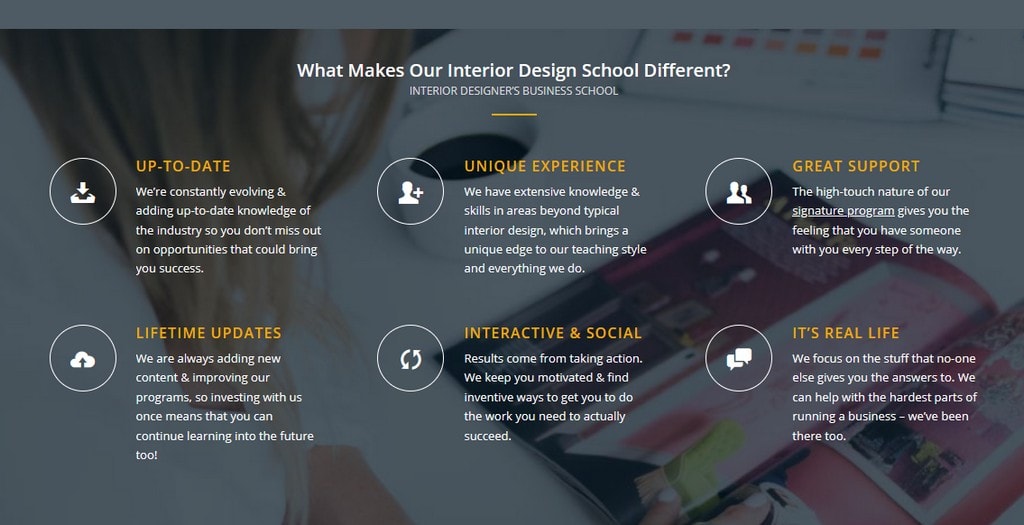 The other thing that was a challenge was that we wanted the layout to look great as well. Because we knew it would facilitate the ultimate learning experience for our students, and if they loved logging into our site, they were sure to learn a thing or two! We want them to succeed, so we knew the site had to be flawless and user-friendly.
FastComet: What does a typical day in your life look like? How do you keep yourself productive?
Jo Chrobak : A typical day sees us waking up early and going for a run along the Thames. Since we are married, that basically became our business debriefing and morning business meeting. We then spend a few hours inside the school. I am socializing and answering questions on the forum and social stream and my partner Darius working on the back end, always optimizing, improving, and adding new content. We both still have our other businesses too (I run an architectural and interior design studio, and he is a musician and teaches the guitar). So we go about our typical working days doing what we love! We dip in and out of the school throughout the day, and in the evenings, we usually work quite late. But we love to cook, so dinner is always one of the most significant events of the day!
FastComet: Who is your primary audience, and how do you target/reach them?
Jo Chrobak : Interior designers who want to set up their own business. Also designers who want to freelance and grow their experience working with real clients on real projects. Our aspiring interior designers usually find us through our blog, YouTube channel, or on Instagram.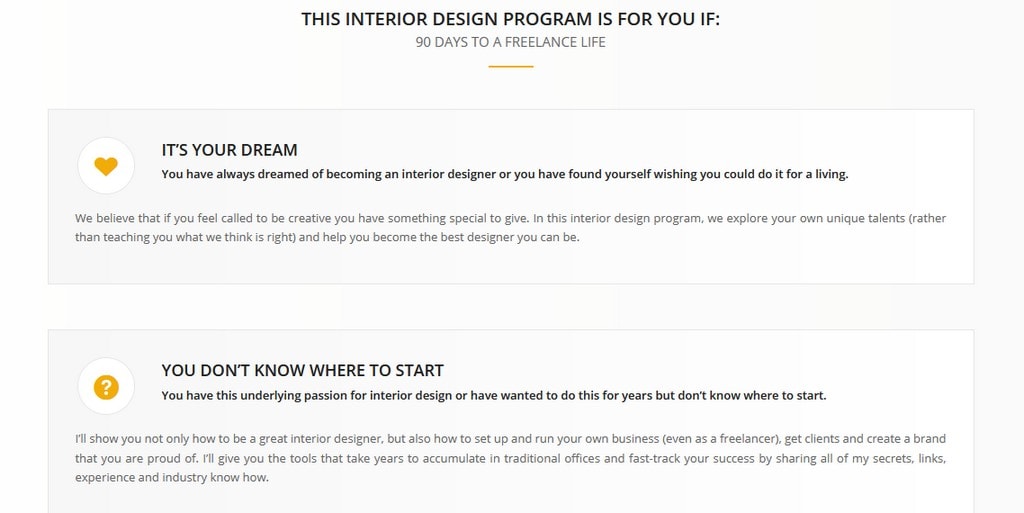 FastComet: How were you introduced to FastComet? What made you choose us as a hosting partner? How has this decision transformed your business?
Jo Chrobak: Someone on a Facebook business forum suggested you. We were searching for the best host. Our sites are complicated, and they need to be live 100% of the time without any issues. We moved over from a host that would kill our site every three hours due to spikes on resources from one of our plugins. We even upgraded the payment plan, but it didn't help. It was infuriating trying to run a teaching site, and we would get complaints that it was constantly down. We now have a reliable host that we can rely on, and that helps us to make money rather than lose it!
FastComet: What's been the most exciting part of the journey so far?
Jo Chrobak: Seeing our students succeed. Ultimately we created learning platforms to teach difficult and complex things, so the fact that it all works seamlessly is gratifying. I read somewhere that the engagement and completion rate for online courses is below 2% – ours is closer to 95%!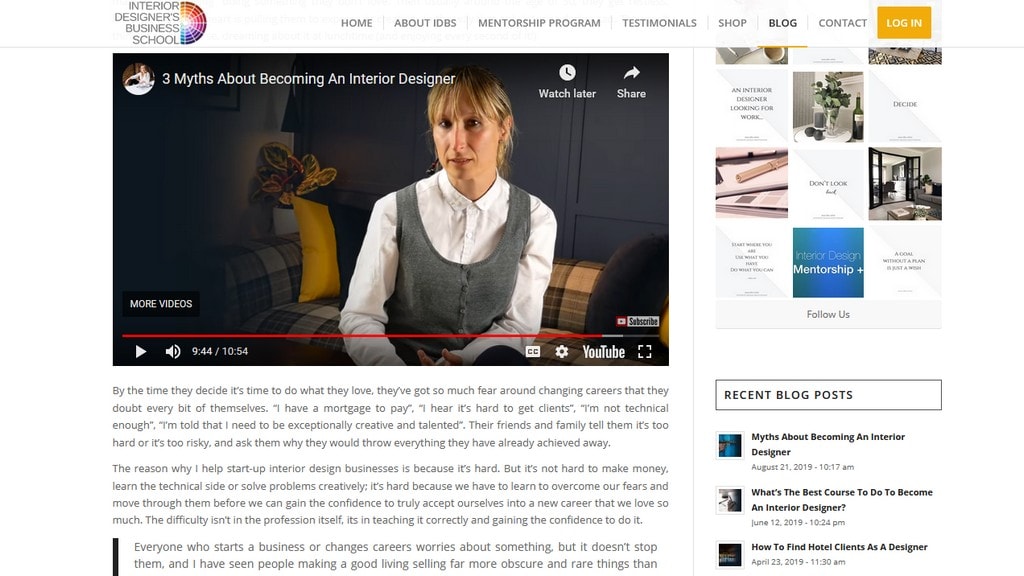 FastComet: What did you look for in a web host?
Jo Chrobak: We were looking for consistent uptime, good value for money, and excellent service.
FastComet: Have we lived up to your expectations? What do you think of the quality of the services we offer?
Jo: Yes. We read lots of reviews and got a lot of information about Fast Comet before we moved across. We wanted to make 100% sure it was the right decision since our businesses depended on it. The quality of service has been exceptional.
FastComet: What has been your experience with the FastComet support team?
Jo Chrobak: It has been fantastic. The support agents are always very polite and straight to the point. They solve issues without blaming us for the problem and just try to help without arguing or palming off the problem. We had so many issues with our previous host, and when we moved, we didn't change anything. But our sites just worked perfectly on FastComet without any problems. If there were an issue, the team would even log into our site and help us. They are very good at their job!
FastComet: Lastly, If you had one piece of advice for someone just starting out, what would it be?
Jo Chrobak: Find a good host that offers real value for your money. It will cut out 99% of your website related stress!
Thank you Jo, for your participation in the Customer Spotlight Contest. Your detailed replies made this interview a breeze and we will be following your future projects with interest.
If you (yes you) have a project you are passionate about which is hosted with us. We will be thrilled to tell your story. Contact us for more information.
The latest tips and news from the industry straight to your inbox!
Join 30,000+ subscribers for exclusive access to our monthly newsletter with insider cloud, hosting and WordPress tips!