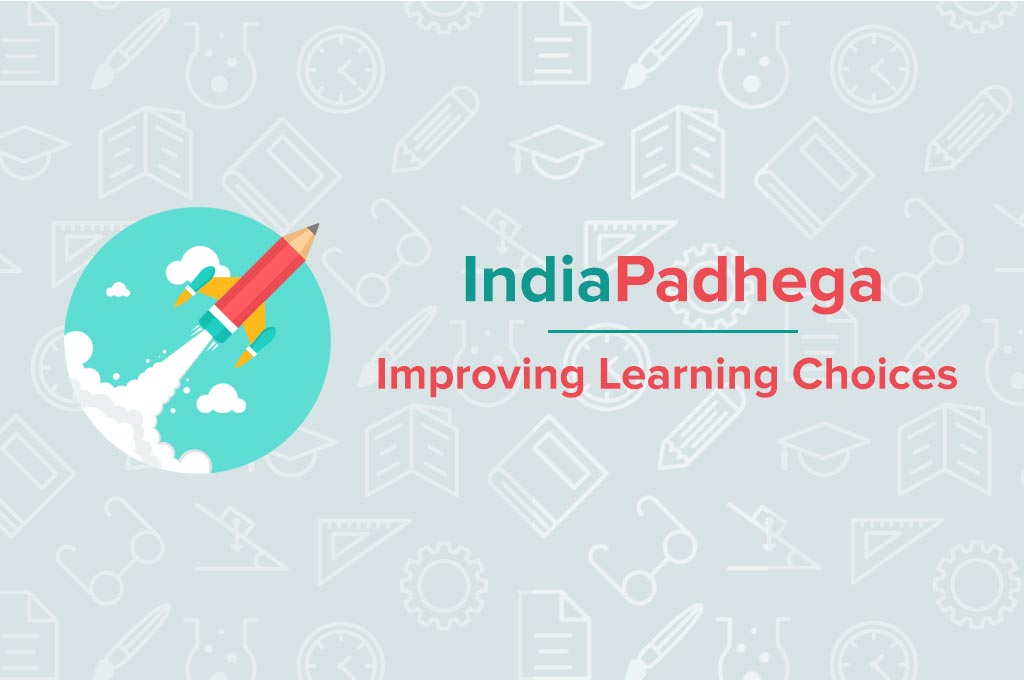 Spotlight: IndiaPadhega, Aiming for Higher Education in the IT Field
Last week, we had the pleasure to talk with the co-founder and one of our clients, Pradeep Tiwari from India. A young entrepreneur, he is one-half of the startup e-commerce project called IndiaPadhega. The other half of the project is Dr. Rajendra Saxena from the UK.

Here is what Mr. Tiwari had to say about his project and the use of FastComet hosting services for it.
FastComet: Tell us more about you and your line of work?
Pradeep Tiwari: I am a Computer Science graduate from SIT (Siliguri Institute of Technology) in West Bengal, India. My professional skills lie in the open source web field and technologies, including PHP, Python, Apache, MySQL, and MongoDB.
FastComet: What is the purpose of IndiaPadhega?
Pradeep Tiwari: IndiаPadhega.com is an online education e-commerce website. It is focused on helping students in India to prepare for competitive entrance exams, higher education, and extra learning activity.
FastComet: When was IndiaPadhega established?
Pradeep Tiwari: We are actively operational since April 2014.
FastComet: Tell us more about your team. Where are you based and how many team members are currently working on IndiaPadhega?
Pradeep Tiwari: We are based in Mumbai, India. My co-founder, Dr. Rajendra Saxena, is a Psychiatrist and he has been working for the British Government. We are currently located in Hyderabad, India and we are a startup company with a small team of young and very motivated people.
FastComet: The IPBlog.in blog is a good addition to your website. How did you come up with the idea for a blog that will support your main website?
Pradeep Tiwari: We are trying to utilize our blog platform to help students, to inform them about various exam dates and best education brands. We also aim to provide online questions that students can use for practice and preparation for the actual exams they take.
FastComet: Why did you choose to use FastComet as a hosting provider for your website?
Pradeep Tiwari: We were surprised to see that FastComet provides SSD storage and there were no additional/hidden charges associated with the monthly renewal. The best part is the cPanel service that also comes with free Softaculous. FastComet is also an official Cloudflare partner and they have integrated their service as a plugin within cPanel as well!
Also, the flexibility of the hosting plans and the optimal prices they offer, compared to other hosting companies were a few of our biggest decision-making factors to consider.
FastComet: Are you happy with the service performance and uptime?
Pradeep Tiwari: We constantly monitor our website using the Pingdom services and we use LoadImpact for testing. The results are amazing, even with the shared hosting plans and we think that we have made the right decision choosing FastComet.
FastComet: Are you happy with the FastComet technical support team?
Pradeep Tiwari: I remember when I had a chat with one of the FastComet customer support executives, I asked her how long will it take for my account to be activated and my website transferred to it. She replied that it may take up to 24 hours. But to my surprise, my account activation was instant and the FastComet technical support team completed the transfer within a few hours of submitting a ticket with my request. I am happy with FastComet response time and friendly support.
FastComet: Is there a feature in particular that you enjoy the most?
Pradeep Tiwari: I am currently enjoying all of the features, be it the cPanel, Softaculous and CloudFlare services, offered completely free of charge by FastComet. I am also enjoying the seamless account access on multiple devices, including my tablet. I am also enjoying their fast and responsive customer support at most!
FastComet: Is there anything that you would like to tell our readers?
Pradeep Tiwari: FastComet services are really fast and exactly what we need. Be it account activation, website transfer, website uptime, or customer support, we enjoy all that with FastComet, because those advantages allow us to run our business without worrying about the hosting part of the project. Those people are highly professional and are doing their job at best. I highly recommend FastComet services and hosting plans.
Thanks to Mr. Tiwari and to IndiaPadhega for their excellent e-commerce platform. We believe that their project is an excellent way for students in India to prepare for their exams and we are glad to provide hosting services for it.
Share Your Story With FastComet Today
If you would like to share the story behind your project and how FastComet made it more successful, please let us know. Your success is what matters most to us.
The latest tips and news from the industry straight to your inbox!
Join 30,000+ subscribers for exclusive access to our monthly newsletter with insider cloud, hosting and WordPress tips!