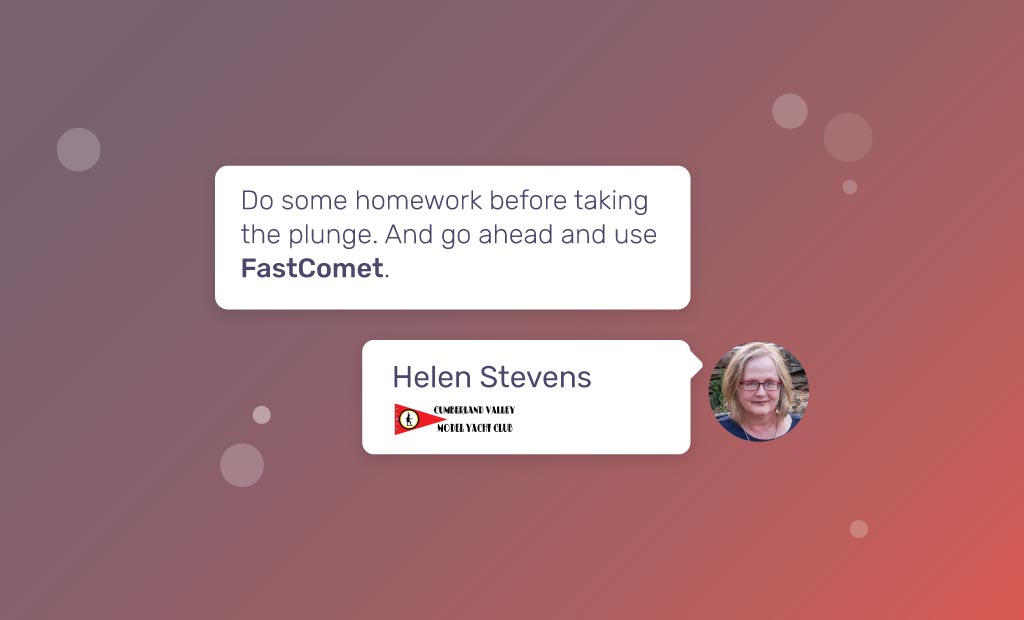 Spotlight: Helen Stevens on Web Dev and RS Sailboat Racing
Today's person under the spotlight is a veteran customer of ours. She has more than five years of experience with our service and communication with the team. Helen Stevens is a humble and proud website developer that shows a project can be more than just dry work. She was also placed as a Runner-up in our Customer Spotlight Contest series.
The Interview with Helen Stevens
FastComet: Hello Helen, thank you for taking the time to participate. Could you share your line of work with our audience?
Helen Stevens: Thanks for having me!

While I spend part of my time working as a webmaster, now I am doing clerical work for an NPO. It serves innocent men and women who have been incarcerated long-term or even put on death row.
I mainly manage the National Capital Crime Assistance Network and the Cumberland Valley Model Yacht Club websites.
FastComet: As you made your entry for our contest with CVMYC, could you tell us more about it?
Helen Stevens: It's a platform that serves the model yacht community. The commodore of a local club learned that I could put up a website and hired me. It was my first time helping someone who had a stake in what the site ended up looking like, and communication was a challenge. Especially since I had no idea what a model yacht truly was.
For example, it was hard to sell him on getting his domain – it was challenging to help him even understand what a domain is, the advantages of having his own domain, and how to choose a name. He researched domain name registrars and turned down one before settling on a Canadian company. He had a good idea of how the website should be organized but had trouble putting it in terms that worked for me.
We worked through the challenges together, bit by bit, down to putting Google maps on the pages that had directions on how to get to various sailing venues. Model yachts are small sailboats about two to four feet long and three to six feet high. They sail on lakes and ponds using only wind power, just like full-sized sailboats. They are steered from shore using a radio transmitter, and the club hosts sponsored races regularly. I raced sailboats as a teenager and had always wished to sail again. As I worked on the website, I realized that I, too, could own a model yacht and race it. Now I am the webmaster, treasurer, and membership coordinator of the club.
FastComet: So you found not only a chance to help but also a hobby and position in a new community which is great! Would you share some of the hurdles you encountered when building that website?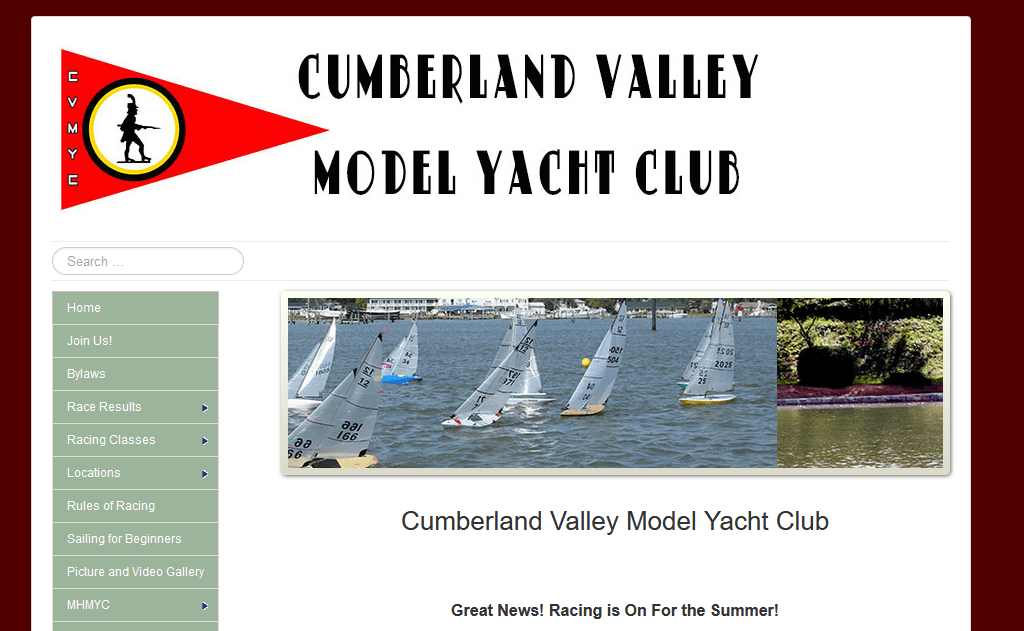 Helen Stevens: Yes, that was very fortunate, and since I was new to website building, my first attempt was a shot in the dark. Fortunately, I decided to start by learning Joomla, so my effort was well spent and has resulted in some very nice websites. At first, I stepped through the process by following "how-to" videos. Now, I have a good understanding of the process.
FastComet: Mind telling us more about the traffic you are generating?
Helen Stevens: Not at all. I use simple SEO practices and try to set up a clean site with lots of links, so Google places it well. Due to this, I got way more clicks than my base audience of eighteen club members could ever account for, and initially, I had no idea there was such big interest in the topic. I can say that my site is the envy of all the other model yacht clubs, most of which use Google Sites to set up free sites which have very limited capabilities. Last but not least, the club is also very satisfied with my work.
FastComet: What was your experience into the Hostingverse?
Helen Stevens: I taught myself Joomla and set up my websites from scratch, using just the default Protostar template. After that, they have blossomed into impressive pieces of work that I am proud of (and the owners are too).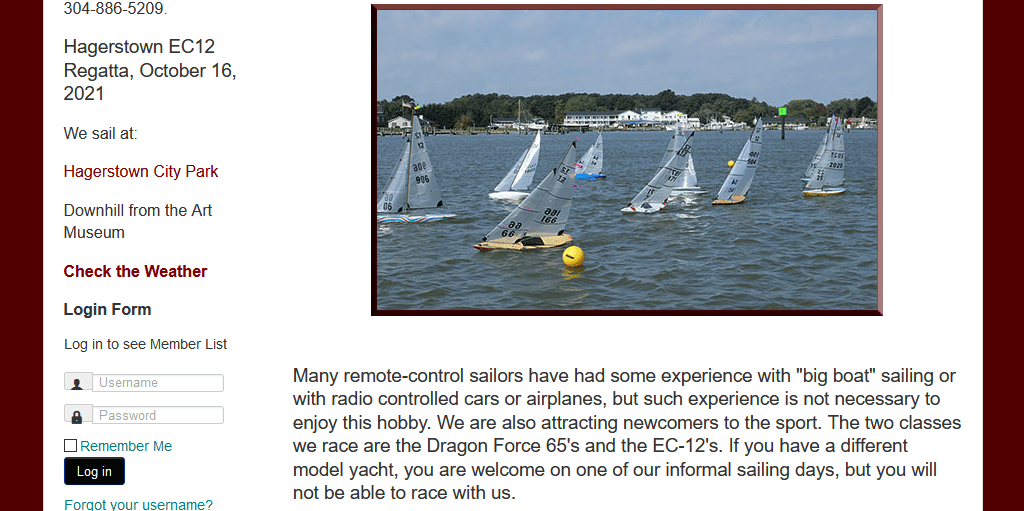 FastComet: How did you find us and what made you choose us over other hosting companies?
Helen Stevens: I was just browsing one of those sites that compare hosts (I forget which one), and a chat window popped up. The person chatting asked what I needed and then recommended FastComet. You were well-reviewed, and I wanted a web host that has the capacity to support a CMS website. So I moved my first website to you and have never regretted the switch. My previous hosting provider was recommended by Joomla but was more expensive while not providing more for the money. Now, FastComet is the first choice for all my sites.
I am VERY happy because my website pages always load nearly instantly, the hosting price is reasonable, and the tech support is great.
FastComet: Speaking of technical support, is there a difference with how you address issues with the team after you are also versed in the matter of hosting?
Helen Stevens: Yes! As a developer myself, instead of submitting a support ticket for a very intricate change on a website, I can tackle the issues on my own and devise workarounds that most suit my customers.
FastComet: What advice would you give to someone who is just starting out in the space?
Helen Stevens:
Pay attention to what your needs will be, and choose a platform and theme or template that will cover them.
Choose a CMS platform like Joomla or WordPress so that you can count on it looking well on mobile devices.
Do some homework before taking the plunge.
Go ahead and use FastComet.
Share Your Story with FastComet?
We would like to thank Helen for her participation in this spotlight and her dedication to her customers and hobby. If you would like to tell the story behind your project and how FastComet assisted you in realizing it, please let us know.
The latest tips and news from the industry straight to your inbox!
Join 30,000+ subscribers for exclusive access to our monthly newsletter with insider cloud, hosting and WordPress tips!