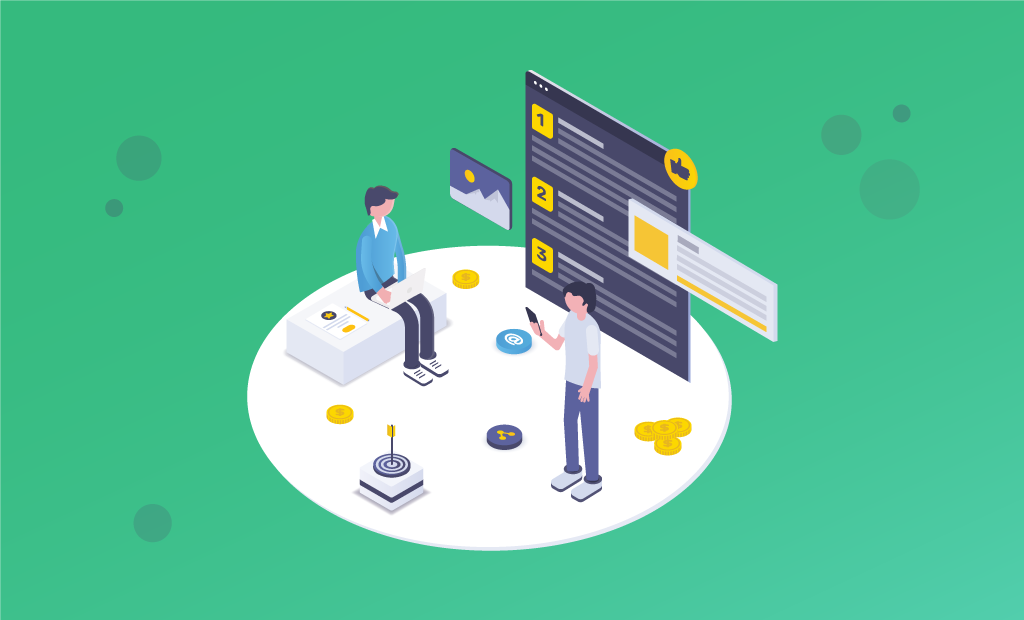 How to Promote Correctly FastComet Offers with Google Ads, Yahoo/Bing
While we make sure to be as flexible as possible in giving you options to promote FastComet, we do have some rules to which you'll want to pay attention. Those rules include not competing with our direct advertising efforts or infringing on the FastComet trademark. Additionally, Google requires all advertisers to comply with its advertising policies to guarantee a safe and positive experience for the audience. If you wish to keep your Google Ads account safe from suspension, you should keep note of these points to avoid misrepresentation in advertising.
Our goal is to help you maximize the results you get from your efforts. With the affiliate marketing tips we provide in this article, you will be able to promote FastComet properly, as well as boost your conversion rates, and even earn more commissions.
Table of Contents:
Promote Affiliate Offers with Google Ads
Google Ads is one of the most popular promotional tools for driving high-quality traffic to any website. Many publishers naturally resort to advertising to boost their affiliate campaigns. "But hey, am I allowed to do Affiliate Marketing on Google Ads?" The answer is yes! While Google Ads has some ad policies that everyone is obligated to follow, you, as an affiliate marketer, can absolutely still take advantage of Google Ads. You should do that if you want your visitors to re-engage with your content. And we all know you want that.
It's quite easy to set up advertising, and it allows you to target a specific audience. Payment is calculated according to the bidding model you choose and can be tuned at any given moment. Generally speaking, ads are a great strategy for increased web traffic. However, running ads will dig into your profits. Your affiliate campaign must bring you more money than you spend on web traffic to turn a profit.
Note: FastComet is not liable for paying any advertiser fees, including any fees charged by Google Ads, Microsoft Advertising, DuckDuckGo, in order for you to receive Commission Fees.
To succeed in your marketing efforts, remember to pay attention to the allowable traffic types you may use in your Google ads.
Note: FastComet is not responsible for any potential losses of funds invested in paid ads campaigns that have generated commissions that do not abide by our Terms of Service and have been sequentially rejected as per these same terms.
Nowadays, if you plan to promote anything on Google Adwords, you need to make sure you have a quality website. The more information and value you provide for the end-user, the better reward you will get from Google. So, rather than just pitching web hosting, you should think about other reasons why someone would want to buy a web hosting plan. Try creating a website around teaching that method and then casually mentioning web hosting/domain registration in the setup.
Google also looks for some of the very same elements on your pay-per-click campaigns as they do in your organic SEO. You want to make sure you have your on-page elements set and ensure your landing pages require plenty of relevant content to your keywords.
Use Bing/Yahoo to Grow
If you are already running high-performing Google Ads campaigns, it comes naturally to import them into Bing Ads. Of course, you can simply set up entirely new ad campaigns for the Microsoft search engine; you will definitely save time and effort by simply importing your already successful campaigns. Bing may not be as big as Google, it's the second-largest search engine, and thus there's still great potential for you to reach new audiences. For many businesses, Bing offers a cost-effective alternative to Google Ads. Others, however, find that it's best to run pay-per-click (PPC) campaigns across both platforms. Additionally, Bing has a higher click-through rate for its ads.
Bidding at larger pay-per-click search engines (PPCSE), such as Google, Yahoo, and Bing is an effective way to drive traffic to your website and earn higher commissions. Nevertheless, FastComet Affiliates engaging in paid search marketing campaigns agree to adhere to our terms and requirements. Let's go over them:
Allowable Traffic Types
Indirect Contextual Advertising
Contextual advertising is a form of targeted advertising for advertisements appearing on websites or other media, such as content displayed in mobile browsers. The advertisements themselves are selected and served by automated systems based on the identity of the user and the content displayed.
FastComet affiliate program doesn't allow direct ads to our website. What you can do is drive traffic to your website, where you'll place affiliate links and banners. This is a much better
strategy, and the keywords will be much less competitive. Your content, though, should be directly related to FastComet services in some way.
If you wish to maximize your affiliate sales, you should not be concerned only with the number of clicks you can drive to FastComet — you also have to consider the conversion rate of all the traffic you send to FastComet. Every marketing page on FastComet is optimized for conversions. However, the highest-converting FastComet page will still depend on the type of web traffic you are sending. A quick example: if you are writing a post about creating a WooCommerce store, you likely have a better conversion rate by linking to our dedicated WooCommerce hosting landing page rather than the generic FastComet homepage.
In that case, the WooCommerce hosting page is specifically optimized for converting people interested in your content, meaning you can achieve a higher conversion rate just by changing where you send your affiliate clicks.
Writing your own FastComet review is among the best ways to promote FastComet. Not only will it help you rank in Google, but it also provides something that you can link when recommending FastComet in other content on your website. Also, consider:
Reviewing our plans (FastCloud, FastCloud Plus, FastCloud Extra, and Cloud VPS plans);
Comparing us to other hosts (FastComet vs. A2 Hosting);
Including us in tutorials about website speed (How To Make Your WordPress Site Load Faster).
To boost the FastComet hosting experience even further, we are constantly rolling out new features and tools. If you want your FastComet review to be as persuasive as possible, ensure that it's always accurate to the most current list of FastComet features. Those new features may play a role in converting a visitor into a FastComet customer.
Talk about why you started a blog and how starting a website can be a great way to supplement your website visitors' income or share their ideas with the world. Mention how FastComet has plenty of affordable plans that are perfect for starting their blog and that they can view these on our pricing (which you can link to). Explain the advantages of FastComet's shared hosting plans. Our most popular package is the FastCloud Plus plan because it allows for unlimited domains/websites. You can talk about how this means you can purchase multiple domains, and you don't have to change your hosting package. That will give you the flexibility to support multiple brands or change the name of your site later on.
Promote the tools and services you use (explain why you use them in detail) and create a dedicated tools/resources page. List FastComet on that page, along with the other services that you use. This allows you to include your affiliate link while simultaneously linking to your FastComet review to share with readers why you recommend FastComet.
Now that you have the content and the pixels/tracking codes on your blogs/channels put in place, you can create your first ad.
Prohibited Traffic Types
Front Websitеs
The number one and most important rule is that you cannot use your website to send visitors to another site that sells products and/or services. In other words, your website can't be a "squeeze page" or a "bridge site" for you to hide fraudulent ads. Instead, you need a landing page, a lead generation strategy, and a page to build your list.
A "front" site is an entirely legitimate website, often a blog, review site, or coupon site. This website is the one the affiliate used to apply for the affiliate program and serves a variety of other purposes. It has a primary purpose to look like a website that could send visitors to convert. The website must act as a tangible representation of the affiliate's supposed business model, showing a potential affiliate manager how the affiliate turns a profit and how the merchant's brand would be promoted. This aspect is important both in convincing a merchant to let the affiliate join the program in the first place and in terms of seeming legitimate should a merchant or network representative visit at a later date.
Direct Contextual Advertising
Direct contextual advertising is aimed at driving traffic to the advertiser's site. You must not refer traffic to FastComet through any pay-to-click, pay-to-read, click exchanges, banner exchanges, PPC advertising, press releases, pop-up/under, or similar methods. Referrals must be made from original content hosted at the Affiliate Websites.
Note: You cannot promote FastComet through paid search advertising or media buying, leading directly to the FastComet website (found at www.fastcomet.com).
As a FastComet affiliate, you are also prohibited from using FastComet.com as a display URL. Putting FastComet's brand name in the URL to the right of the domain in the display URL (e.g., www.yoursite.com/FastComet) at any PPC search engine is also considered a deceptive practice. Affiliates must use their own domain and/or URL in their ads when engaging in paid search engine campaigns.
Misrepresentation in Advertising
Getting your Google Ads account suspended is perhaps your worst nightmare as an advertiser. Nevertheless, misrepresentation in advertising is among the biggest reasons behind account suspension.
Naturally, Google Ads wants its users to trust the ads that are running using their platform. That's why their main goal is to guarantee that all ads are clear and honest and offer relevant information that the audience needs when making well-informed decisions. When using Google Ads, you cannot create ads or links to destinations that mislead the audience. This directly corresponds to pay-per-click or pay-per-impression campaigns that impersonate our brand in the destination URL.
Failing to comply with this Google Ad policy will lead to a warning issued directly by Google, at least 7 days before any suspension of your Google Ad account.
The very same applies when running ads on the Microsoft Advertising system. Advertisers may not state or imply that they are the owner of a product or service when this is not the case and must disclose when the product or service may also be available elsewhere (by the owner, for example).
FastComey affiliates must not include "Official Site" or represent that your advertisement is sponsored or endorsed by FastComet in any way.
Brand Bidding
One of the most common forms of affiliate fraud arises from violations of a company's paid search policy, often in the form of trademark bidding. Brand contextual advertising is using any trademarks or any variations and misspellings of the brand name in advertisements. This is pretty standard for most affiliate programs.
FastComet forbids brand contextual advertising to all advertising platforms, meaning that you cannot use our brand names or any variations and misspellings in ads. Examples of prohibited keywords are "fastcomet," "FastComet," "fastcomet.com," "www.fastcomet.com," "fast comet," "fastcomet reviews," "comet host," "fastcomet hosting," and "fastcomment."
Note that you are also prohibited from bidding on keywords containing FastComet trademarks plus an additional term such as [fastcomet coupons], [fastcomet promotions], and [fastcomet deals]. Further, Affiliates are NOT permitted to broad or phrase match any of these keywords.
Typosquatting
The most common use of typosquatting is to display variations of the domain in pay-per-click advertisements.
As a FastComet affiliate, using misspellings of the FastComet brand, domain, and display URL is considered a fraudulent action.
Unavailable Offers
It goes without saying, but the lure of commissions can cause some affiliates to misrepresent the benefits of products. According to Google Ads policy, you are not allowed to promise products, services, or promotional offers that users can't easily access from your destination.
Avoid promoting something in your ads if it does not feature in your landing pages. Give a specific and clear call-to-action (CTA) in the ad that correlates with the content of your landing page. For example, your ad mentions, "Buy cheap web hosting, starting from $2.95". But, when a user clicks your ad, they won't actually be able to purchase a web hosting account on your website. This practice may get your ad disapproved along with your account suspended.
Display Ads
Display advertising is advertising on websites or apps mainly through banners. The main purpose of display ads is to deliver general advertisements and brand messages to site visitors. In these types of ads, it is impossible to bid on the keywords of the advertiser. Ads are targeting only on geographical and demographic parameters of users.
While you are welcome to put FastComet banners on your website associated with your affiliate link, running Display ads on Google, Bing/Yahoo with the same creatives would be considered Ad Hijacking.
Contact Your Affiliate Manager
The promotional methods you use in your affiliate marketing business can make (or break) its success. To avoid any conflicts and protect the integrity of the FastComet brand, FastComet reserves the right to suspend your participation in the affiliate program, along with your commissions for phrases that FastComet determines to be untrue or inflammatory claims of our services. To avoid such measures, ensure that you forward all ad text and proposed keywords/phrases you wish to bid on to the Affiliate Manager for approval or editing BEFORE submitting it to Paid Search Network providers or Paid Inclusion Search Engines.
The latest tips and news from the industry straight to your inbox!
Join 30,000+ subscribers for exclusive access to our monthly newsletter with insider cloud, hosting and WordPress tips!