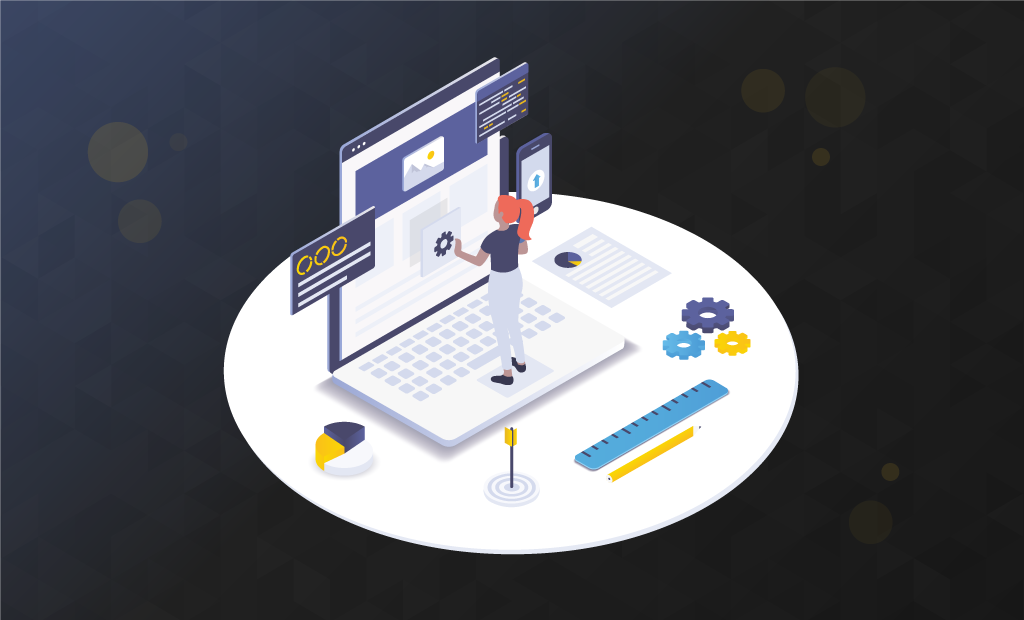 Paving the Way for a Smooth Black Friday Experience
Every November, thousands of people pile up in front of major brand stores in hopes of being the first to cash out on the best possible deals that the Black Friday rush has to offer. How many people browse the internet to acquire some new tech gadgets, premium software, hosting services, or just can't pass out on an excellent deal? We can estimate that the total number of legitimate visits for all websites running campaigns on that same day would be in the tens of millions.
In this article we will cover the following topics to better prepare you for Black Friday:
Is your Website Ready
The most important question, can your website(s) withstand the huge waves of potential customers and the traffic you expect to come with them?
The answer to that question can't be formed with a word or even a single sentence. However, with the help of this guide, you can rest assured you will have all the statistical information to back up what you will need to make the most out of the situation.
Furthermore, you can do a rough estimation of some of the needed resources like bandwidth. The bandwidth usage for a month = Average Page Views per day * Number of days in a month * Average Page Size * Redundant Factor.
The average Redundant Factor is around 1.5, and you can calculate the Average Page Size with the help of Pingdom.
For a website with 2000 page views per day and an average page size of 1MB and a redundant factor of 1.5, you will need 91.3GB for that month. If this is your current average usage, it can be covered by the FastCloud Extra plan.

However, if we extrapolate the numbers to match the statistics for Black Friday, you should consider an upgrade to cover all of the extra bandwidth you will need during the promotion. You can use this tool to get a calculation for your particular usage quickly.
Note that Bandwidth is just one of the resources on which you will see an increase during peak times. Concurrent connections, script executions, and mailbox size are some of the other most commonly hit elements.
Also, in this post, we will touch on some great practices that we don't see applied as often as needed. They will help you better understand how hosting works and should be considered before the promotion starts.
Optimization and Performance
The key to building a popular and flourishing website is in performance, and optimizing your website is the door you need to go through to achieve it. While it is no easy obstacle, with a little bit of help from us, proper reading materials, and enough time invested, we are confident you can do it.
Authorize Search Engine Indexing AI
Crawlers, bots, spiders – call them as you wish, as long as we are all on the same page. They can be either an unwanted guest or a visitor for whom we ourselves have opened the door. For example, the Google Webmaster interface for Googlebot is a tool for using one of the most heavily sighted bots. Crawlers' impact on a website can be devastating based on the frequency with which they visit it.
You can check whether spiders have been crawling on your website by visiting cPanel's Awstats module and checking the statistics under the Crawlers section. If a bot happens to be visiting your website more than usual, then you can disallow it from any given page. You can also completely forbid it from entering your website by editing your robots.txt file. The latter should always be placed on the homepage (example: domain.com/robots.txt) for each site with such an issue.
Manage Inodes
The amount of files that you have that exist on the hosting, uploaded or generated, images, text files, videos, zip files, PDF's, various extensions and even directories – everything is an inode. You should keep this value in check as reaching the allocated limit for your hosting environment can be detrimental to the health of your projects.
You can monitor this resource by visiting cPanel's Inodes module. It will list your folders containing the most amount of inodes, sorted by file count. An alternative detail list of your inodes in order can be viewed via our guide on using the terminal to request the information.
A common issue we see among hosting accounts that have popular but unmanaged websites is the stacking of system emails on the default cPanel email account. ([email protected])
You can check how your default mail account is doing by going to cPanel's Email Accounts and then clicking on Default Account. If the value for the account is anything bigger than a few megabytes, then you should clear it.

To remove all emails, click Manage → Free up Email Storage → Manage → All messages from the dropdown → Delete Permanently.
Reduce Database Size
Another common sight is an unmanaged or completely abandoned database. Those DBs have not seen any optimizations since the initial launch of the website. Most of the cases are similar and include things like: cache, system logs, customer browsing logs, big HTML content posts, SMTP mailing queues, and plugin issues.
What we would strongly recommend you to do before the shopping begins is to run the Optimize function through cPanel's phpMyAdmin module while having all of the tables checked by using the Select all button. The process will check for and clear a large part of the issues that a database may have. Most database optimization plugins will do more or less the same, so you can skip the installation of a new plugin and perform this via phpMyAdmin. For more information on the topic, check our Best Practices in MySQL Optimization tutorial.
Monitor Plugin Setup
Monitoring what plugins you are using is vital, as well as keeping them up to date. When managing your plugins, always make sure that they are all running their newest versions. Obsolete plugins should be uninstalled, and your database should be maintained to remove any leftover data from the removed plugins or such with modified settings. If you neglect your database, leftover data can drastically affect the performance of your website. That includes slowing it down, making it unstable, and eventually – unavailable.
Clear Database Logs and Create a Cron Job
On the image below, we have a CS-Cart project's database sorted by size. We can see a classical case of excessive browsing logs, which is causing our database query time to increase drastically. That is something we most definitely do not want, especially during promotional times. To redact this error, we will firstly click on the EMPTY button on the 1st table named cscart_logs. That will empty the table and return it to the same state as in a newly installed application.

After that, we want to make sure that the database will auto-manage itself in the future. For this to happen, we will be setting up a Cron Job. These scheduled tasks can clean the database on a set interval of time.
To do that, access the cPanel's Cron Jobs module and set up the following command on a weekly schedule:
mysql -N -uCPANELUSERNAME -pCPANELPASSWORD DATABASENAME -e "TRUNCATE TABLENAME;"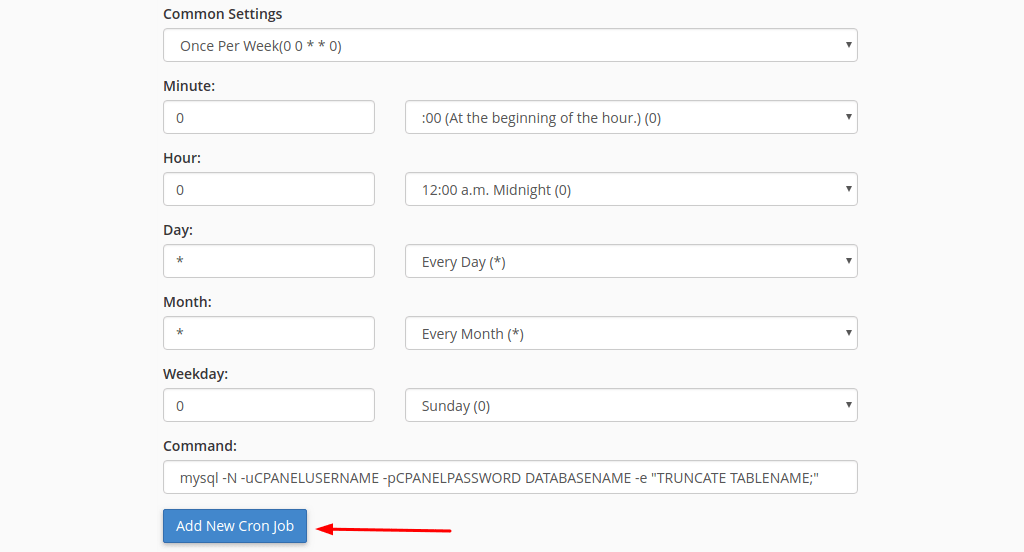 Look at the command and replace the bolded text with the info adequate for you. The Final command would look something like this:
mysql -N -ufastcome -pQU3Ujw5zdM fastcomet_db -e "TRUNCATE cscart_logs;"
Make a Statistical Analysis
Are you planning on running an intensive Black Friday campaign and cash in on some huge profits this November? Of course! Be part of the most significant sales period of the year by starting to pile up orders throughout Black Friday. Then take no breaks until Cyber Monday or all of your inventory deplete.
However, is your website ready to fully withstand the heaps of visitors expected to simultaneously browse through your catalogs? Customers pick products, and complete purchases, all within the average attention span of a few minutes.

This year, we gathered to compose performance statistics and set goals for various things that we plan to improve in the near future. The metrics never lie – without the proper preparations, you will be missing out on making the most of it!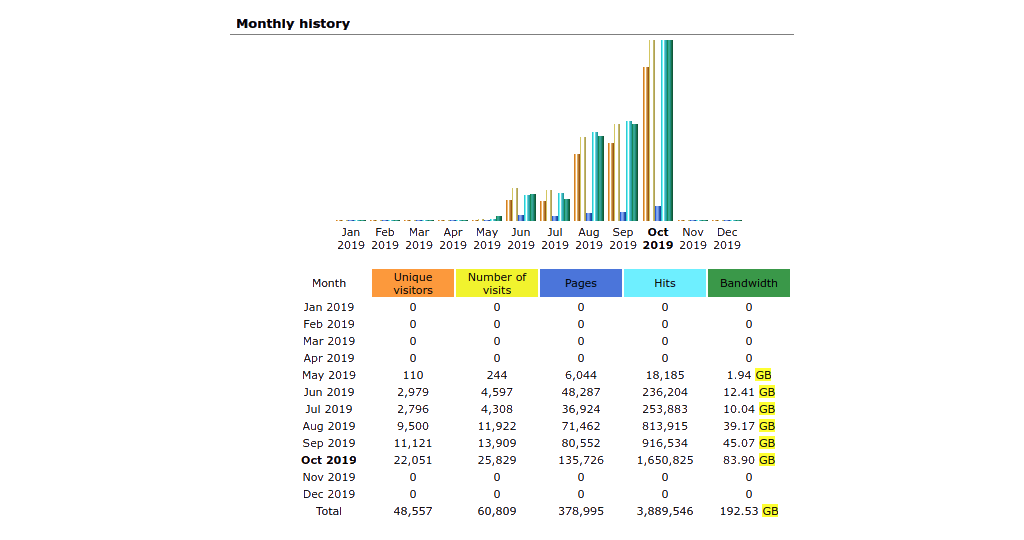 Our Analysis
We analyzed the data of over 20,000 randomly selected e-commerce websites, from Shared and VPS, all the way up to some custom Dedicated Server configurations. We did this in an attempt to calculate the overall success rate during the last Black Friday.
While some experienced slight delays in website loading times, others were swarmed with visitors resulting in a sluggish website for everyone looking to buy. In 43% of the cases, some customers prematurely left the site, and businesses missed revenue opportunities.
A very small percentage of these projects got the short end of the stick and missed out on nearly all the fun. They greeted users with a "508 resource limit is reached" errors instead of the planned promotion. Their hosting packages simply weren't meant to handle the amounts of traffic they received.
Their pages weren't optimized – with images large in size and number, increasing load time by tens of seconds.
Duplicate file mismatch left some pages unresponsive with products not even loading broken images.
Server cache can make some prices change in the shopping cart while they are simply outdated and already cached.
We urge you to take the time to view your past months' usage and ask yourself – do you feel prepared?
Don't push faith and let this be a potential situation that could seal your fate and close your eShops early morning with a 3-digit number that you won't forget for the rest of the year. Stock up your inventory, and be sure to provide your website with enough resources to avoid service unavailability. As the saying goes: "Hope for the best but be prepared for the worst."
Use the latest PHP Version
One of the first things you should check when starting to optimize your environment is the PHP version for your website. PHP 7 and above have become the new industry standard. Most websites built within the last two years are still running PHP 5.6. Due to this, they are ranking lower in the overall scene.
Note that if you have a custom application running on PHP 5.6 or below with debugging enabled in your PHP code, there may be errors pop up once you switch to a newer version of PHP. However, these are mainly alerts on which you can read on, and resolve shortly after switching.
Utilize a Content Delivery Network
A Content Delivery Network is a 3rd party service that helps increase the performance of your website drastically. Furthermore, it can also provide additional features for speeding up particular elements' loading. If you choose to go with Cloudflare's CDN, it will cache your content on ~200 edge servers around the world. That will make your website open lightning-fast from any location.
Delivering a part of your content via Cloudflare's infrastructure will consequently decrease the overall stress on your hosting package's resources.
What to Remember
Powerful servers are certainly the main ingredient for success because even the most optimized hosting environment needs to be running on an appropriate machine with enough resources. Enough RAM, CPU, and Disk Space are needed to accommodate the proper functionality and reassure that every visitor will have a pleasant shopping experience.
That's why right now, we have an ongoing promotion! Upgrade to a Higher level plan with a 20% discount. Reinforce your hosting for this Black Friday:
Apply Optimizations;
Summarize Performance;
Upgrade your Package;
Speed up your Hosting Environment;
Achieve Success.
CODE: UPGRADE20
Whether you are ready to withstand this Black Friday and running your optimal configuration isn't something you can establish within a minute – this is why we are here! Reach our designated experts on the 24/7 Live Chat for a FREE website performance report, optimization advice, per case recommendations. We will help you welcome the Black Friday morning with confidence and end it with sold-out racks.
The latest tips and news from the industry straight to your inbox!
Join 30,000+ subscribers for exclusive access to our monthly newsletter with insider cloud, hosting and WordPress tips!