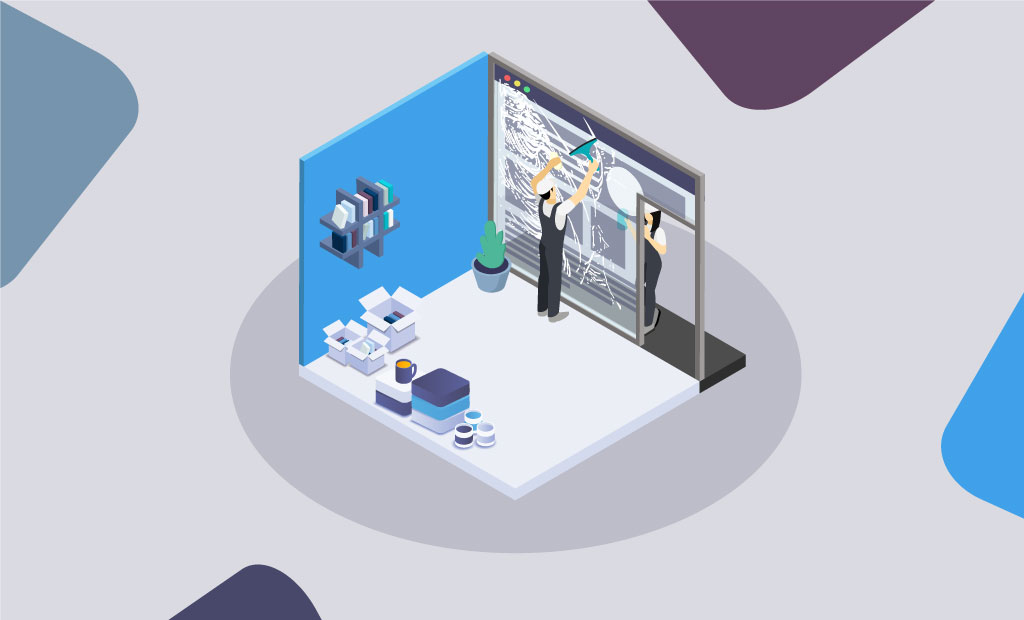 Website Refresh – Spring Clean Your Site Effectively
It's almost inevitable to relate Spring to natural growth and rejuvenation. Once you hear the chirping birds and see the blossoms outside, you can't help but feel refreshed. What better time to get on with your spring cleaning than now? And yes, you guessed it, we are not talking about traditional spring cleaning. Your website also needs a refresh. It spawns its digital dust and craves for annual thorough cleaning.
Visitors will appreciate and reward a freshly rejuvenated internet space. You can boost your website in looks and performance, and it's not even that hard. We are here precisely for that – to help you make the most of your site spring cleaning. Let's begin, shall we?
Make Sure that Your Software, Application, and Plugins are All Up-to-date
You probably feel like all those update alerts are a part of your everyday life by now, which might make you easily ignore them, but they are often there for a reason. That reason would be to address the most current security vulnerabilities, which sometimes come with additional features and improvements. You can be sure that it's absolutely in your interest to keep everything up-to-date.
One of the most important things to look for is the PHP version on your website. Using an older than the current version of PHP always comes with the risk of exposing your site to some security vulnerabilities. Since the most up-to-date versions of the scripting language have fixed those vulnerabilities, you will be safe once you update it.
Additionally, if you're one of the millions of people that use WordPress, you probably know that it's your other important update to address. Make sure you have the latest version of WordPress installed on your website and get all the perks with it.
Don't forget to also check all your plugins for needed updates. Addressing them might be irritating at times, but once you go through with them your site will be much safer, and you would not have to worry about website security for a while. Oh, yeah, they also really don't take much time.
Renew Your Domain Names
Your domain is your business – don't let it disappear. Now is the time to renew your domain name registration, or at least to set a reminder for that before it reaches the expiration date. At FastComet, we make sure to notify you about your domain renewals. We do that, along with many other helpful notifications, via email. With that said, it's a good idea to keep your email details updated.
Check for Broken Links
Similar to dusting your house, going through your links to check for broken ones is better done more than once a year. Broken links will irritate visitors, drive away customers, and damage your overall search engine ranking. If you haven't already found and taken care of the broken links on your site, make sure you do that.
There are various tools available on the internet, that will help you on your journey. Good examples for free broken link checkers are Screaming Frog, Online Broken Link Checker, Dead Link Checker, WordPress Plugin for Broken Link Check, and maybe the most important one – Google Search Console. Some of them have paid versions if you choose, but there are also a couple of powerful premium SEO tools on the market, such as URL Profiler and SEMRush.
Refresh Your Content
A proper content audit can accomplish a few crucial goals for you, such as:
Show you the types of topics that have the best performance;
Give you a clear perspective over the types of topics you've covered and given you a hand in identifying some possible gaps;
Provide an excellent opportunity for you to determine the content that would massively benefit from a refreshment. Also, there might be pieces of content that are worth redoing into additional ones.
All in all, the content audit will help you get all the valuable information that you need to fuel up your content for the near future.
Keep note that this is one of the steps that could take up some more time than you initially thought. With that said, you can be absolutely sure that you will be getting great results if you do everything correctly. Remember that patience is critical for this kind of procedure. Later you will find out that the content audit actually has saved you time because it helped you realize the potential that is within the further promoting of your content.
Additionally, you should not be afraid of promoting older pieces of your content. The only requirement for them should be that they are up to date.
While you're running the content audit, it would be of additional help if you go on with a metadata audit too. The great bonus of reenergizing the content on your site comes in the form of improved search engine rankings. When you update your site, you are telling search engines that you are still taking care of your internet space, and it's active and vibrant, rather than a neglected web page.
We also should mention that it's a good idea to look for internal linking – it's very convenient. Ask yourself how often do you honestly go back to your old pieces of content and link them to your new posts. Well, no matter what the answer is, a good time for internal linking is while in the middle of content refreshing. Take this opportunity and make the most of it. It's easy to forget, but undoubtedly worth the time.
With everything said, we recommend you to consider walking the extra mile and making your website accessible to more groups of the population. We have a great post that thoroughly explains the critical importance of Website Accessibility.
Resource Optimization
Your Website Spring Cleaning is the best time to do a more thorough optimization than the usual one. There are multiple resources that you have to keep an eye on. Those are as follows:
Bandwidth Usage. Bandwidth is the amount of traffic and data flow allowed for your website. Every time someone visits your site, they transfer some data from your website to their browser, to visualize the content that you have uploaded. The Bandwidth usage resets monthly, so keep in mind that if you exceed the acceptable usage, there could be unwanted downtimes. You can optimize your bandwidth by going through the files that your website uses. Make videos and pictures as small as possible or relocate them to third-party providers (YouTube, DropBox), and then point them accurately to your website. Check out our previous related post for more information on the matter of bandwidth usage optimization best practices;
PHP Executions. To have the excellent website performance that everyone craves, it's of vital importance to keep your PHP executions optimized. There are two most common causes for an excessive number of executions. First one is when there's something irregular happening to your site (which should be addressed and stopped). The second and much better case is when there's a legitimate peak in your site traffic, which means your website is doing very well. You can address this just by upgrading to a higher hosting package.
Database Usage. Keeping your database usage in great shape will reduce load times, leading to better SEO rankings, while also boosting the user experience. There are lots of ways to optimize your database. The most common reasons for excessive database usage are spambots, cache, logs & analytics data, sessions, images, and too many tables. Whatever tweaks you are doing on your website database – you can be sure that there are always things that could be optimized. We already have a related post about Database Optimization. You can be sure that once you check it out, everything will be crystal clear;
Inode Count. Inodes are tiny record holders. Each one keeps data such as size, permissions, etc. of files or folders on your hosting account. While most people usually worry only about the size of their files, the count is also not to be neglected as it is much easier to be reached and also limited just like your disk space. At FastComet, we have created our custom solution to help our customers. It allows them to check their Inode usage in detail and provides them with easy to navigate links to File Manager at the same time (all from within their cPanel account). There is much more on the matter of Inode Count in our previous post called "How to maintain a healthy Inode Count."
Review Your Hosting Plan
After you're done with all that "dusting," feel free to relax and take a step back. Look at your website and enjoy how tidy everything is now. Then think about the place that your site calls home – your hosting plan, exactly. Ask yourself: Is your current web hosting plan working for you and your visitors in the best way possible? If you have started with a shared hosting package and it's not enough anymore – that should only make you happy. It means that your website is growing exponentially. Therefore your business is progressing. Don't hesitate to move away from shared hosting and go to those sweet VPS or Dedicated Servers, if needed. It's like going from a rented house with roommates to buying your own home. You will feel like the king of the place.
Enjoy Your Rejuvenated Website
Now that you have done everything on the list, it would be much easier to keep it that way. All you need to do is keep track of your analytics and address anything when needed.
If you haven't already started with your Website Spring Cleaning, what are you still waiting for? You already know that you can use this post as guidance. Also, if you have any further questions on the matter, don't hesitate to ask them in the comment section. We are glad to help with whatever we can, and we also like to chat with people. So, go ahead!
The latest tips and news from the industry straight to your inbox!
Join 30,000+ subscribers for exclusive access to our monthly newsletter with insider cloud, hosting and WordPress tips!