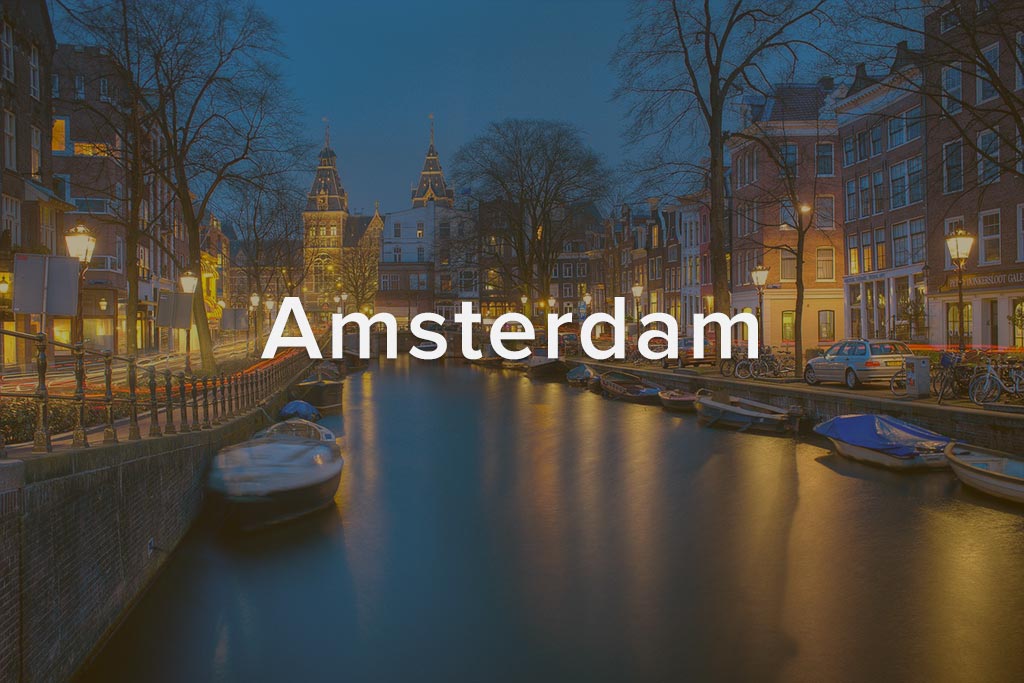 FastComet Launches Shared Hosting in Amsterdam
Today, we are really happy to announce the launch of our third European location in one of the most beautiful cities in Europe – Amsterdam. It is now available for all Cloud SSD hosting plans and all existing or new clients.
Welcome to Amsterdam
Amsterdam is the capital of the Netherlands, a popular destination that offers different types of entertainment. It has a great history and attracts the attention of people from all over the world. It is also well-known in the web hosting industry as a strategic location for Western and Central Europe.
Hosting services in Amsterdam is something we have been considering for quite some time due to the popular demand from existing and potential clients. As a customer-oriented company, we have decided that it is definitely the best time to fulfill their needs.
Performance and Testing
Amsterdam is our 6th destination, where you can host your website closer to your visitors. This includes Chicago (US), Dallas (US), London (UK), Frankfurt (DE) and Singapore (SG). You can test the performance from your location to Amsterdam (NL) and see if it matches your requirements for speed. As always, you can also expect solid security, constant 24/7/365 monitoring and a modern datacenter that will allow you to build your website, instead of worrying about the hosting part.
Our services in Amsterdam provide the same hosting features, which includes our five layers of caching, custom WAF, Network Firewall and everything else to keep your website fast and secure. You can test that using a performance tool, such as the popular Sucuri checker.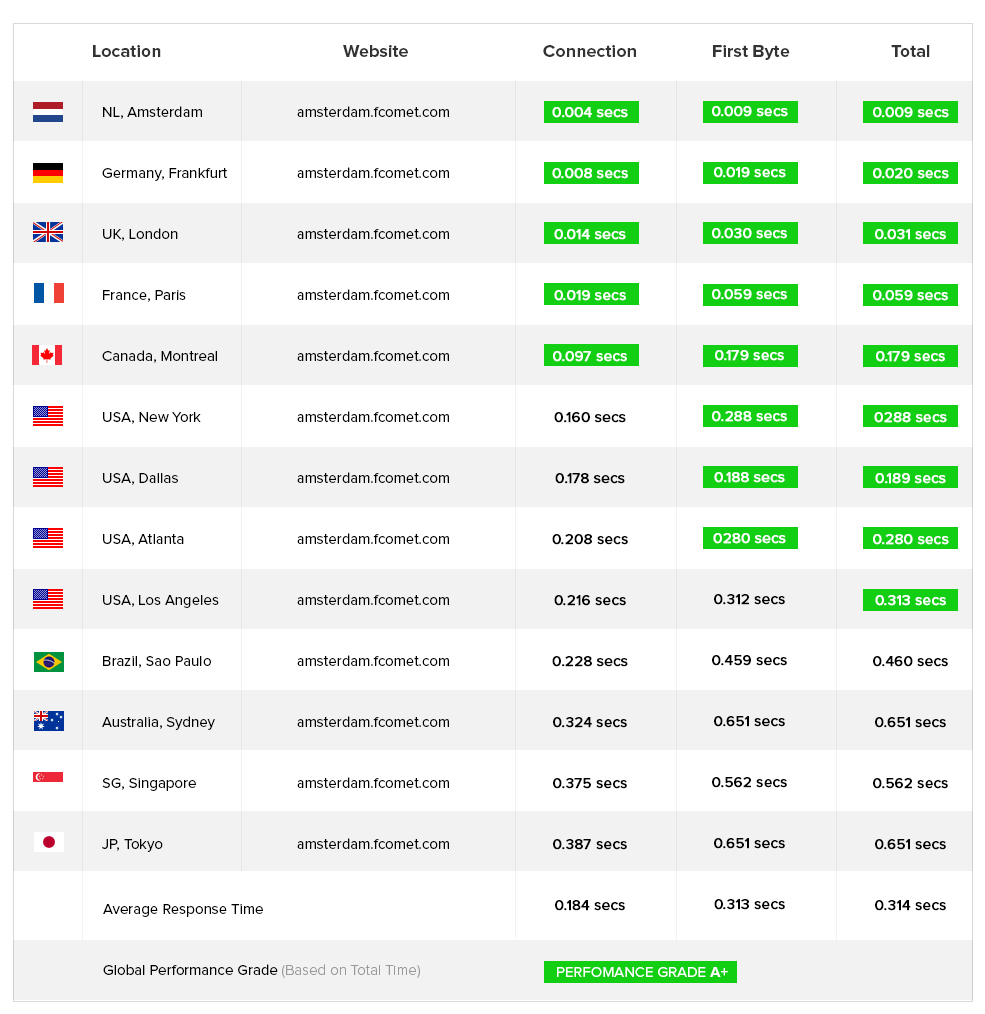 Conclusion
FastComet is well-known for the hosting services on three different continents. Our 3rd European location (6th in total) is officially here! Amsterdam is a great choice for clients from Western and Central Europe, although it has excellent connectivity to any part of the world.
All new clients can easily select the new datacenter during the order process for all our Shared Hosting plans. Existing clients can also enjoy the new location by requesting migration from our experienced 24/7 Technical Support team. The migration process is handled quickly, with care and we will make sure that you do not have to lift your finger to transfer your websites to Amsterdam. As always, the migration of your account would be completely free!
The latest tips and news from the industry straight to your inbox!
Join 30,000+ subscribers for exclusive access to our monthly newsletter with insider cloud, hosting and WordPress tips!