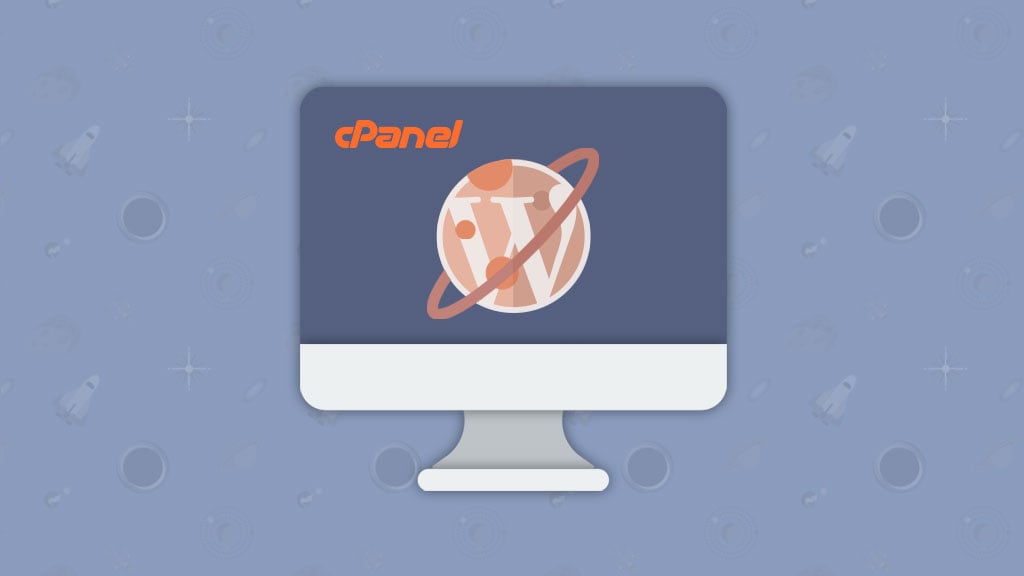 Premium WordPress Resources Available in cPanel
As we all know WordPress is the most used Open Source application for building nearly every type of website. For the past years, the amount of WordPress based websites counts one-fourth of all the websites available over the web and this number is increasing exponentially. When it comes to developing WordPress based website one of the main steps in the design process will be probably the part where you need to choose the visual theme. In fact, the statistic shows that this is the first thing done on a newly installed WordPress application. With countless free themes available all over the web, you will probably end up looking for hours in an insanely large list of themes resulting in loss of precious time. On another hand, the theme you will pick will probably fit your needs and satisfy your designer's eye, however since it is a free one, how secure it will be?
The answer to this question is quite a simple one – usage of Premium WordPress Themes. It is completely normal that when you are building open source platform based website you are on tight budget and most probably you would like to stick to it, however in this particular case you might want to consider purchasing a Premium WordPress Theme as this will ensure that your website will be well secured as well as the same will receive regular updates.
Planet WordPress
For the past few years, we collected information and experience from all the WordPress users currently utilized our services and we are proud to announce the first entirely WordPress oriented block of features in the cPanel service we offer with all our packages. From this point on you will be able to locate the cPanel block of features named "Planet WordPress" at the very bottom of the control panel. In the same, you will find links to the most trusted and secure Premium WordPress themes and plugin providers.

Currently, the block contains 5 Premium WordPress Themes providers and 1 Premium WordPress Plugin provider so no matter if you are looking for good design or certain functionality achieved with an additional plugin, you can easily find a premium resource.
Here is What we Included
AThemes or also known as "Awesome Themes" are developing their own WordPress theme collection since 2013. They have many themes that with the years are proven to be professionally written and most importantly reliable. The team behind the curtains consist of several people providing all the customers with regular updates and probably the best support you can get.
The guys from Solo Stream are well familiar with how life goes these days as part of their work ethic is the Freedom. Their goal is to provide small businesses, organizations, and individuals with a flawless start of their online projects providing stable and maintained visual components for WordPress.
Themify is providing the customers with easy to use a combination of themes and plugins which will enable you to build gorgeous, modern, responsive WordPress websites easier and faster than ever before. The main concept of their themes is easy to use drag-and-drop interface which will not only enhance your development experience but also will spare you a lot of time.
Both are part of the large and famous Envato Marketplace. The idea behind these guys is that they are providing Premium Resources not only for WordPress but basically for every famous open source platform the same as for static websites or even custom tailored PHP scripts. No matter if you need Premium WordPress theme or Premium WordPress plugin you can rely on Envato to find for you the resource you need.
MojoThemes is another marketplace where you will find mostly Premium WordPress themes. It is probably the second largest marketplace after the Envato network and despite the fact that they do not provide WordPress plugins it is probably the best choice you will come to when searching for WordPress themes. You can also find some email templates along with PSD files for your designers to work with.
Conclusion
The Premium WordPress Resources are slowly becoming a preferred solution due to the security and reliability they provide. In combination with our perfectly optimized in terms of speed and security WordPress Hosting packages, the result will always be unconditionally perfect. Of course, if our Premium WordPress offers are not the thing for you and the preferred resources for your website are free you can always check our Free WordPress Themes as they are checked for any security flaws.
We are welcoming anyone who would like to become our partner in providing our customers with the best WordPress Premium resources. Please drop us a letter or to contact our Sales representatives for more information on the matter.
The latest tips and news from the industry straight to your inbox!
Join 30,000+ subscribers for exclusive access to our monthly newsletter with insider cloud, hosting and WordPress tips!