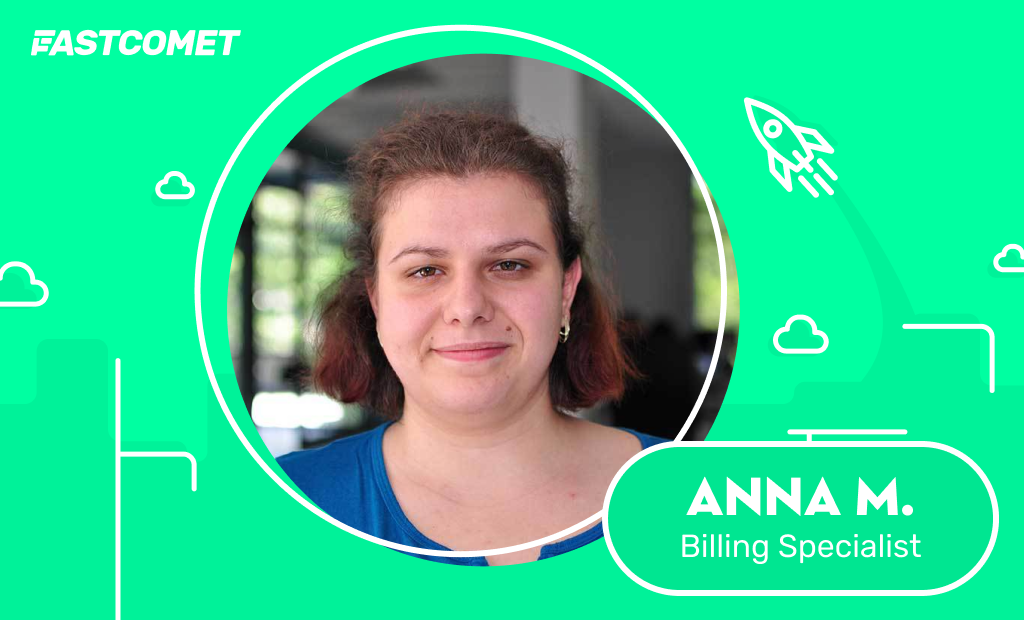 Employee Spotlight: Anna—The Master of Coins
Can you believe February has flown by? Even while it is the shortest month of the year, it was also chock full of things to do. There were Valentine's Day, Blue Monday, and Black History Month. Yet, February goes beyond that. By February, we're already starting to plan for Spring. We are getting pumped for the upcoming activities soon—from Spring escapes to long walks during the upcoming sunny days. But still, there is plenty of time left before that. It's still winter, but that doesn't mean we need to focus only on the chilly winter nights in February.
Like last time, we have another colorful surprise waiting to be unveiled. As you know, we at FastComet are a team of talented professionals who constantly strive to provide the fastest and most reliable experience possible for you—our users. However, this is only one aspect of our daily efforts. Creating a company culture via the employees is just as important as the service itself. In this article, we get to talk about Anna and her experience working at FastComet. Anna would also share with us what it's been like for her being an interstellar hitchhiker who travels worldwide to make new friends and listen to good music while at it.
Today, we sat down with Anna to learn more about her role and how she enjoys her free time. We know you will love to learn more about her personality and fascinating story! Settle in.
Do you recall your first day at FastComet?
YES, I do. Five years ago (it feels like yesterday), I joined FastComet as a Customer Success Specialist and now have the honor of leading one of our teams. Since then, I've learned a lot, and I can tell you that nothing is better than working with people who share common values. In the first few months of my job, I wasn't sure if I wanted to do it for the rest of my career and life. But I decided to give it a try, and from the beginning, I just loved working here. Of course, as I've mentioned, I wasn't confident that being part of the customer care was my true calling. This was one of the key reasons, and of course, the company's fantastic flexibility allowed me to switch and give another aspect of working at FastComet a try. This is when I've decided to join the Billing and Accounting department, and I can say that since then, I have found my true "home." We have an amazing team excellent management, and our mission is something we can all get behind. Working here always feels like a rollercoaster ride where you value the destination more than the journey, but it's also what makes every day unique and special.
What do you like to do when you aren't working?
It might be one of the most obvious things that everyone does, but I love watching movies and TV shows. I prefer staying home and diving into and exploring new worlds of all kinds through magazines and movies. Especially with the current situation when that is the easiest way to explore new environments. Another thing that I enjoy is going to concerts in other countries. That way, I can do both things at once. Watching one of my favorite bands performing live while exploring new places and meeting new people before, at, and after the concert is an amazing adventure one can do. Before the current situation began, I was fortunate enough to explore many countries across Europe and Asia and meet a wide variety of people.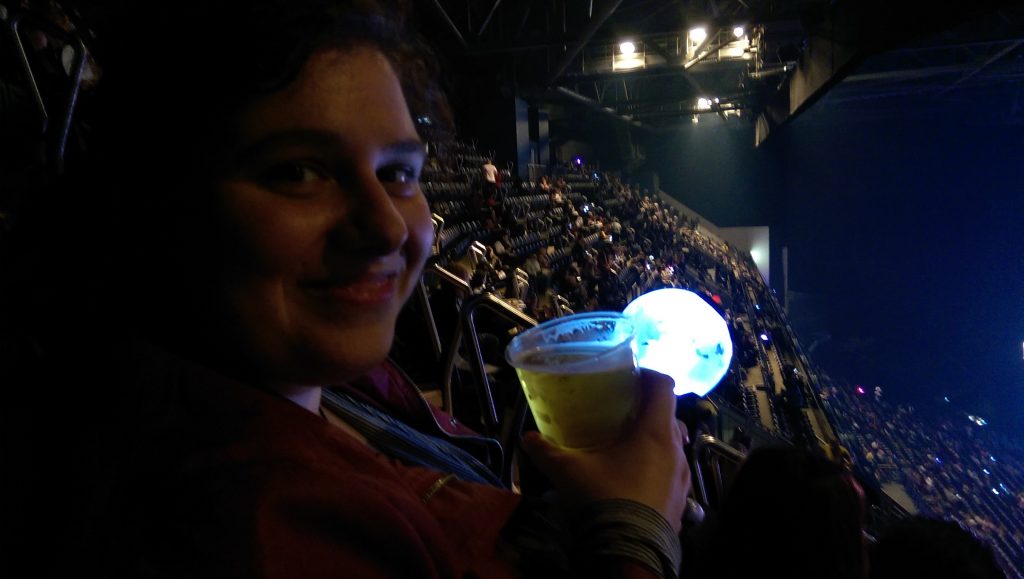 I think we all go on holiday to get away from it all, relax and enjoy ourselves. I am no different and try to make the most of my time when I travel. That said, it is always nice to feel as if you are experiencing a sense of community when you are on your travels so that you don't feel too far away from home.
What is your favorite destination?
So far, I have been able to go to more than ten countries. It might not come as a big surprise to you all reading this, but South Korea should be the most unforgettable destination. There I spent a bit less than two weeks and was able to go to a couple of cities and experience a lot of unique activities. My favorite thing about the country is how they bring together their cities' modern and traditional parts.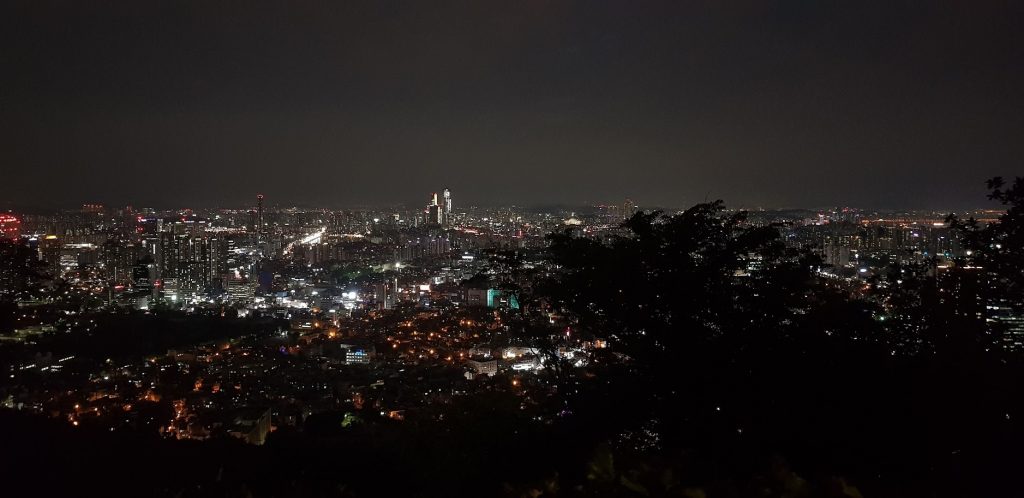 What's one thing people would be surprised to learn about you?
To everyone who knows me or follows my adventures, one thing you may know about me is I'm a total chatterbox. I run on verbal diarrhea and can go hours without pausing for any reason. My friends joke that if there's a wall in front of me, I might as well be a great white running forward against it (no offense to the species). Also, I love challenging myself.
For example, I ask myself every year what is one new thing that I can learn or something that I haven't done before (like going on my four-week trip around Asia). I don't know if people would be surprised to learn that I learned Korean for six months to go on a backpacking trip to South Korea a few years ago. This ended up being incredibly useful because everyone spoke Korean, so no one spoke English, which was something great for me and allowed me to improve my newly acquired skill further 😉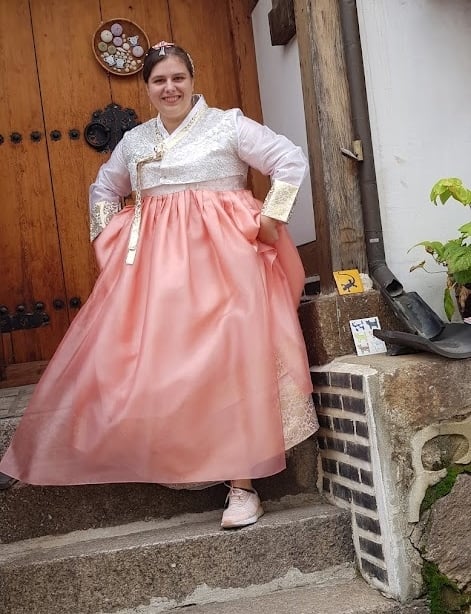 What aspect of your role do you enjoy the most?
That's an interesting question! Well, everything really. Suppose I had to pick one thing, though. It would be the fact that we are bridging the gap between different industries. Meaning that every day is a new challenge, a new conversation, and every week something completely new happens – and this keeps me going. So maybe, I would say the diversity in our field is always surprising. I have to discover new approaches, methods, and solutions in any task, which makes me feel happy.
I enjoy helping people and finding new solutions to various challenges. This is something that we experience daily in our sphere of work.
What helps you most in your work?
Contrary to popular belief (Yes, Valentin, I am looking at you), it is not the calculator. We can agree that the calculator is the second most helpful tool that most definitely helps daily. However, what helps me the most with my work is patience and the ability to focus on small details. Again, it is not the calculator 😁
One of the craziest things you have done so far?
It might be something that anyone else can do, but as a person who has mild acrophobia, the craziest thing I have done is riding on an open cable car in the mountains. Due to the pandemic, I could not travel to other countries in the past couple of years, so I traveled instead around my homeland (Bulgaria). That led to the opportunity or the not-so-good decision; I may say, to ride an open cable car. It is one of the scariest and craziest things I have done this year. Please don't make me remember that moment. It was a mistake, but I still feel proud of pushing myself and trying to conquer my fears.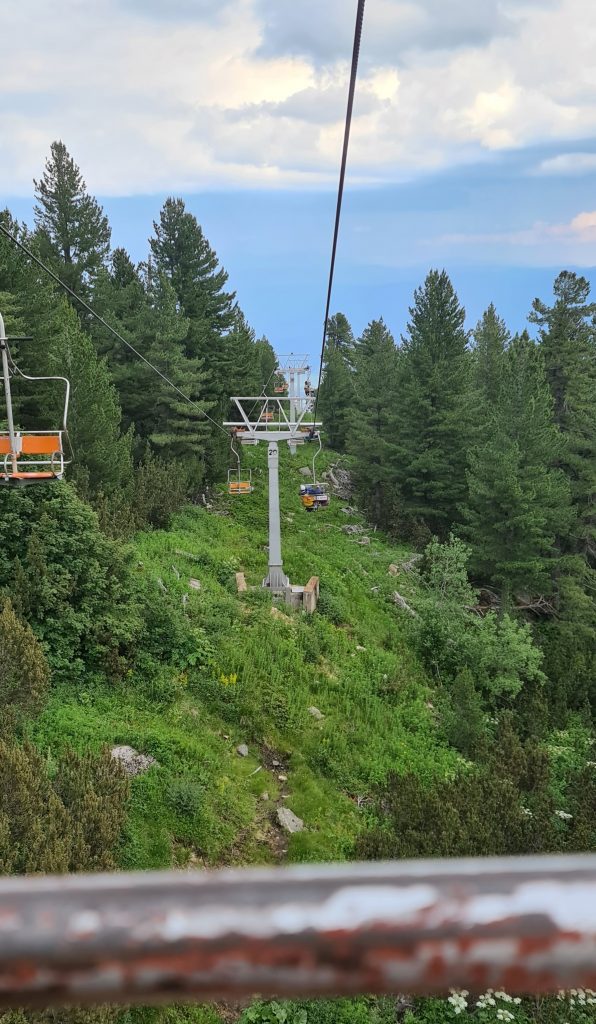 Final Thoughts
We applaud the determination and effort Anna demonstrated during those years! We all look forward to seeing all of the great things we know you will accomplish in the coming years! Be it learning a new language, a new skill, taking on a new adventure on your own. You can want to find out more about what it's like to be part of our team – visit our blog for more information about all the great people who work here!
We hope you enjoyed reading our interview with her as much as we did while doing it! If you are still reading this, you can also subscribe to our newsletter by clicking the button below, and never miss out on the latest updates and great deals, which we have plenty to share!
The latest tips and news from the industry straight to your inbox!
Join 30,000+ subscribers for exclusive access to our monthly newsletter with insider cloud, hosting and WordPress tips!