How to configure the Newsletter in ZeusCart
Updated on Mar 13, 2019
Zeuscart provides you with an easy-to-use interface to send promotion, marketing and mass mails to your subscribers and clients. In the next few lines of this tutorial we will show you how to fully manage this feature.
To access the Newsletter function of your Zeuscart, please login your store's Admin Dashboard and navigate to Coupons > News Letter > View .

Once you have accessed the Newsletter list you will be able to view previously sent Newsletters and of course to add a New Newsletter from the "Add" button located right at the top of the "Newsletter List".

Once you configure the "Newsletter Name" and " Newsletter Content" options you should simply click the "Save" button so your Newsletter can be saved.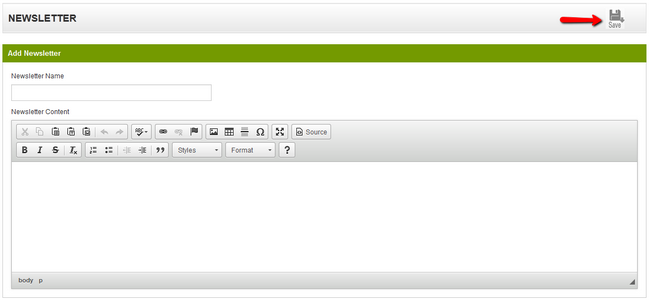 Once this has been done you will receive a message prompt saying: "Newsletter Giveaway Created successfully.". Now all of your clients that have subscribed to your newsletters will receive the email you have sent to them.
In order to manage the full list of all of your Newsletter subscribers please navigate to Coupons > News Letter > Subscribed Users.

Congratulations! You now know how to fully manage the Newsletter and the Subscribers for the same on your ZeusCart based Online Store!