How to upload files using FTP Voyager
Updated on Dec 10, 2015
In this tutorial, we will review the process of uploading files or folders to a remote server using FTP Voyager. We will also follow the steps for downloading of files and folders to your local computer from the remote server.
FTP Configuration
We are assuming that you have already downloaded and configured your FTP Voyager client and you are connected to your account and website on the server. If you did not, please follow our tutorial on How to configure FTP Voyager.
To upload files/folders to the remote server, you first need to select them. To select multiple items, you simply need to hold down the Ctrl button on your keyboard.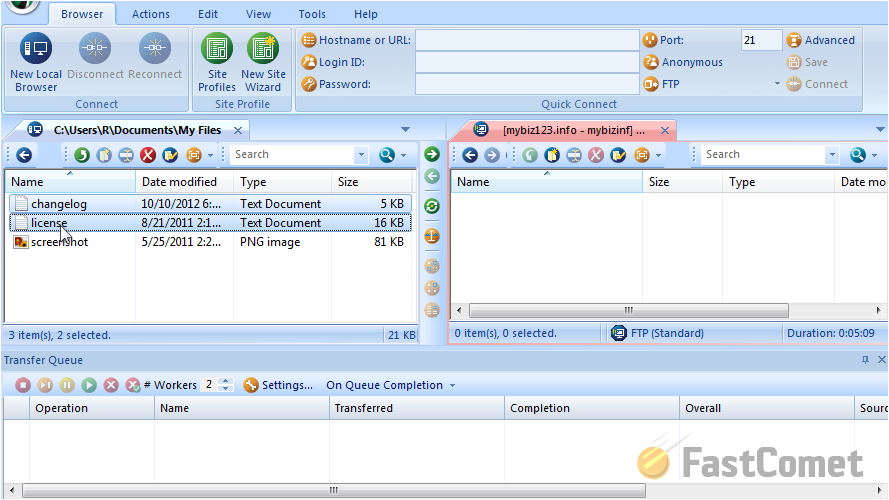 Click on the Upload button to initiate the process.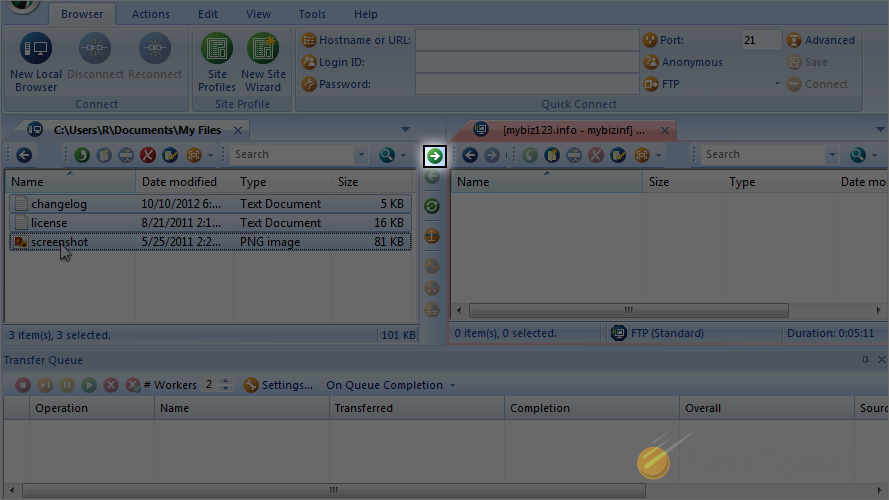 The process is completed successfully and the files/folders are uploaded to the server.
>Let us review how to download files to your local computer using FTP Voyager. If the file that you are about to download is already present on your local computer, you need to delete it first. Select the file and click on the Delete icon.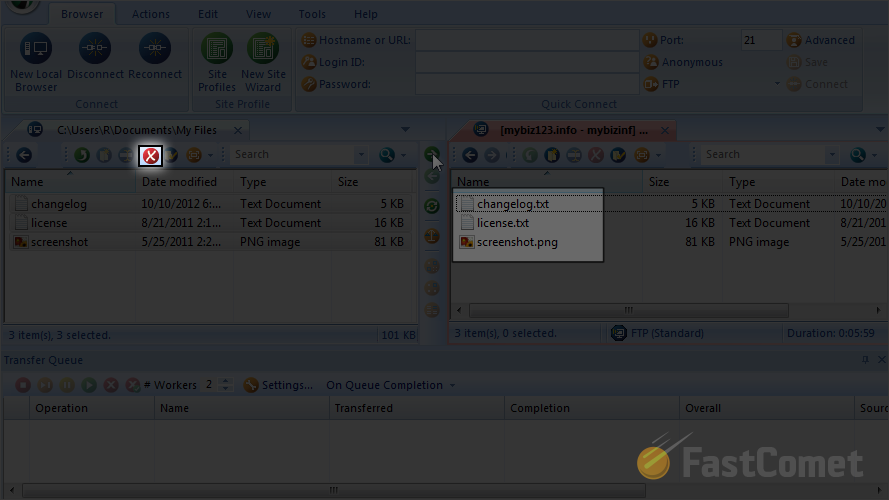 We can now safely proceed with the download of the file from the remote server. Select it first.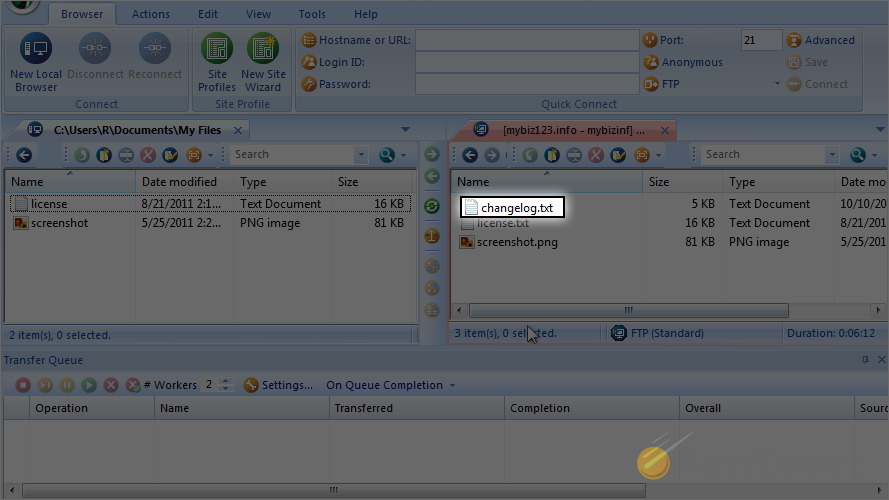 Click on the download icon to initiate the process.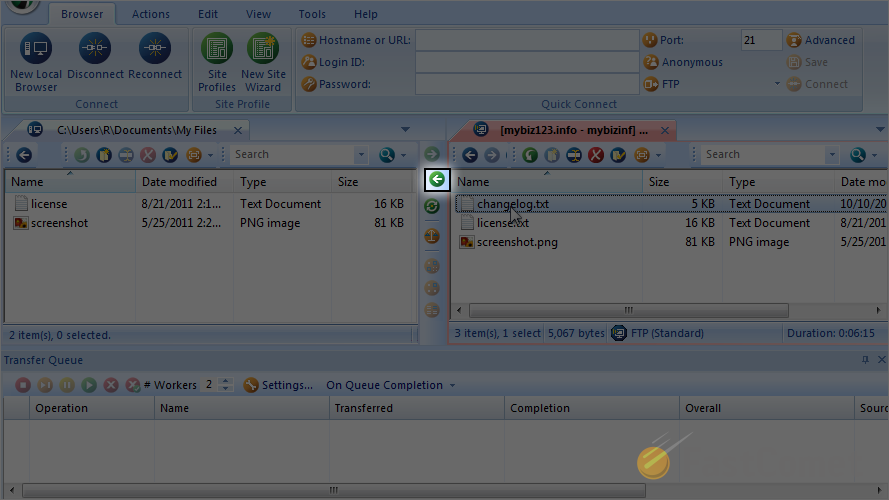 All done. The file is now downloaded to your local computer.