We will review the process of managing the files and folders of your account on the server, using CuteFTP client. We are assuming that you have already installed and configured it.
FTP Configuration
We are assuming that you have already downloaded and configured your CuteFTP client and you are connected to your account and website on the server. If you did not, please follow our tutorial on How to configure CuteFTP.
Step 1

Create a directory

To create a new folder on the server, you simply need to right-click in the remote-server window. Then select the New Folder option.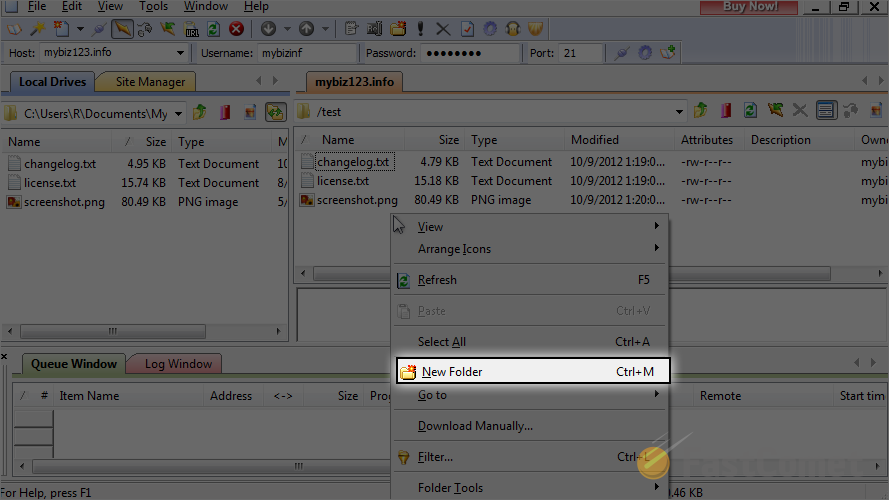 Enter the name that you wish to set for the new folder. When you are ready, simply click on the OK button to keep it.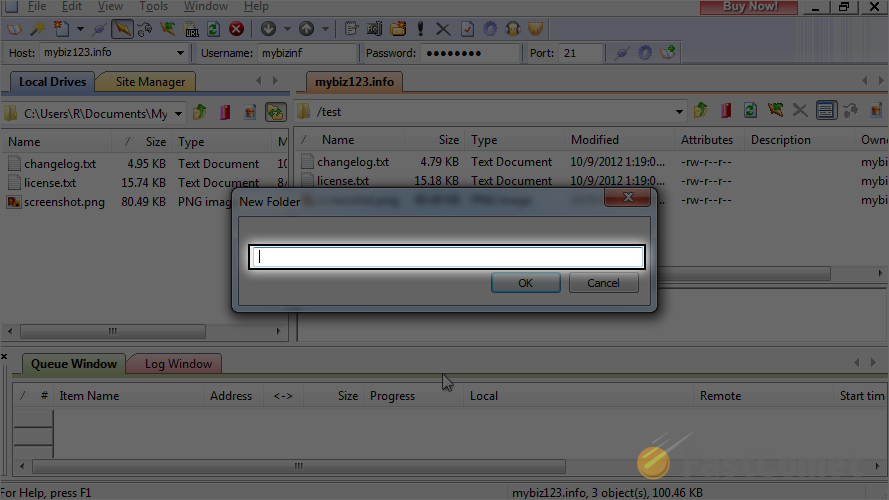 Step 2

Rename a directory

Sometimes, you may need to change the name of a particular directory on the server. To do so, simply right-click on the folder name.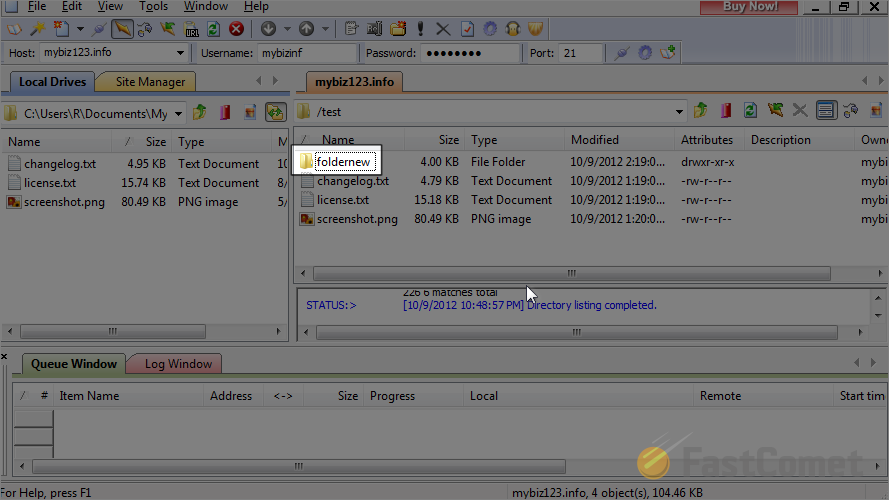 Select Rename from the available options.
Enter the new name of your directory. When you are ready, simply hit the Enter button on your keyboard.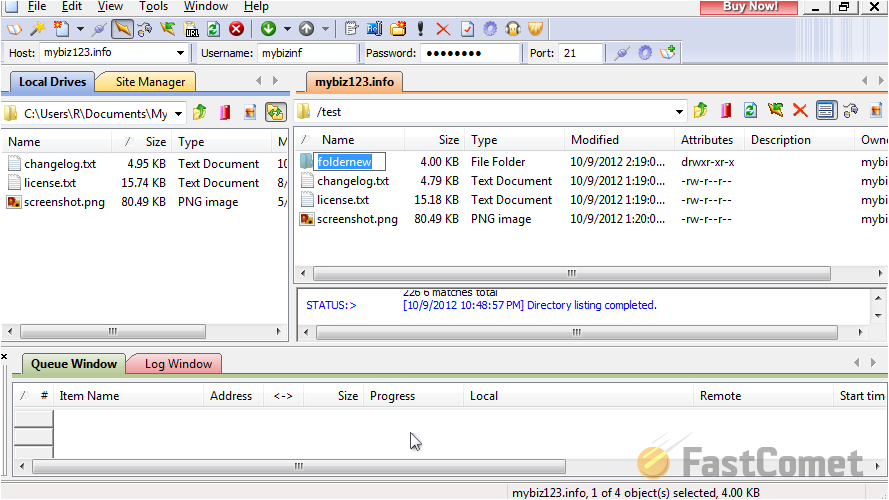 Step 3

Remove a directory

If you need to remove a directory that you do not need from the server, you need to first right-click on it and then choose the Delete option.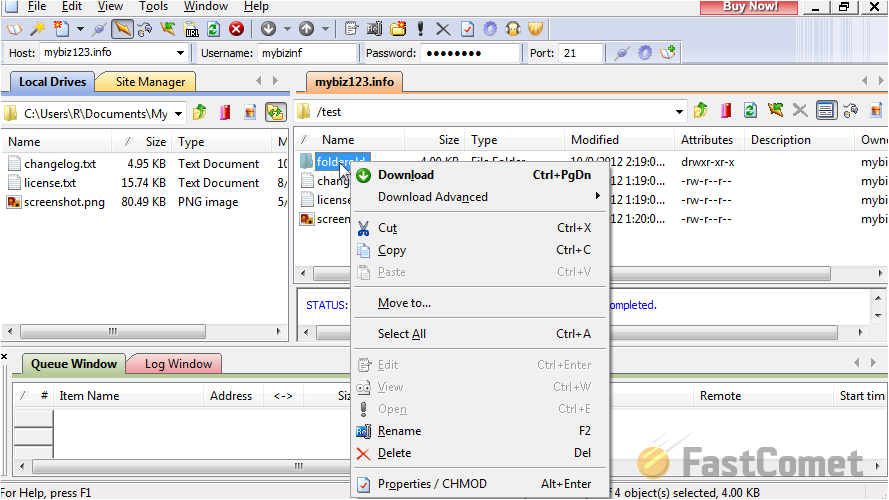 Step 4

Change permissions

Changing of permissions for files and folders is important. To do so, you need to right-click on the file/folder that you wish to change permissions for. Select the Properties/CHMOD option.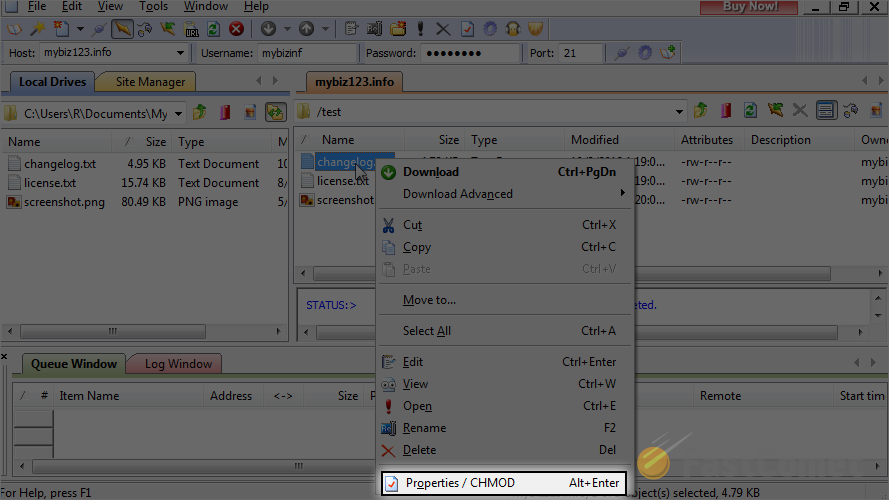 Select the permissions that you would like to apply for it. When you are ready, click on the OK button to save them.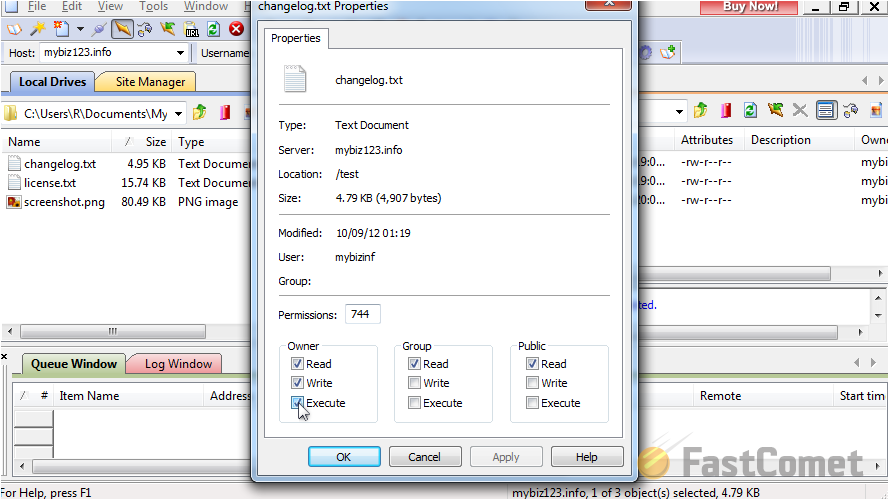 All done. The permissions have been changed successfully.