How to activate Cloudflare in cPanel
Updated on Mar 13, 2019
Warning!
The cPanel team has deprecated the Cloudflare plugin support from versions past 100.0. As such we have removed the plugin from all cPanels on our servers which makes the information in this particular tutorial no longer viable.
Cloudflare is fully integrated with the cPanel service you are provided with every hosting package you purchase from us. The activation Feature is presented as a separate icon in your cPanel service and in the next few lines of this tutorial we will show you how to use that Feature.
To use Cloudflare via cPanel, you will have to :
Find the Cloudflare cPanel Plugin
In order to access the Cloudflare cPanel Feature you will need to login into the cPanel service and look for the Cloudflare icon under the Software section.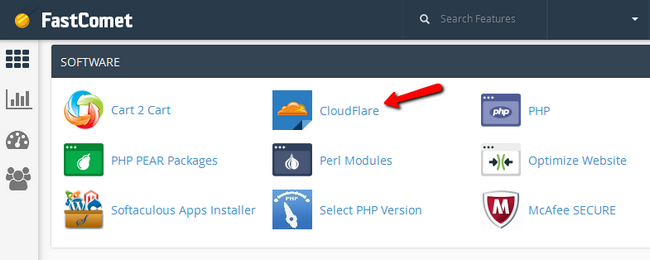 Once you click on the icon you will be redirected to the main page of the Feature where you will be able to sign up for it.
Sign Up for the Cloudflare Service
Click on the Sign up button, to start the registration process.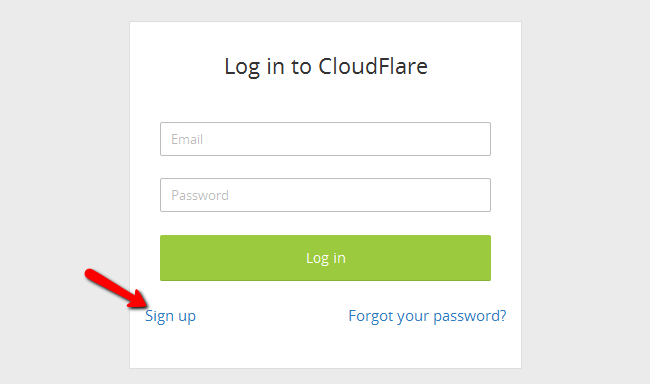 Next you will need to fill in your email and desired password and make sure that the checkbox for the Terms Of Service agreement is checked (only if you are agree with the Cloudflate Terms of Service of course). Press the "Sign Up for Cloudflare" button located at the bottom of the form.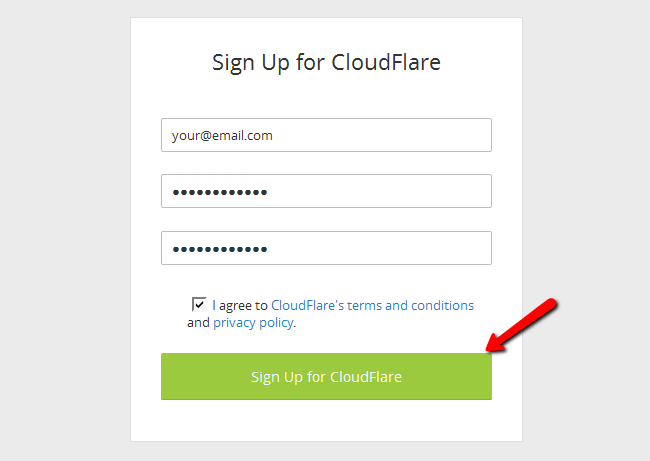 Next the Cloudflare cPanel Feature will connect to the Cloudflare client service and it will create for you an account so you can manage your domains even in their control panel and not only from your cPanel service.
Activate the Cloudflare Service
Now that you have signed up for the service you are able to see your domain name you are using listed in the form at the bottom of the interface that Feature is providing you with.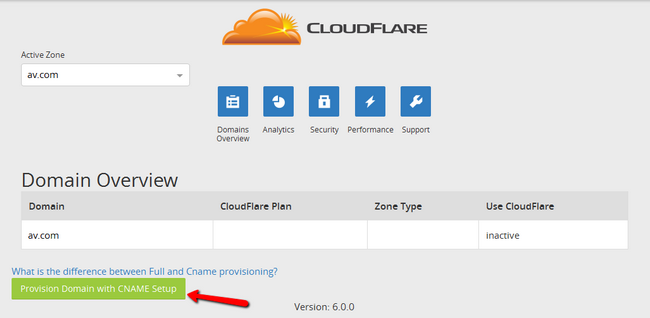 In order to activate the service for your domain name you will need to simply click on the green Provision Domain with CNAME Setup button.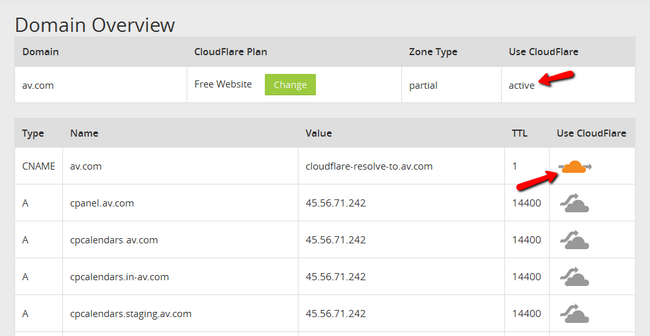 The orange cloud icons will indicate that your www subdomain is on the Cloudflare CDN now. Note that this does not mean your entire domain is on the CDN service instead only the www is currently configured with the Cloudflare service. You can activate Cloudflare on the rest of the parts of your domain, if needed by simply clicking the gray clouds corresponding to them.
That is all you will need in order to activate the Cloudflare service via the Cloudflare cPanel Feature we are providing to our customers!