What's New in WooCommerce 3.5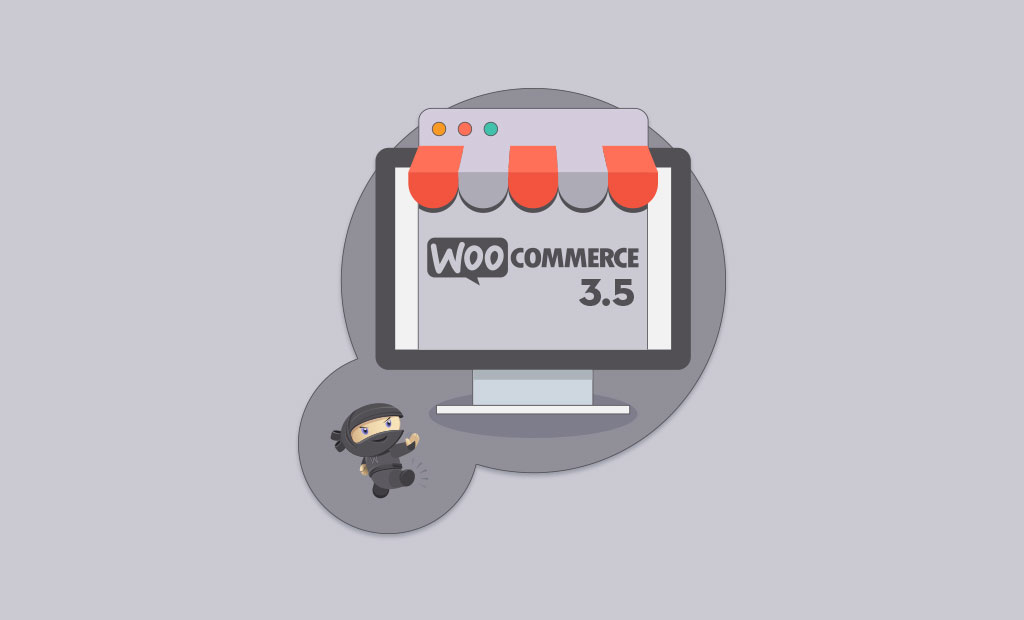 After the major WooCommerce update that we had a few months back, now it's time for something minor, yet, important. With its improved copy for transactional emails, new and stunning features for store owners, and new and enhanced features for store builders and developers, we are happy to introduce you to the WooCommerce 3.5 update. And in case you missed it, when WordPress 5.0 is released this month – it is of utmost importance for your site to be running WooCommerce 3.5.1+ to avoid breaking changes. Let's dive in!
After WooCommerce 3.0 launched back on April 4th, there has been a lot of work going around for the optimization and adding of new features and improvements for the next version of WooCommerce planned by its developers and the contributors. Shortly after, they began working on a new, minor version, the 3.5, and on September 12th, 2018, the WooCommerce 3.5 beta was here. The beta included internal testing, to ensure the performance and stability was on point, as well as testing some of the new features added.
New and improved endpoints to reach with the new RestAPI v3.
The release of WooCommerce's 3.5 version, introduces us to the latest version of the Rest API, This API has some new endpoints as well as features added to the already existing ones. These include:
A series of new reports endpoints to get total counts of orders, products, customers, coupons, and reviews.
Automatic total calculations when applying/removing coupons in the orders endpoint.
New data endpoints to fetch Continents, Countries, and Currencies.
Availability to sort items by price, popularity, and rating.
Refund line items through the API.
Query sort products by price, popularity, and rating.
Query sort products and variations with Stock_status
Ability to batch update settings.
This minor WooCommerce update, does not only benefit from the new Rest API V3, but it also allows the user to take advantage of it's
Improved Transactional Emails.
The transactional emails are a type of automated email, which are between the sender and recipient. They differ from other types of emails, for example, promotional emails. Unlike the promotional emails, the transaction emails are triggered by interactions, events or preferences within a running service. Unlike promotional emails which are bulk distributions of the same marketing message to many recipients simultaneously, transactional emails are personalized and typically sent to individuals one at a time.
The update improves the wording of the Woocommerce's transactional emails, making them less robotic, and providing a better experience for the customer. It reduces the need for custom email template and provides better overall quality. According to the developers, new email features will be added in the next WooCommerce update, sometime in 2019.
Along with its standard features, update also added some new features for shop owners.
Improved accessibility to the payment method settings page
Exporting products by category via the CSV Exporter
Setting a low-stock threshold for individual products.
New changes have been announced for the developer's side of WooCommerce 3.5 as well. On top of a large number of fixes and minor tweaks, these changes will spark the interest of the developers, who are building customer stores or just developing on top of WooCommerce.
Support for the WooCommerce Admin feature plugin. There has been a lot of work, put in optimizing the WooCommerce admin panel experience. For the curious, wc-admin has been built using the new WordPress Core React components that were built as part of the Gutenberg project. Following the lead of Gutenberg, wc-admin aims to bring modern JavaScript patterns to WooCommerce in the same manner that Gutenberg has done for WordPress core.
Support for the Custom Product Tables features plugin. This is being worked on for the custom database tables, to store product data and improve the stability and performance of WooCommerce 3.5.
The Action Scheduler library used by the WooCommerce Subscriptions plugin and other WooCommerce plugins is now included in WooCommerce core. It provides a robust, scalable background processing solution for developers. In 3.5 webhooks are delivered using this library.
Many new filters and actions to increase the customizability of WooCommerce.
These are just a few of the changes and improvements that have hit the platform, with many more to come in the future, according to the community and the lead development squad. New and improved features for WooCommerce are and will be always welcome, to ensure better performance, quality of life and user-friendly environment for both customer and developer. We will certainly stay tuned and keep you updated, for future and upcoming changes. And remember, always keep a backup handy!