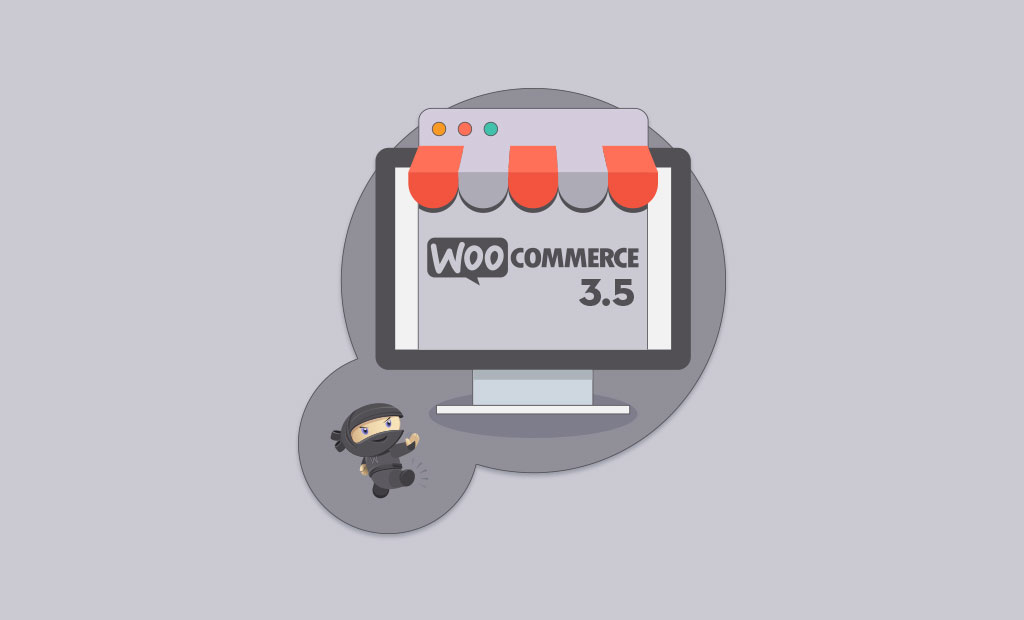 WooCommerce 3.5 – What's New
WooCommerce already powers more than 25% of the online stores worldwide. When we consider that it started as a plugin back in 2011, this is a number that shows an amazing achievement from WooCommerce. Perhaps one of the many reasons for its success is the release of updates on a regular basis. Those updates constantly add to the stability in the performance of this dominating e-commerce platform. So, let's go over WooCommerce 3.5 – its last update, and what more it brings to the table.
After the major WooCommerce update that we had a few months back, now it's time for something minor, yet, important. With its new and improved features for all store owners, better copy for all transactional emails, and enhanced capabilities for all developers and store builders, we are more than happy to present to you WooCommerce 3.5. In case you somehow missed it, when the 5.0 version of WordPress gets released this month it will be absolutely necessary for your website to have WooCommerce 3.5.1+, in order to avoid changes that would affect the performance of your site.
After WooCommerce 3.0 launched back on April 4th, there has been a lot of work going around, mainly to optimize and improve the plugin for its next version. Shortly after, WooCommerce developers and contributors started working on the new, minor version – 3.5. It was on September 12th that the 3.5 beta version of WooCommerce was launched. It included internal testing in order to ensure that the level performance and stability were as planned. Additionally, people were able to test the new features which were added.
Improved Endpoints to be Reached via RestAPI v3
WooCommerce 3.5 comes with the latest version of RestAPI, which also went through some improvement. Some of the new features are:
Automated calculations when applying or removing vouchers in an order's endpoint;
More report endpoints in order to get the total count of customers, orders and products;
The capability to assort update settings;
Improved data endpoints for fetching currencies, countries, and continents;
The ability to solve items by rating, popularity, or price;
The capability to refund some line items via the API;
Sorting products or variations with "Stock_status.
Get Better Notifications with Improved Transactional E-Mailing
This might be a minor WooCommerce update, but it benefits greatly from the new RestAPI. Additionally, it allows all users to take advantage of the new and improved transactional emails. Transactional emails are the emails you get automatically after certain actions, preferences, or events within a service. Transactional emails are basically automated important notifications. They differ from promotional emails, which are sent as bulk to many recipients. Transactional emails are personalized which means they are usually sent one at a time.
WooCommerce 3.5 improves the wording in transactional emails by making them a lot less robotic, thus providing a more pleasant experience for all customers. Additionally, the need for custom emails is reduced, and the overall quality is increased. Developers also say that more email features will be added in the next update, which would be in 2019.
And now, for the Shop Owners
Along with the standard features, WooCommerce 3.5 also adds some additions for the shop owners:
Improved access to the "payment method" page;
The ability to export products by category, using the CSV Exporter;
A low-stock threshold for single products.
Are you a Developer? Here's Something for You
Of course, there are chances for the developers as well. These changes have the purpose to spark the interest of newbies and experts. The changes are for the ones that are building stores or those who simply add to the WooCommerce experience. Those additions include:
Support for the Admin feature plugin. A lot of work has been put in order for the WooCommerce admin panel to be improved and optimized. For those that are not aware, wc-admin was built with the use of the new WordPress Core React components, which were developed as parts of the Gutenberg project. Following the example of Gutenberg, wc-admin aims for modern JavaScript patterns in WooCommerce in the same way that Gutenberg did with WordPress;
Custom Product Tables support. The goal here is to store more product data and improve the overall stability of WooCommerce 3.5;
The Action Scheduler library is now included in the WooCommerce core. It provides a scalable processing solution for all developers. Webhooks are being delivered via this library in 3.5;
Much more additional actions and filters in order for the customization options of WooCommerce to be gradually increased.
These are the main improvements that are considered important. Keep in mind that given WooCommerce's history, we should expect even more pleasant surprises in the future. They will always be welcomed – everyone likes improvement. It's crystal clear why there are so many merchants who prefer WooCommerce for their online stores. WooCommerce offers much-needed features at a great price, while also integrating into a platform that the majority of people already use.
We will certainly stay tuned and keep you updated, for future and upcoming changes. And remember, always keep a backup handy!
The latest tips and news from the industry straight to your inbox!
Join 30,000+ subscribers for exclusive access to our monthly newsletter with insider cloud, hosting and WordPress tips!