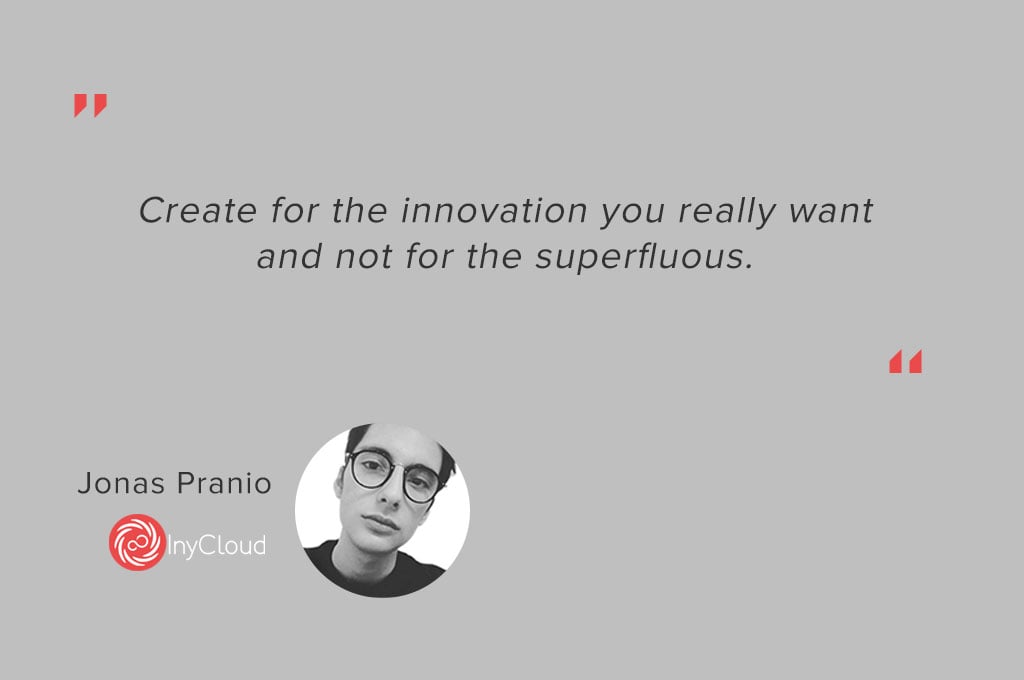 Spotlight: Jonas Pranio on Cloud Storage Services and Being a Successful Young Entrepreneur
Rarely, we have the opportunity of talking to a client who is very self-aware and despite his young age has managed to develop a complex business plan and put it into effect within a few months of its inception. Today, we are going to discuss cloud storage services, policies, and measures as well as website building and quality of service.
FastComet: Bonjour, Jonas, please introduce yourself to our readers and tell us more about your occupation?
Jonas Pranio: Hello, FastComet community. I'm Jonas Pranio, I'm sixteen years old and currently living in France. I manage two popular websites: inyCloud & Acrodevice. In this spotlight, I will present your inyCloud.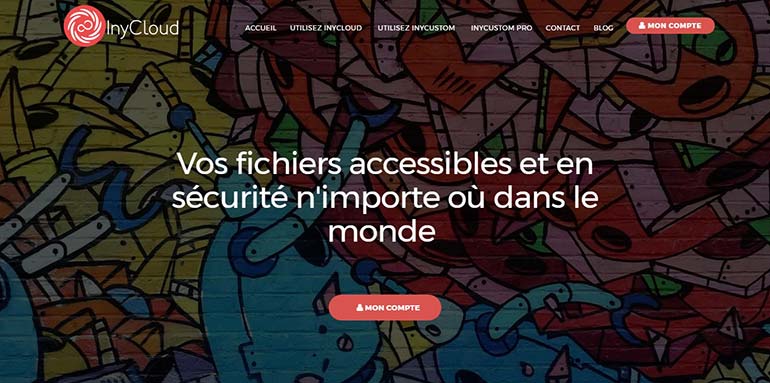 FastComet: How did you decide to enter the cloud storage industry?
Jonas Pranio: The cloud storage services available in the industry like Google Drive and Dropbox didn't meet my expectations even though there are good enough for many other people. I wanted to create a Cloud service that offers a lot of free of charge storage while still making a profit. inyCloud has a responsive and beautiful interface which is very easy to use and very fluid. It also gives the freedom to create and innovate. So my pillar for inyCloud is:
"Create for the innovation you really want and not for the superfluous."
FastComet: Your website is very professionally made. How much development time did it take to create it?
Jonas Pranio: The main website (the public interface) took me around two weeks to create (images, texts etc). The website wasn't always like that. In fact, it changed it two times before I stopped on the current design. However, the user interface which is the most important part, took me around five or six months to do it. Yes, it's a very long time, but I wanted to create an interface as perfect as possible. There are more than 9,000 files for the interface (the drag & drop, the files activity or the options for creating folders, previewing files etc).
FastComet: We see you take pride in providing secure user experience, can you tell us more about the measures you undertook in order to keep your users' data safe?
Jonas Pranio: My users' files safety is the most important thing for me. To make inyCloud secured, I have tried, with my team, to fix every security breaches thanks to the websites Detectify, TinfoilSecurity and many other similar services. I also use an SSL certificate signed by GlobalSign for encrypting all of the pages for public and professional users (inyFreedom & inyPro). I have official partners who never stop looking over the security, the users' activities, and who are ready to blocks any attempts for malicious attacks. A few months ago, a hacker tried to attack inyCloud, but the highest security measure in the hierarchy blocked the attack and all of his IPs. So Yes, security is very important to me and my team. We do our best to respect and implement the existing global security policy. inyCloud is officially registered in CNIL which is the "Commission nationale de l'informatique et des libertés" (National Information and liberties Commission). CNIL is the equivalent of the United States' Safe Harbor and has been created to enforce existing data privacy laws.
FastComet: You share the same "renew at the price you signed" policy we have. What made you choose this path of action?
Jonas Pranio: I use the same policy because I want customers to be satisfied and long term relations with them are more important to me than a fast profit. So I fixed the price and users will always pay the same amount every month. That way they won't have any unwanted surprise in that regard. If I chose FastComet for my business, it is because you share the same vision of customer's relations and industries.

FastComet: Tell us more about your product plans?
Jonas Pranio: We offer three different plans. inyBasic – free plan with 25Gb of storage (soon to be 30Gb), inyPro – 2Tb of storage at 8.99€/month (soon to be reduced to 4,99€ (5,6$)) and inyNext at 25€/month for 20Tb (soon to be reduced to 17.99€ (20.4$)). On this page, you can view the nine principal options of the services.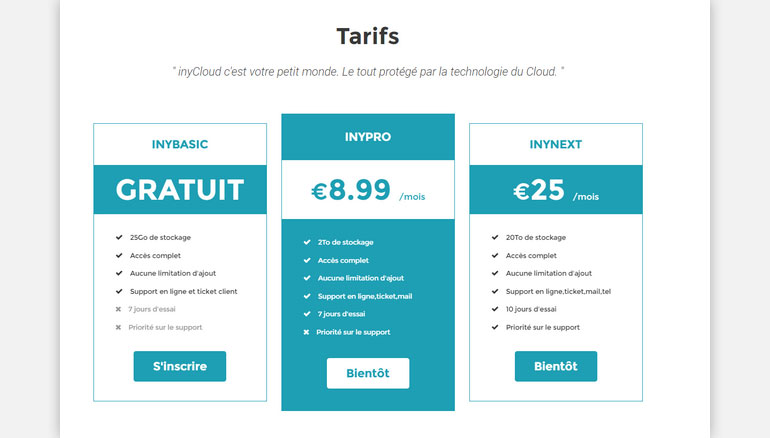 FastComet: How many people are on your team and what brought you together?
Jonas Pranio: Actually, they are three people in my Team. I am the Founder, Support Manager, Web Designer, and CEO); Caroline Sacco is a Specialized Translator in English, Italian and Proofreader and finally Tristan Finet – our Financial Responsible & Beta Tester. What brought us together is the fact that we are a family.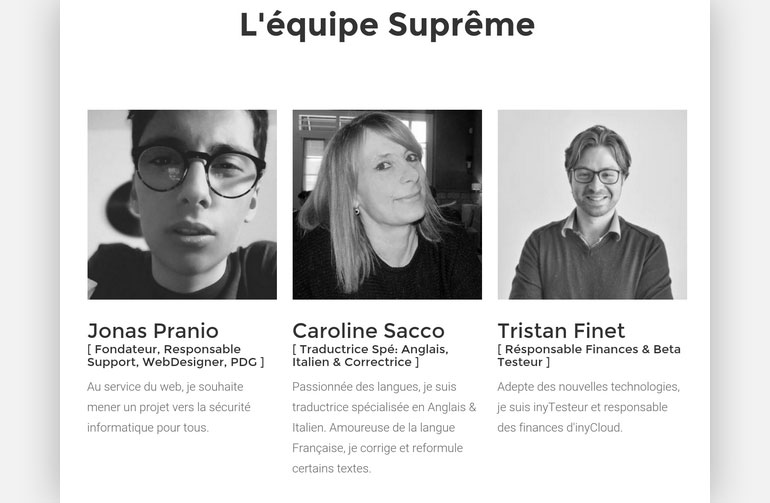 FastComet: As your website is currently in French we had to ask this one. Are you planning or adding more language options and make it easier for users that do not speak the language to get your service?
Jonas Pranio: Yes, of course. This is a project in development. Caroline Sacco and I are translating the website and the interface in English and Italian. This feature will be available within a couple of months.
FastComet: Did you take advantage of our support and what is your opinion on the quality of service provided?
Jonas Pranio: Yes, I took advantage of your support and I must say, it is the perfect one. It is very fast, servers reliability is incredible and dedicated servers are set up and configured very quickly. Honestly, you are particularly good for small and big websites!
FastComet: Thank you very much for this interview and the kind words, Jonas! Lastly, can you share with our readers your plans for the future? What is the next big initiative you're going to undertake?
Jonas Pranio: Thank you for granting me the opportunity for doing this interview. The next big initiatives are to create an app for Android & iOS, create a desktop app for the PC & Mac and also a plugin for WordPress.
Share Your Story With FastComet
A big thank you to Jonas for sharing his story. If you would like to tell the story behind your project and how FastComet made it possible, please let us know. Your success is what matters most to us.
The latest tips and news from the industry straight to your inbox!
Join 30,000+ subscribers for exclusive access to our monthly newsletter with insider cloud, hosting and WordPress tips!