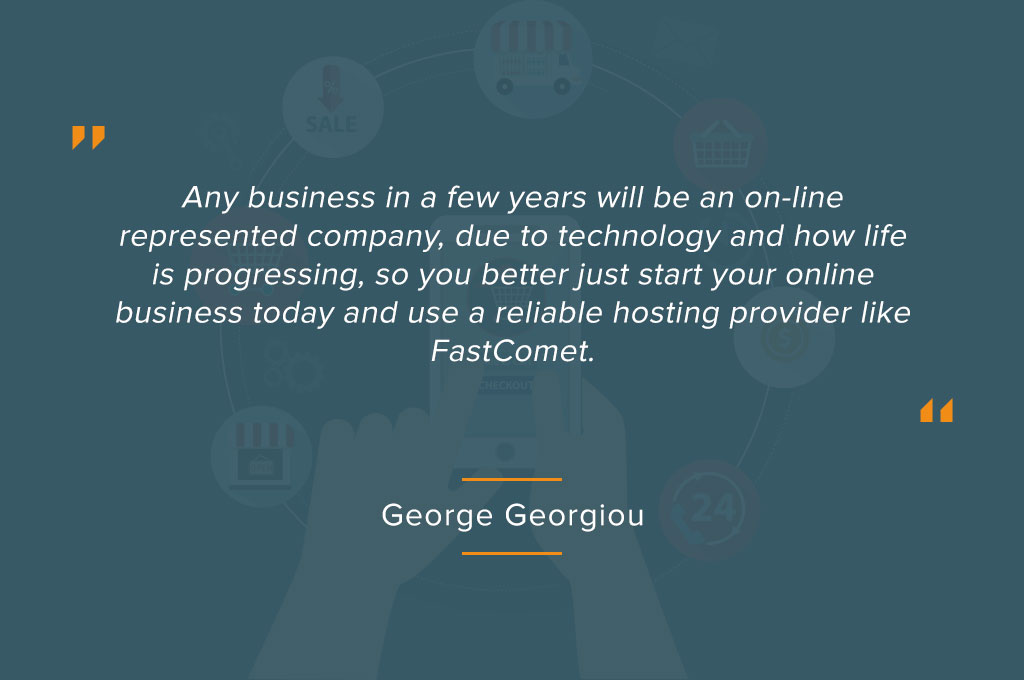 Spotlight: George Georgiou and the Useful Everyday Life Products he Provides
The e-Commerce industry is growing very fast and that comes as a no surprise when you look at how our needs and consumption rates have been steadily increasing yearly. Today, George Georgiou will share with us his experience with e-Commerce and provide some details regarding his online store.
The Interview with George Georgiou
FastComet: Introduce yourself and tell us more about your line of work?
George Georgiou: I live in Cyprus and I am an information and Technology engineer with my passion for technology and gadgets. I operate in the Information Technology field since 2011
FastComet: You have more than one website hosted with us but let us focus on buynowcy.com. Tell us what is the story behind it?
George Georgiou: Living here in Cyprus, I realized that people need to buy goods with the best possible quality for a good price, so after a lot of thought and many plans I created an e-commerce platform. With just a few clicks you can buy goods and have it delivered the next day in Cyprus. We also ship worldwide of course.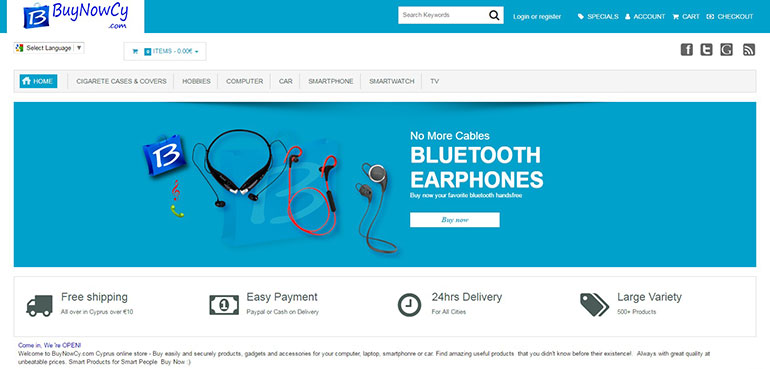 FastComet: We saw that you offer MP3 transmitter products. Can you tell us more about them?
George Georgiou: A lot of cars, don't have the ability to play music from a USB flash drive, memory card, or a phone, so I wanted to offer my clients a smart solution that will make their life a little bit easier. We offer multiple models of MP3 FM transmitters supporting playing music from car audio speakers, Bluetooth functionality and so on.
FastComet: How important is your user's sensitive data safe and what measures have you taken to protect it?
George Georgiou: The most important part of my store, besides the client satisfaction of course our users' data safety. The site is encrypted with an SSL certificate and should be accessed via HTTPS, so clients can feel safe while shopping.
FastComet: Do you plan on supplying more "USB Minion Mania" like products in the future?
George Georgiou: We have an extra category of USB drives called Minion Mania. The beloved minion characters from the Despicable Me movie with the functionality of a flash drive. They are very cute, unique and useful USB flash drives and also a great idea for a present. We will bring more types and shapes of USB such as USB cars, USBs made from wood and luxury bracelets USBs
FastComet: Can your customers be sure that products will be always in stock and available for them?
George Georgiou: Bunowcy.com offers more than 500+ products that you can buy online. We update our stock weekly with new products and make sure we have all of our items in stock and ready to be shipped.

FastComet: What application you used to build your store and what advantages did you get from it?
George Georgiou: I used AbanteCart e-commerce platform. The core version of it is upgraded frequently with new features, it is also very responsive so you will have an easy and pleasant shopping experience from any device whether it is a mobile, tablet or personal computer.
FastComet: Was there a need for our Technical Support Team to step in and help you with something?
George Georgiou: Yes I needed extensive technical support from you a couple of times and you were always there for me. You did a great job transferring my domain from my previous hosting provider without losing any issues
FastComet: What do you think about the reliability and speed of the hosting we provide?
George Georgiou: Honestly, you offer the best reliability and speed I have tried so far.
FastComet: Do you want to share anything else with our audience?
George Georgiou: Any business in a few years will be an on-line represented company, due to technology and how life is progressing, so you better just start your online business today and use a reliable hosting provider like FastComet.
Share Your Story with FastComet
We want to thank George, for sharing his e-commerce success story. If you would like to tell the story behind your project and how FastComet made it possible, please let us know. Your success is what matters most to us.
The latest tips and news from the industry straight to your inbox!
Join 30,000+ subscribers for exclusive access to our monthly newsletter with insider cloud, hosting and WordPress tips!