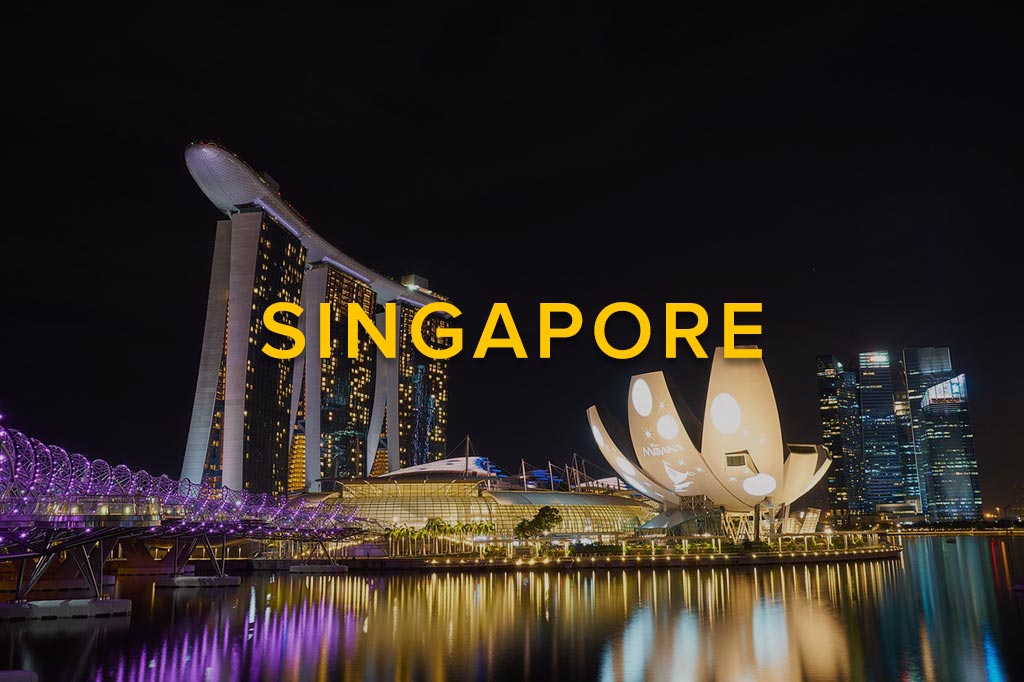 New Shared Hosting Plans Available in Singapore, SG
It is our pleasure to announce that FastComet now offers Shared Hosting plans in Singapore, SG. Since day one, our main goal is to offer hosting services to a wide range of clients around the world. The new location of our hosting infrastructure is an excellent opportunity for Southeast Asia, Australia, India, and nearby areas.
Singapore Shared Hosting for New Clients
When you sign up for your hosting plan, you get the option to choose the datacenter you want to use for it. We currently offer Shared Hosting plans in Chicago (US), London (UK) and our new location – Singapore (SG). You simply need to select the datacenter that you wish to use for your project in the Configuration Options section.
Singapore Shared Hosting for Existing Clients
If you are an existing client of FastComet, you can easily request a migration to our Singapore, SG infrastructure by submitting a new ticket to our technical support team. Your account will be transferred to the new data center in full, including all of the available data on it.
The migration is completely free of charge to all existing FastComet clients. You will also enjoy the same amount of features as before, the same level of support and even better performance due to the new location of your account.
Performance Tests and Features
The servers for our Singapore infrastructure are E5-2680 v2 with at least 16GB of RAM per node on SSD-only storage. You can expect nothing but good performance for your project, considering the amount of caching and security features that we equip for our production environment.
We have performed multiple tests and the average loading time of a WordPress website with Theme Unit Test data is great. You can see what the Sucuri Performance test has to say.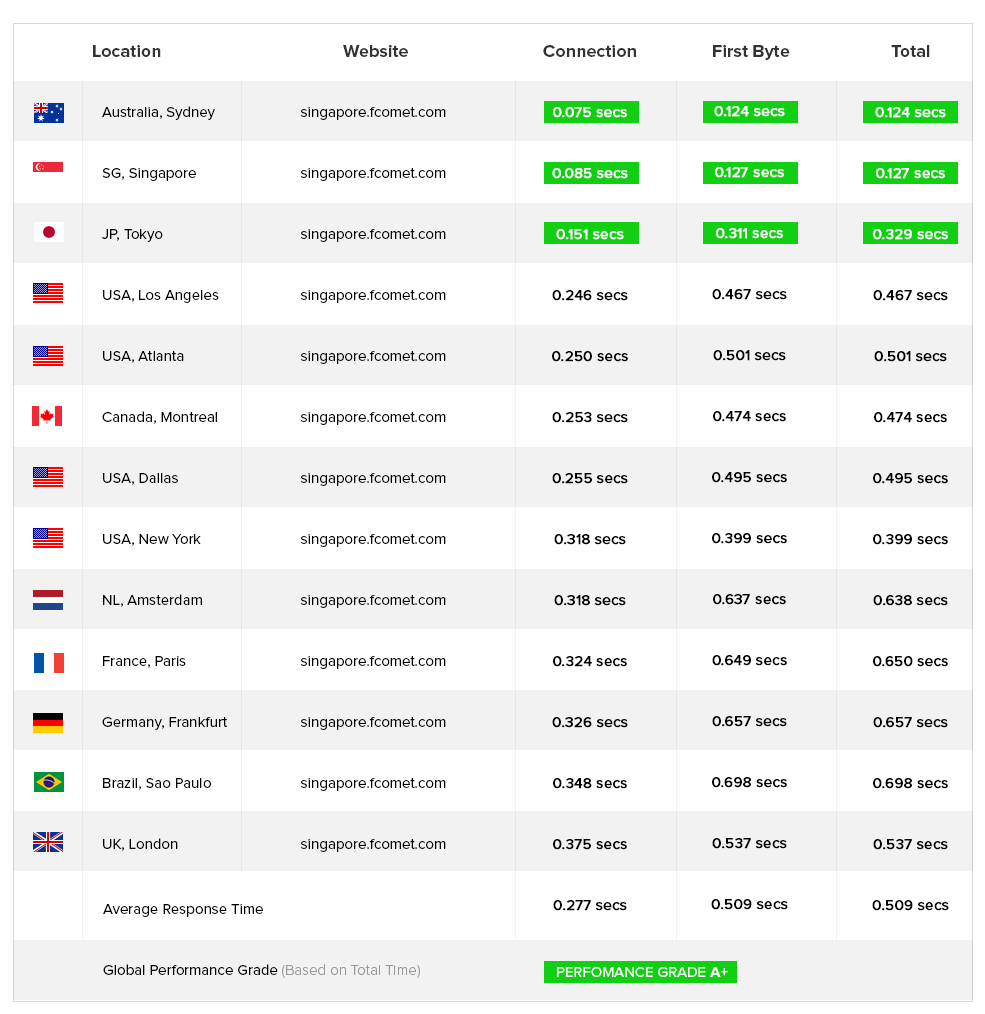 Also, you can test yourself, by downloading a 10MB Test File, based on our Singapore infrastructure.
Conclusion
You can now enjoy FastComet services in our new Singapore shared hosting infrastructure. It is an excellent opportunity for clients located in Southeast Asia, Australia, India, and nearby areas. All hosting plans are equipped with the same amount of features, performance boosts and security layers for your project. Leave a comment below and let us know what you think!
The latest tips and news from the industry straight to your inbox!
Join 30,000+ subscribers for exclusive access to our monthly newsletter with insider cloud, hosting and WordPress tips!