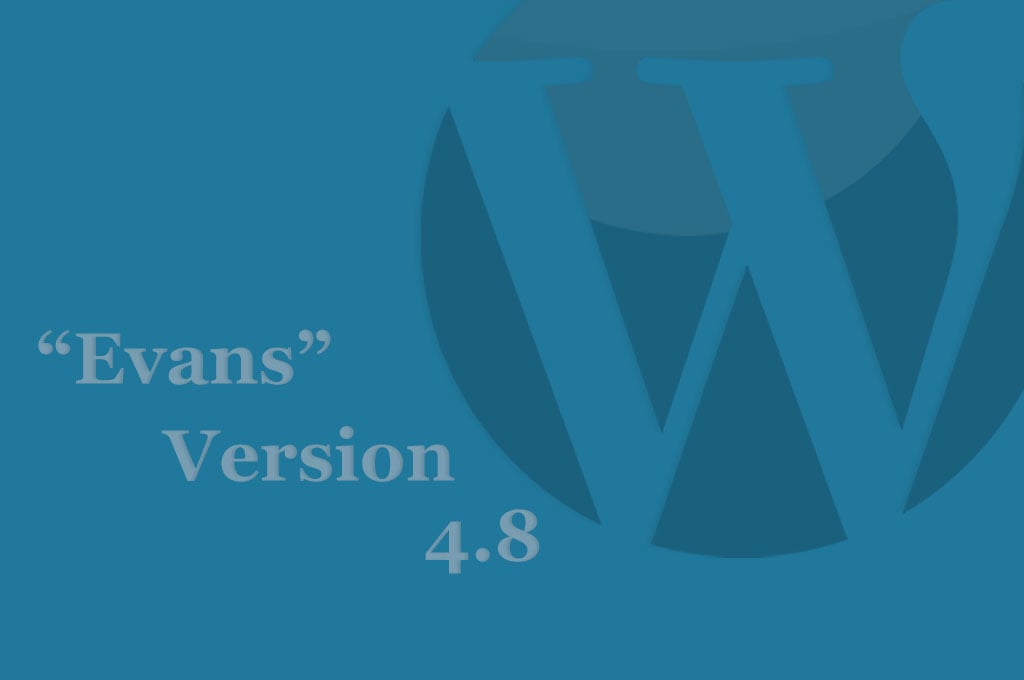 New WordPress 4.8 – Built with You in Mind
Woohoo! The wait is over. Happy WordPress update day! Version 4.8 dubbed "Evans" after the famous jazz pianist and composer William John "Bill" Evans arrived yesterday. This is the first major WordPress release of 2017. WordPress 4.8 was built with the user in mind – its newest features intend to let you express yourself and represent your brand even better than before: link improvements, three new media widgets covering images, audio, and video, an updated text widget that supports visual editing, and an upgraded news section in your dashboard which brings in nearby and upcoming WordPress events. Let's take a look at what's new:
Widget Updates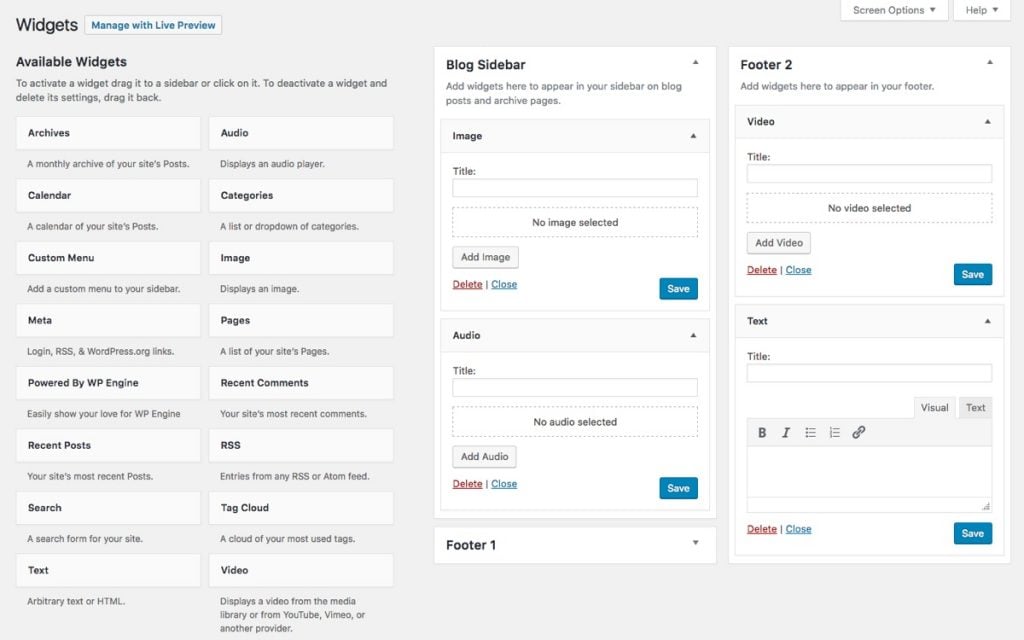 Visual Editor in The Text Widget (TinyMCE)
By default, WordPress came with a plain text widget. This widget contained a simple text box where you can add text and HTML code. Beginners who are not familiar with HTML were unable to add links or use basic formatting in the text widget. This changes in WordPress 4.8. The new text widget comes with a simple visual and text editor. Similar to the one you see on the post edit screen. This will allow beginner users to easily add links, create lists, or make text bold/italic without writing any HTML code.
Up until now, if you wanted to display an image in WordPress sidebar, you needed to write HTML or use a plugin. WordPress 4.8 introduces an image widget which allows users to easily add images into the sidebar. You will be able to upload an image right from the widget or select any image from the WordPress media library.
Clicking on the select image will open the WordPress media uploader popup where users can upload or select an image. After inserting the image, users will be able to see a preview of the image in the widget area.
Similar to the image widget, WordPress 4.8 also introduces the Video widget. You can now add any video from the Media Library to a sidebar or display any video from YouTube, Vimeo, or any other oEmbed provider. Add the URL of the video you want to embed and then click on the 'Add to widget' button. The media uploader popup will disappear, and you will see a thumbnail preview of your video inside the widget.
Note: we recommend that you should not upload videos directly to your WordPress site. Instead, you should use a video hosting provider like YouTube or Vimeo. Simply click on the 'Select Video' button in the widget, and then click on 'Insert from URL' link.
If you're a podcaster, musician, or just want to add audio to your site, this is now possible with this release. All you have to do upload the audio file to your Media Library, go to the widget settings, select your file, and you're ready for listeners. Adding a widget with your audio file has never been easier. This would be an easy way to add a more personal welcome message, too!
Link Boundaries
Users will appreciate the clear link boundaries making it easier to edit links in your post content. No need to manually select the text that's part of your link – just click once and the whole link will be selected for editing.

Containing new link boundaries, it's now way easier to select text to link it. This new user-friendly feature aims to end any frustration you might have when hyperlinking text.
WordPress News and Events Dashboard Widget
With WordCamps, Meetups, and other events occurring in more than 400 cities across the globe, you can now keep in the know with WordPress' new event dashboard display. For those who want to improve their WordPress skills, the Events and News dashboard widget now draws your attention to events nearby you. All upcoming WordCamps and official WordPress Meetups are now right there when you log in to your dashboard. This widget will replace the older WordPress news widget which only showed WordPress news.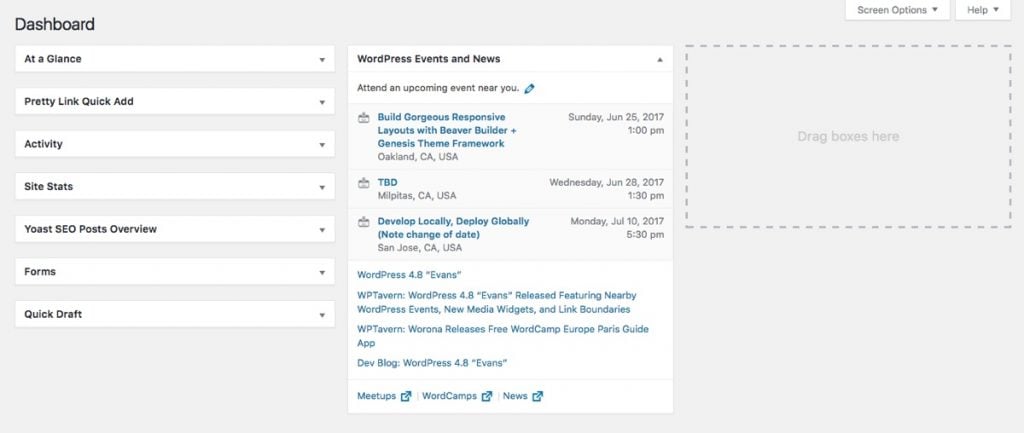 If you have multiple users on your website, then the widget will show them events based on their location. It will automatically try to detect a user's location by sending their timezone, locale, and IP address to api.wordpress.org. Users can also edit the location to manually enter their location or view events from any other location.
Even More Developer Happiness
A number of new developer features have been added to WordPress 4.8, including
More accessible admin panel headings
Removal of core support for WMV and WMA files
Multisite updates
Text-editor JavaScript API
Media widgets API
Customizer width variable
You can read more about these release features in WordPress.org's official release documentation.
We hope you've enjoyed reading about WordPress 4.8 release and, just like us, are anxiously awaiting to give the new WordPress a go. When you're ready to give it a try, make sure your backups are in place, usable and ready to be restored in case of emergency, and then grab the update from your WordPress Dashboard.
The latest tips and news from the industry straight to your inbox!
Join 30,000+ subscribers for exclusive access to our monthly newsletter with insider cloud, hosting and WordPress tips!