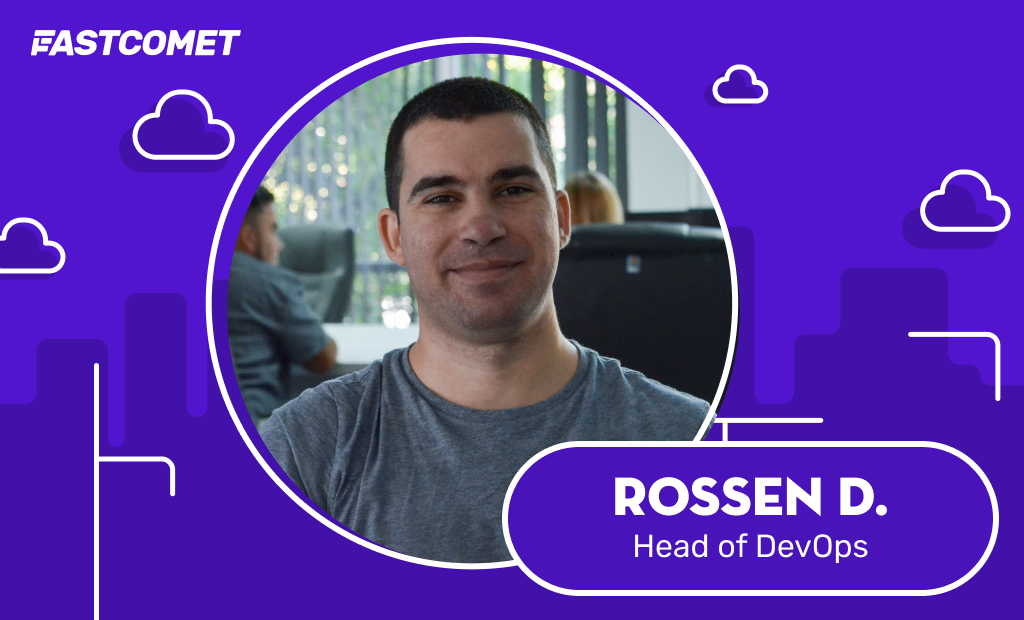 Employee Spotlight: Rossen—The Code Master
September is already knocking on our doors. Time flies, doesn't it?—it feels like yesterday when we popped champagne for the start of 2022. Now, two seasons have already passed, and the third one is coming to its end. September days have the warmth of summer during their shorter hours but a foreboding breath of fall throughout their lengthening evenings. Such diversity can be seen everywhere in nature. Still, we have already proven that the FastComet team has plenty of colors as well. In this employee spotlight, we will introduce one of our multi-talented and quite interesting team members. His name is Rossen, and he is our Head of DevOps. Let's Enter his Matrix for a while, shall we?
Hi! Could you introduce yourself briefly and explain why you chose to join the FastComet team?
Hi, my name is Rossen, but everyone calls me Rocco. I joined FastComet during the second half of 2016 as a software developer. The choice to join the company for its excellent work environment and friendly team. I think it's crucial to be surrounded by like-minded people, and I always look for that when choosing where to spend ⅓ of every day in my life. For me, when it comes to work, having a good time while socializing with colleagues is just as important as getting appropriately rewarded for the job you've done.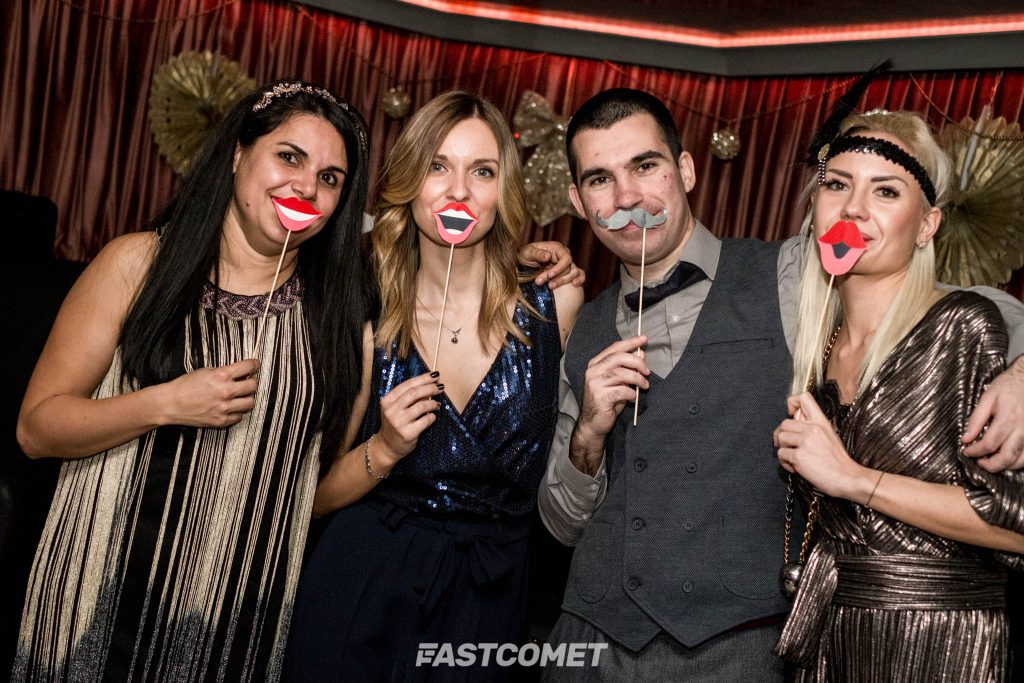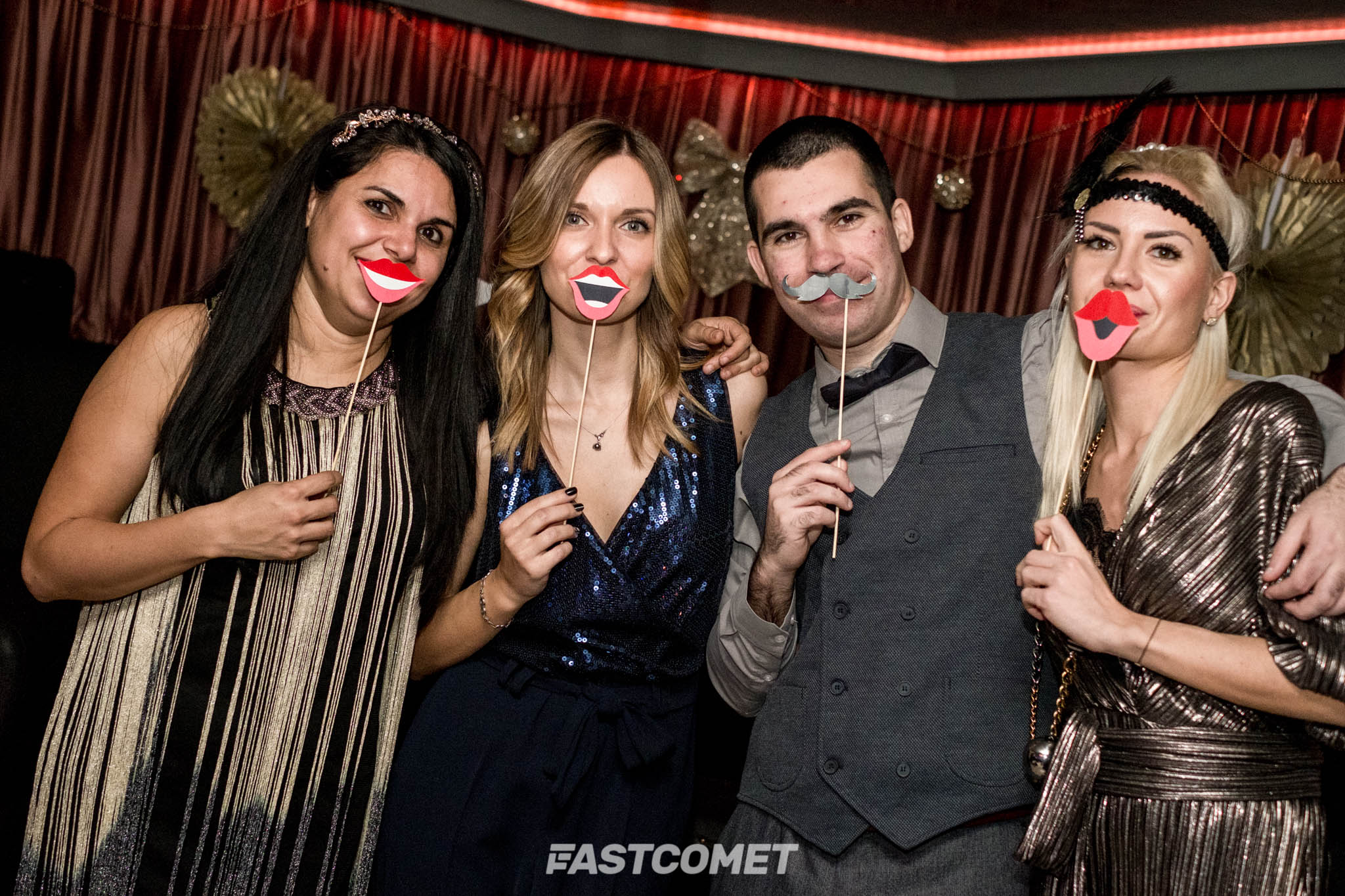 What motivates you to look forward to going to work every day?
The thing that gets me going the most is the fact that I enjoy solving complex problems and working with the latest and greatest in the software development world. It's truly a dream come true to work professionally, something that started as just a hobby. I am determined to always improve my coding skills. I feel lucky to be able to do that while being surrounded by amazing people whom I can genuinely call friends.
What is the most challenging task during work, and how do you handle it?
I can't recall anything specific, but usually, the most challenging tasks are the ones that take the most time to debug. A lot of the time, those are caused by my mistakes. I have quite a few stories, which may seem funny now, in which I try to solve an issue for hours only to notice at the end it's something as simple as one line change.
Not to mention, even a simple dot or a semi-colon can be a big problem. The frustrating part is you're not always looking for those, and they are not that easy to spot while going through sheets and sheets of code. However, it's always satisfying to find those mistakes and come to the moment when everything works as it should.
What would you say a typical day in your life looks like?
I get up from bed, shower, wake up (yes, in that order), and come to the office. Here I have breakfast and then code until lunchtime. After lunch break, I get back to work to finish my shift. Then I go home to relax, usually while gaming or watching stuff my favorite content creators produced recently. During weekends I tend to relax even more, but sometimes I choose the better path—to be active and ride a bicycle or go out with friends.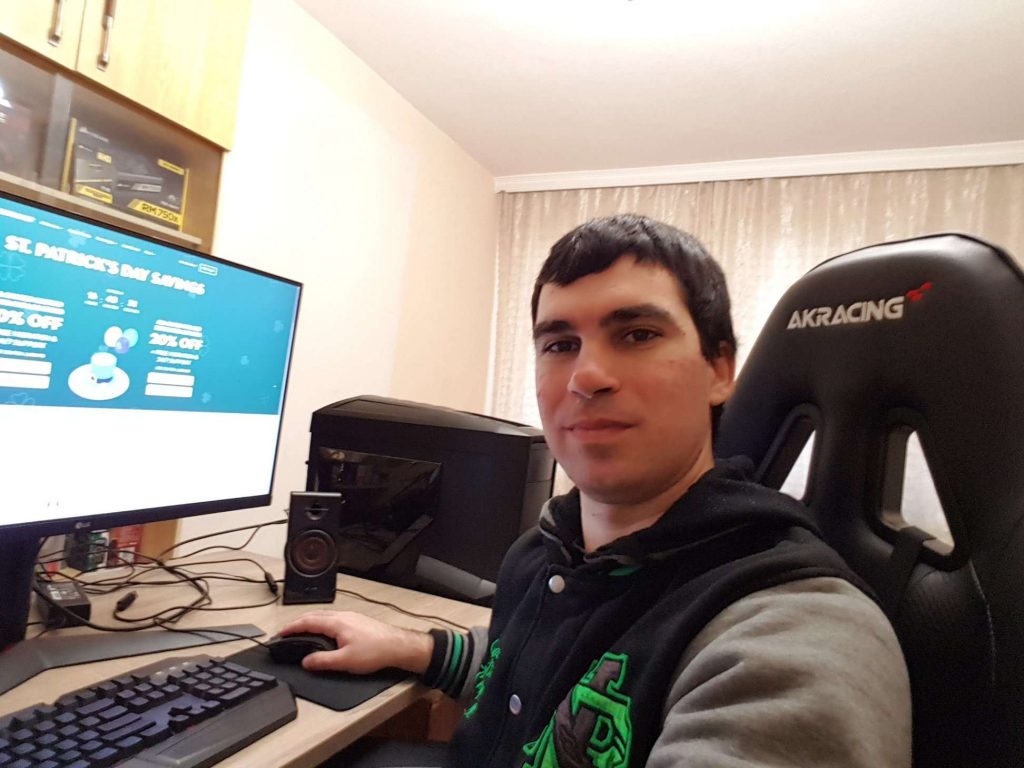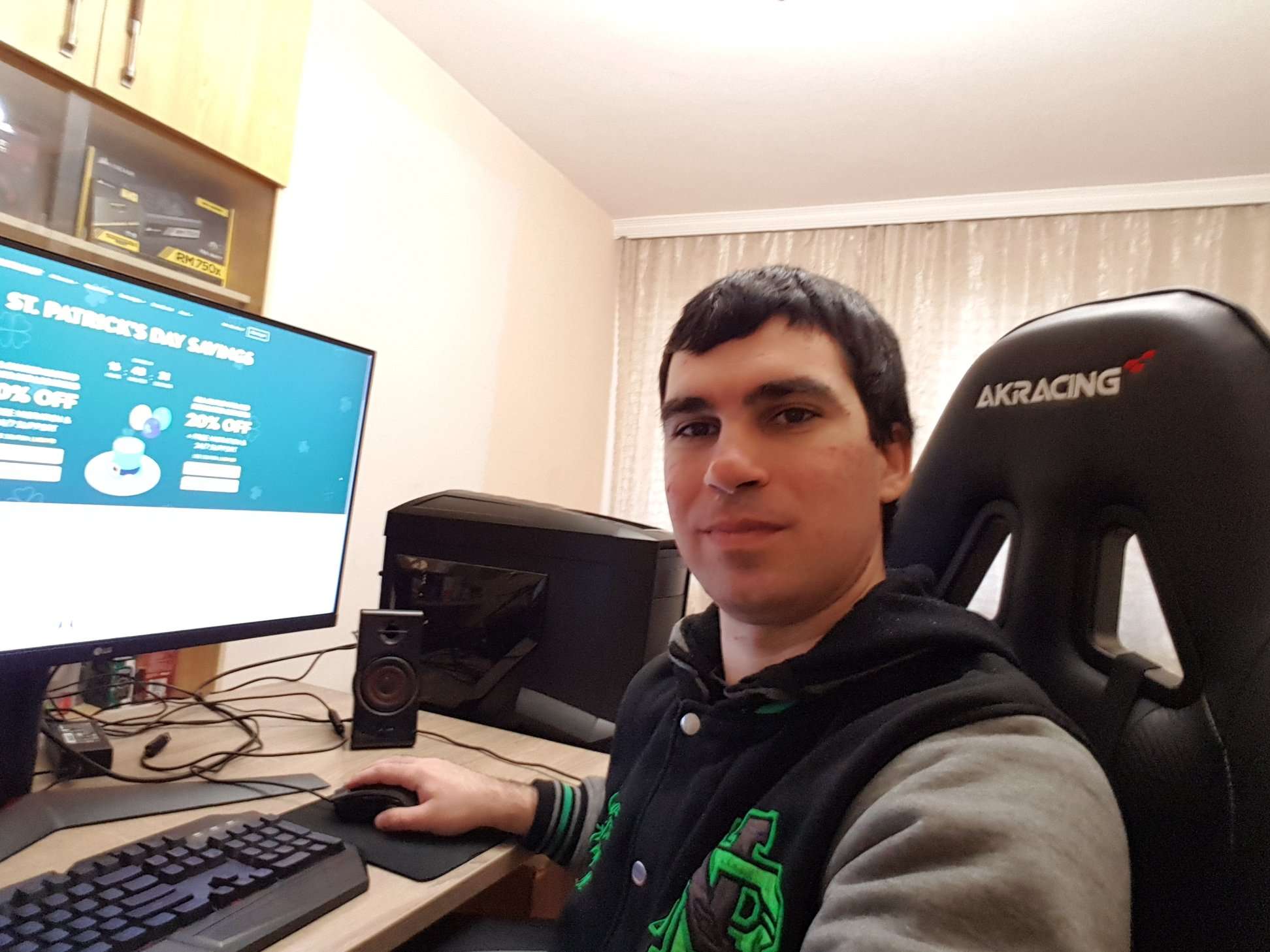 Moving around is essential when your work involves sitting in front of a screen five days a week. However, being lazy from time to time can also be a good thing. After all, laziness is the reason for many inventions throughout mankind's history.
Do you have a hobby? Please provide some details!
After coding, my biggest passion is motorsports – F1 and WRC, specifically. I have a simulation rig at home, allowing me to race virtually with friends and have loads of fun. Alongside racing, I enjoy a variety of videogame genres but primarily story-driven single-player titles like the Witcher series. Such games simply take you to a different reality and let you almost live another, more exciting life through them.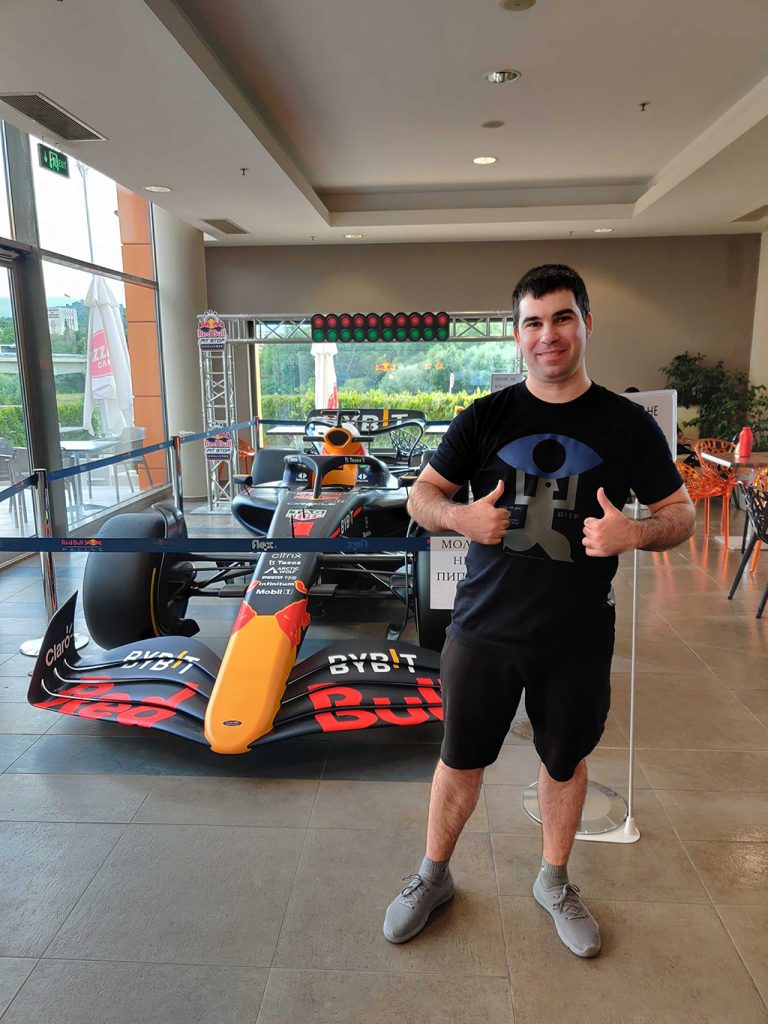 It's truly incredible how much gaming has changed through the years. Now it's this immersive, ultimate experience where cinematography, music, screenplay writing, and gameplay are all in one incredible package that can give you great memories for the rest of your life.
Also, as I mentioned, I find riding my bicycle very enjoyable.
What about you would people find surprising?
While at work, I'm usually all about coding with my headphones on. Yes, almost like in my own Matrix. That's probably the main reason why many of my colleagues are surprised when they find out I have a well-developed sense of humor. By now, most of them know that, but some still find it interesting.
The effect is amplified by the fact that I like listening more than talking, which makes my jokes even more appreciated, especially when they are on point—both tasteful and with the proper timing.
What advice would you provide our users? What is the most important lesson you've ever learned in your career?
My advice to everyone is to never stop striving to learn more, no matter the niche. Knowledge opens doors, and you never know how lucky you may get when you start walking a specific path. However, people should try focusing (if possible) on one or two paths and become experts there. That's because being a jack of all trades may be nice, but it's definitely not optimal.
Another thing—if something can be double-checked before going public—always do the double-check! You won't like how much work you will have to do just because you didn't spare a few more minutes of your time.
Final Thoughts
Rossen deserves praise for exhibiting the same level of fortitude in this circumstance as he does in his frequently difficult work at our company. Rocco is merely one of the many gifted teammates we regularly speak with. You are welcome to discover more about any of the awesome FastComet employees!
We sincerely hope you liked reading our interview with Rossen. If you're still reading, use the button below to subscribe to our newsletter. That way you won't miss any of the news and deals we offer.
The latest tips and news from the industry straight to your inbox!
Join 30,000+ subscribers for exclusive access to our monthly newsletter with insider cloud, hosting and WordPress tips!