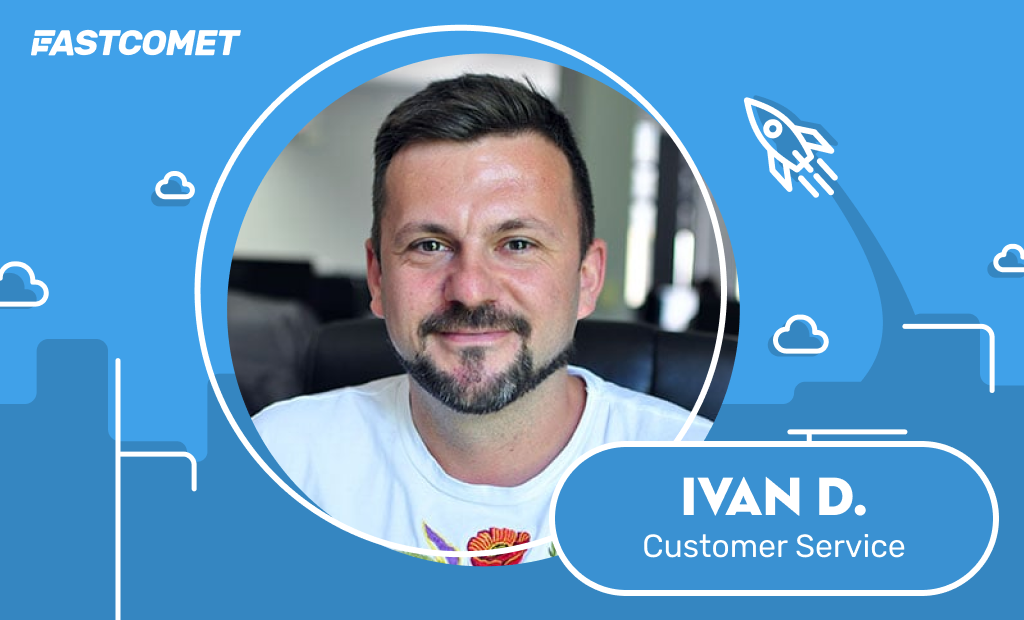 Employee Spotlight: Ivan—The League of Extraordinary Service Reps
Here at FastComet, we are committed to achieving our mission and vision: Setting the Standard for People-Based Hosting Service. That is welcoming to a broader audience, from professionals to people who are just starting. We understand that we cannot achieve this mission without our talented employees working behind the scenes.
We're proud of our culture and community, so we wanted to highlight a little more about ourselves. Who and what makes the FastComet team unique. And Ivan Dimitrov is the perfect example that there is no such thing as a typical employee in FastComet. A bartender turned customer support in a startup hosting company, turned English Teacher in China, turned support in Google Apps, turned support in a telecommunication firm, turned FastComet Customer Support. His breadth of professional experiences across several industries all come into play in his day-to-day work in our team.
Today, we sat down with Ivan Dimitrov to learn a little more about his role and how he enjoys his free time when he has it! Settle in as we learn more about Ivan and his time in FastComet.
How and when did you join the team?
I joined the team two years ago. I guess I was re-introduced to the web hosting industry after a few years of break from it. My hosting experience had begun in my youth shortly after coming back from the States, where I've lived for around a year. Until then, I only had some experience bartending, and my travel abroad showed me the fine-dining culture and customer service first hand. Going back home, and given I was always fond of computers, I've decided it's time to get acquainted with the IT sector. I started as a customer service rep in a growing hosting company and learned quite a bit about web services. I enjoyed spending several years assisting customers with the web hosting product. However, one thing led to another, and I found myself needing a change of scenery.
Having explored the West before this experience, I decided to visit an old friend from high school. In China. I spent several months there as an English teacher, mostly running in the parks and reading books. It was my retreat of sorts.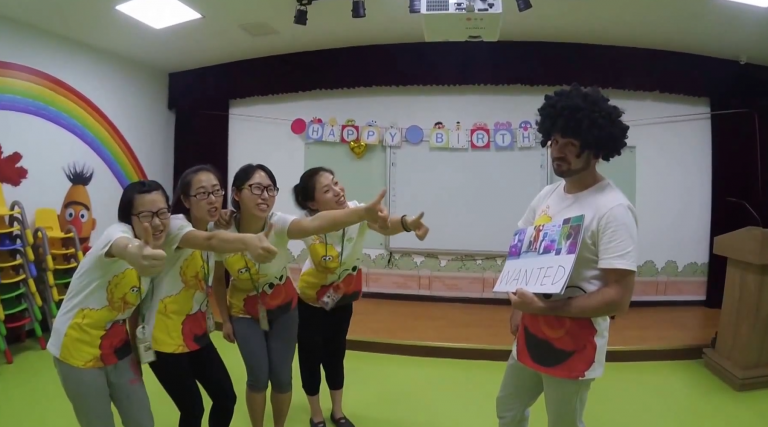 Eventually, I felt compelled to go back home and re-discovered the IT industry. I've offered support for Google Apps for a few years. Then I went back to my hometown; I was helping a telecommunication company's clients with their internet issues. Ultimately, I felt an urge to go back to the web hosting field, and I found my place in FastComet's team.
What do you do at our company?
You can say I share the technical experience I acquired with both clients and colleagues. I am part of the Customer Care team, and you can reach me via the Live Chat on our website. That's when I am not guiding new peers in online meetings. In this manner, they are quickly introduced to different technologies, while we discuss the best approach in offering the most suitable solution to our customers.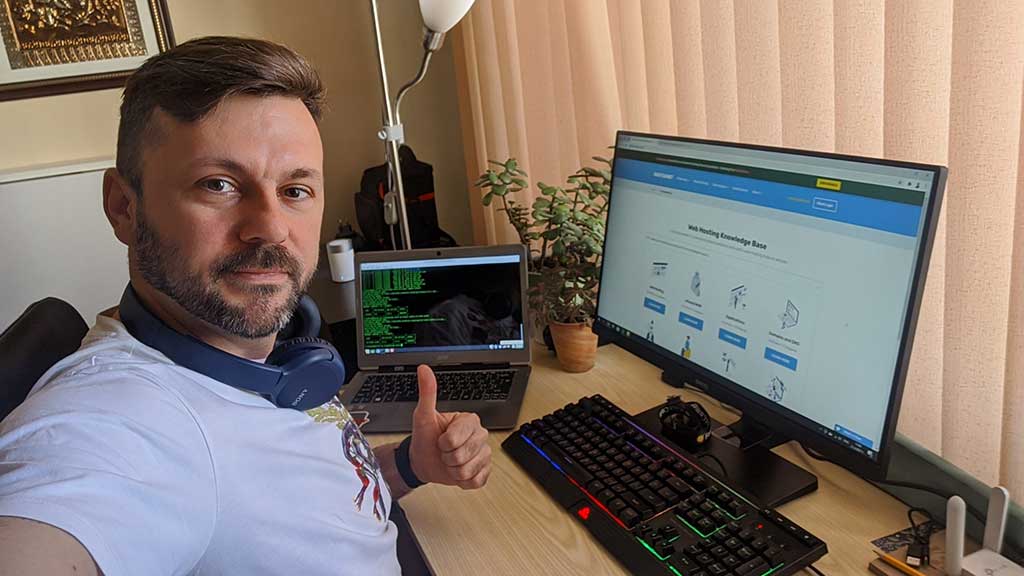 Last year has been full of disruptions. What were the biggest challenges you faced?
I haven't thought about the home office part beforehand. I was not prepared initially, but I eventually found it very comfortable. In the beginning, I even made a standing desk for myself so that I could switch workstations now and then. Now, it's hard to recall what exactly made me anxious about it, but I still like to keep my daily routine as diverse as possible. I've learned that a good work-life balance is crucial, not only for being productive but also for keeping your wits about you.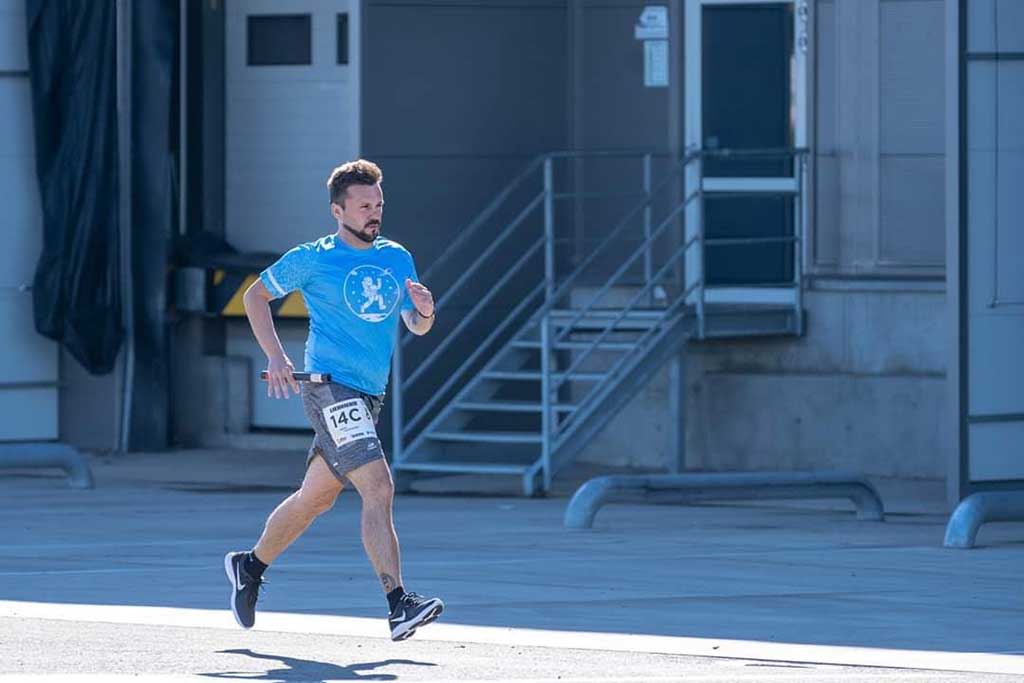 What's the one condiment you could never live without?
It might not count as a condiment, but I'd say dark chocolate 🤤. The sourer, the better. I am not sure if it's considered healthier or simply like the taste, but I always try to keep sufficient quantities handy.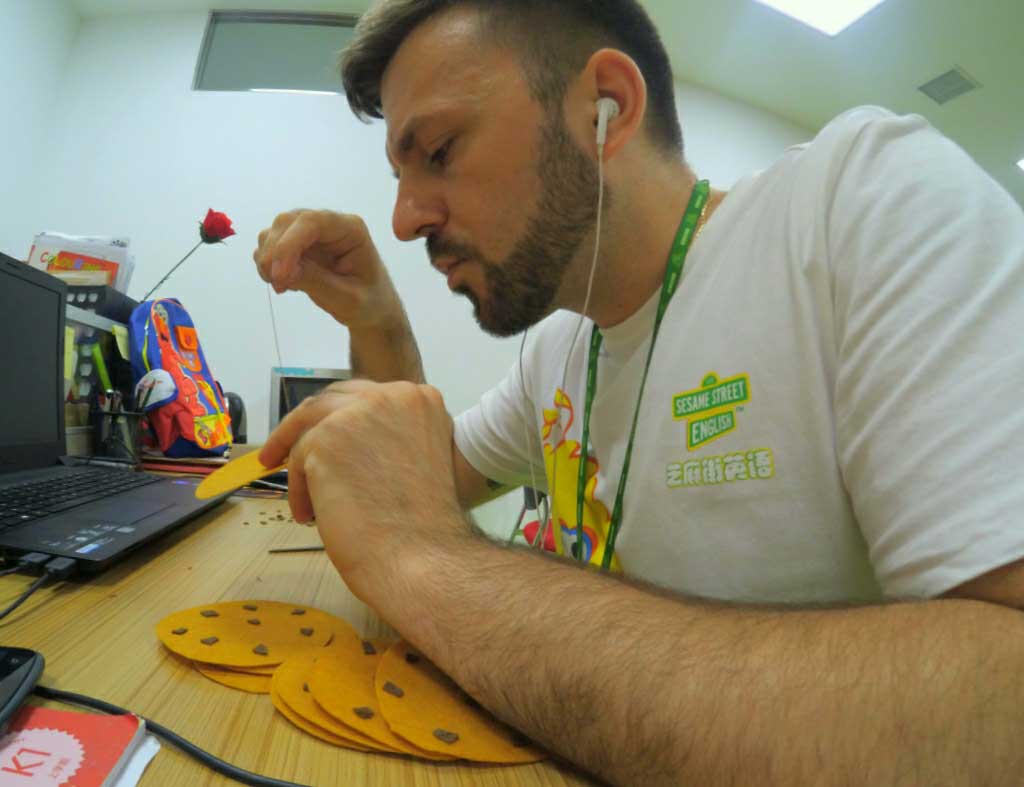 What's been the most exciting part of the journey so far?
You see how web hosting developed over the years. I mean, when I started using cPanel, for example, having HTTPS on your URL was considered a rare privilege for a website. Nowadays, thanks to years of optimizations and added features, you can get a new and secure website project started in a manner of minutes. The current reality is that the availability of content and user-friendly tools accompany your hosting experience daily.
If you were to pick one tool or feature provided by us, which one would you choose?
I'd probably go with the Select PHP version tool. It's crazy how easy it is to switch between PHP versions and manage their extensions or tweak the options.
You said earlier you love dark chocolate, but if you can pick one – what's the one unconventional thing you're doing to keep yourself sane?
I usually like to be outside enjoying nature when I can. That's why last year I finally let a friend convinced me to start rock climbing together. This kind of activity helped me deal with the stress around the initial lockdown, not to mention it showed me how good it feels to challenge yourself and be rewarded with a succession of small wins, one step at a time.
Last few months, since I am generally at home, I am catching up with a few good PC games I missed over the years. The last unconventional thing I can think of is getting a new keyboard. I know, it might not sound like much, but for a while, I had been used to slim or laptop keyboards. Suddenly, I found myself worrying if I'll manage to climb the excessively tall keys in front of me and if I'm ever going to write properly. It took me a few days, but I'm sure glad about this little experiment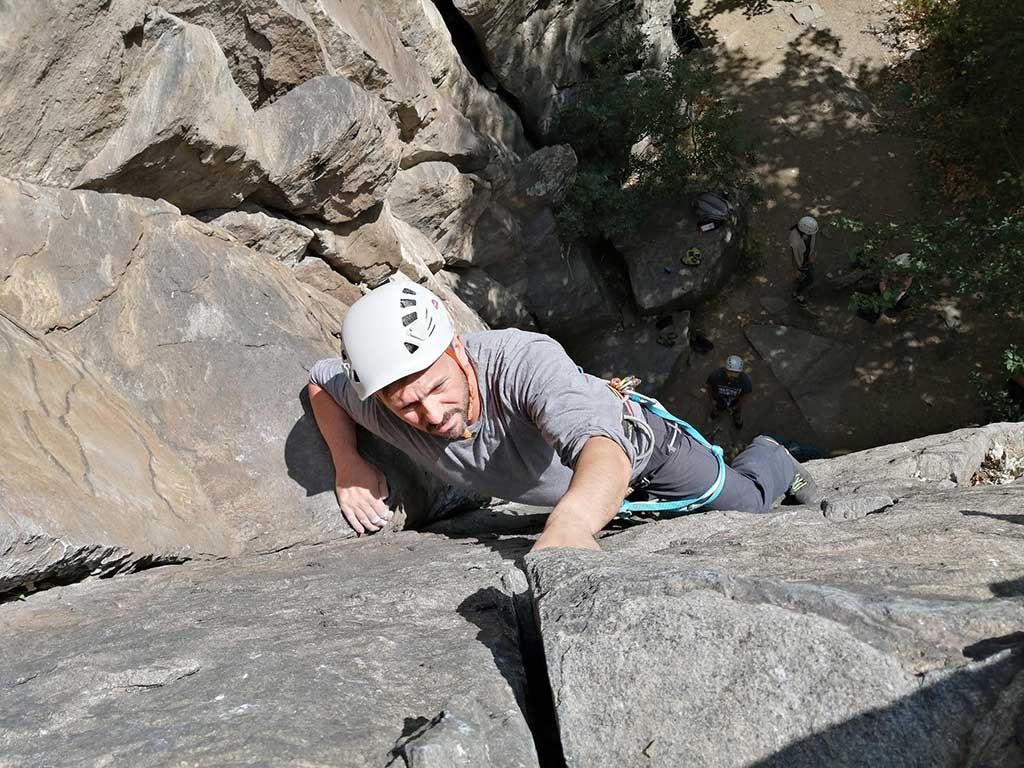 What is the most challenging part of your job?
I wouldn't call it challenging, but I think you have to be on top of your game in terms of awareness. Not only a tiny detail can be the answer you're looking for, but you have to be prepared to take a large number of factors into account as well. What is more, the nature of the hosting product is dynamic.
I love challenges and learning new things. IT is a sector that has an inherently fast pace, which really suits me.
You really can't expect to rely on the same knowledge about a service or its features for a long time. Of course, I see that as a good thing since it means there is always room for possible improvements to security and performance.
What's the favorite part of your workday?
Anytime I get to learn something new. I have to say my job is quite diverse and although clients may come with similar requests, it doesn't feel boring. I believe that every person has a useful perspective to share, as long as you are willing to invest some time and understanding in meeting them halfway.
What is a good lesson you've learned in your career?
To avoid direct assumptions at all costs. Experience indeed helps you create more accurate deductions on the root cause. What I always do, however, is that I try to take them with a grain of salt, at least until the troubleshooting process is completed and the actual reason is confirmed.
If you could give only one piece of advice to our users, what would it be?
Be ready to supply us with any relevant info when asking for help. Our team has to tackle issues daily, and we need all the cooperation you can provide to understand your concerns and end goals better. Nothing beats a well-described, step-by-step explanation when it comes to troubleshooting technical aspects.
Final Thoughts
We are grateful for the hard work Ivan and the rest of the team put in daily. If you need help — give us a call! Who knows, you might get the chance to speak with him. You can want to find out more about what it's like to be part of our team – visit our blog for more information about all the great people who work here!
If you are still reading this, why don't you come over and say hi? We would love to discuss your website and help you get started.
You can also subscribe to our newsletter by clicking the button below, and never miss out on the latest updates and great deals. Which we have plenty to share!
The latest tips and news from the industry straight to your inbox!
Join 30,000+ subscribers for exclusive access to our monthly newsletter with insider cloud, hosting and WordPress tips!