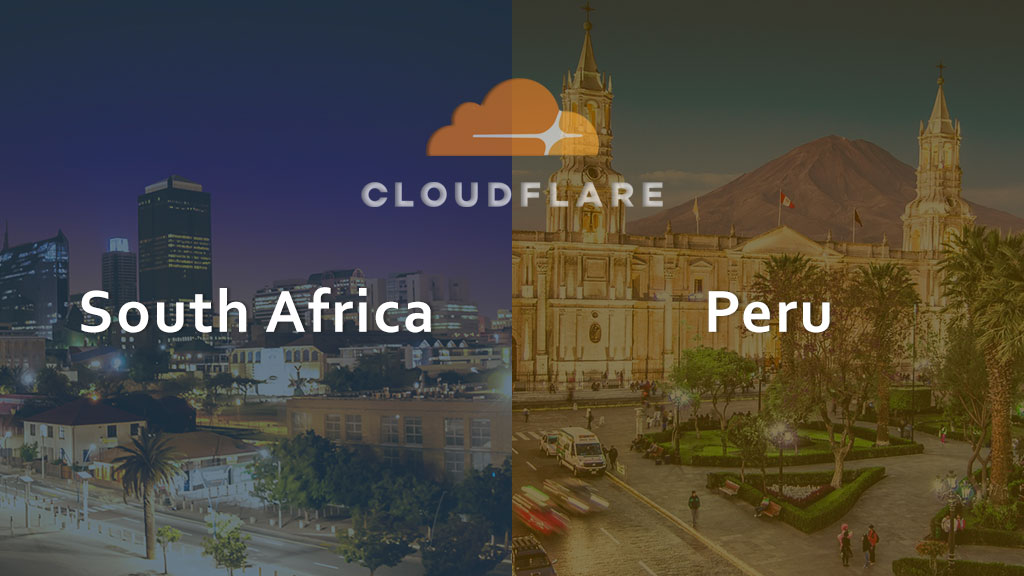 Two new Cloudflare Datacenter Locations in South Africa and Peru
The global CDN and Security leader Cloudflare has recently announced their new datacenters in Johannesburg, South Africa and Lima, Peru. This is an important step for the company expansion and site owners in these regions as it will greatly improve the connectivity, site performance and availability of their websites.
As an official CloudFlare Partner, we are thrilled about this news as it will further improve our service and content delivery speed for customers from Latin America and Southern Africa.
Faster and Better Hosting for Latin America

Based on the official CloudFlare data, Latin America is the fastest-growing source of Internet traffic via the CloudFlare's network. This clearly represents the growing demand for faster and better Internet access. The new datacenter location in Lima will reduce the latency to access any website hosted with FastComet using the CloudFlare service, increases web performance for users in the region from Iquitos to Tacna, and adds another point of redundancy.
In short, customers and visitors from Brazil, Peru, Chile, Venezuela and Latin America as a whole can take full advantage of our US-based SSD Cloud Hosting services and still access their websites fast and with minimum latency, as if they are hosted locally. This will give the ability to many site owners and webmasters to take advantage of our affordable hosting services without sacrificing their website performance due to network latency.
Up to 100x Improvement for Southern Africa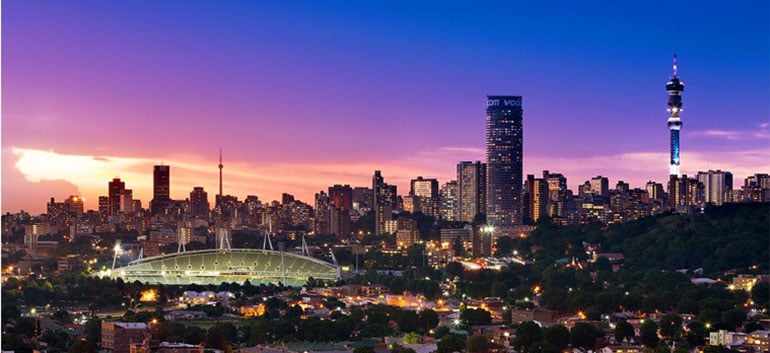 As a hosting company operating on the global market, we are well aware that some parts of the world experience different latency to our servers in the US. Unfortunately, customers from Africa suffered the most to the extent that our service was simply not able to accommodate their needs due to high latency and connectivity problems.
This is about to change – the new Johannesburg data center will not only make sites on CloudFlare faster for Internet users in South Africa, but also for Internet users across all of Southern Africa (and beyond).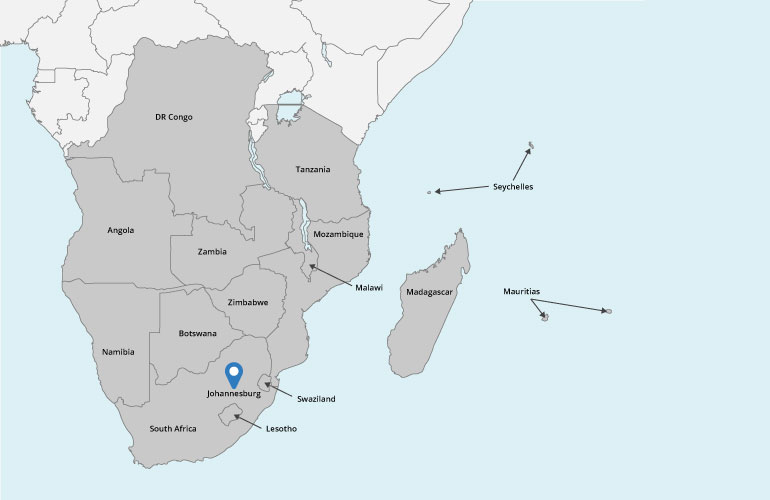 As the latency measurements below demonstrate, the new data center in Johannesburg is already delivering serious performance improvement across all of Southern Africa. In South Africa itself, latency has decreased from over 300ms to as low as 3ms, a 100x improvement.

The same is true from the network of Telkom, the local South African incumbent, where latency decreased from 200ms to as low as 13ms (15x improvement).

This is a huge improvement which will allow Internet users from Southern Africa to host their websites on our world-class infrastructure, take advantage of our really competitive pricing for web hosting services and still enjoy excellent connectivity for both their local and international visitors.
In Conclusion
As an official CloudFlare partner, we are extremely happy for their expansion which will give us the opportunity to provide high-quality web hosting service with lower latency to the Latin America and Southern Africa markets eliminating the latency problem.
For customers from these regions we highly recommend to activate the CloudFlare CDN for their websites. The service is provided completely free of charge with every hosting package and can be accessed via your hosting account cPanel.
To read more about CloudFlare and how to manage your account, please review our CloudFlare Tutorial and Partnership Announcement.
Source: CloudFlare Official Blog
The latest tips and news from the industry straight to your inbox!
Join 30,000+ subscribers for exclusive access to our monthly newsletter with insider cloud, hosting and WordPress tips!