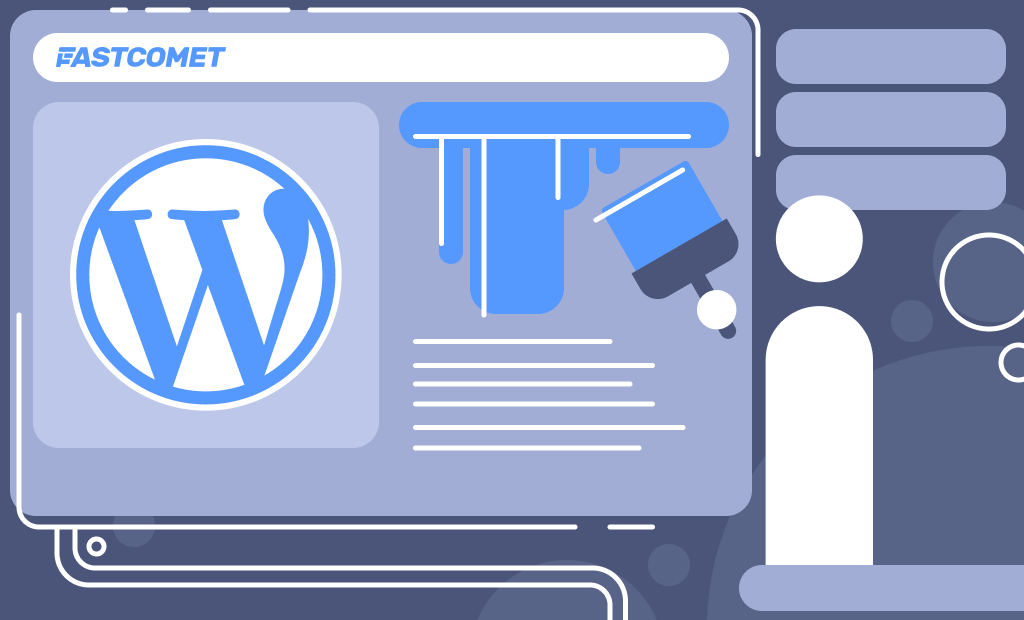 Best WordPress Themes In 2022
Do you want to find the best WordPress themes? With thousands of free and premium WordPress themes available, beginners may find it difficult to select the best WordPress theme for their site. Every WordPress page builder has a learning curve, but the main difference is how workflows are designed and whether or not repeating tasks are automated. When working on multiple pages, this can save time and increase productivity significantly.
There are numerous factors to consider when selecting the best WordPress theme, and we want to provide some general guidance on what's important and how to make an informed decision.
Table of Contents:
What is a WordPress Theme?
Simply put, a WordPress theme is a tool that alters the visual design of your website. A theme alters the appearance of your WordPress website, including the layout, typography, colors, and other design elements.
A Theme is a zipped folder of files that work together to change the design of your website. Template files, images, stylesheets, and, in some cases, JavaScript files can all be found in a theme folder.
In most cases, changing your WordPress theme will have no effect on your blog's content. It will simply change the way that content is displayed to your visitors. Isn't it amazing?
Things to Consider When Picking Your Theme
In terms of features and options, WordPress themes are either niche-based or multipurpose.
You can use a niche-based theme tailored to your industry, such as a restaurant theme.
Alternatively, you can select a multipurpose theme that is highly adaptable and can be used for any type of website.
All of the best WordPress themes, regardless of type, have the following features and characteristics:
Mobile-responsive design: The theme designs are responsive and retina-ready, so your WordPress website looks great on all screen sizes and mobile devices.
SEO optimization: The theme follows the best SEO (search engine optimization) practices, so your website can rank higher in search results.
Page builder support: The theme is compatible with popular WordPress drag-and-drop page builders. This helps you create custom landing pages whenever you need them.
Speed and performance: Your theme plays an important role in the speed and performance of your website. You should look for themes that are well-designed to keep your site fast.
These are the key features to look for in a theme before choosing it for your website. Aside from the main features mentioned above, each theme on our list includes a slew of other useful features. You can learn more about these features by reading their descriptions.
Now that we have discussed the common traits of all popular themes, let's take a look at our list of the best themes.
Our Picks of the Best WordPress Themes
So, without further ado, here are our picks for the best WordPress themes:
BeTheme
BeTheme is the most popular WordPress and WooCommerce theme, with over 650 pre-built websites, tons of design aids and options in its 40+ core features, and over 240,000 customers.
A BeTheme-built website will be flawlessly responsive, SEO-friendly, and extremely appealing.
Be's 650+ pre-built websites are responsive and customizable, allowing them to be tailored to any website type, style, or niche.
The Live Builder is fast, has an ergonomic UI, and incredibly powerful page building capabilities such as live content editing and autosave, update, and backup options.
The WooCommerce Builder includes tools for creating templates, Single Product layouts, product wish lists, carts, and other customer-centric functions and elements.
Other features include a Live Search function, Muffin and Header builders, and the fact that BeTheme is mobile- and Elementor-ready.
BeTheme is always up to date and comes with free lifetime updates. To learn more about this powerful website-building tool, click on the banner.
Impeka – Multipurpose Theme
Impeka guarantees that your website will be fast, SEO-friendly, and fully responsive.
Furthermore, the theme is WooCommerce-ready, and it requires no design or coding skills to use.
You can select from three popular page builders:
WPBakery with more than 53 handcrafted elements.
Elementor includes over 50 handcrafted widgets.
Gutenberg holding ten handcrafted blocks.
Impeka is ideal for beginners and full of potential for advanced users.
Total WordPress Theme
Total, as the name suggests, is a complete WordPress theme that allows you to easily create stunning, fully responsive WordPress-powered websites.
Totals' 48,000+ users can quickly access the following:
A more advanced version of the popular WPBakery page builder with over 100 builder elements for creating layouts.
A new template library with 90 or more quick-start section templates and 45 or more quick import demos.
Live customizer settings for changing colors, fonts, widths, and other main settings, as well as a dynamic template function for creating custom post type layouts, advanced page setting features, and more
Local scroll, full-screen rows, and sliders for creating eye-catching one-page websites and landing pages
Total is designed for developers, with a library of action hooks, custom code snippets, filters, and other features.
Click on the banner to learn more about what Total can do for you.
TheGem Theme
This ThemeForest best-seller provides such a diverse range of website-building tools that it has been dubbed the "Swiss Army Knife" of WordPress themes.
To begin, TheGem theme includes 400+ customizable creative pre-built one-page and multipage websites and templates, as well as 300+ unique pre-made page sections, all of which can be inserted and combined with a few clicks.
For professionals, TheGem theme provides an extensive set of customization tools that allow them to achieve any imaginable design result quickly and easily.
TheGem is fully compatible and available for WPBakery and Elementor page builders, as well as extended WooCommerce site-building tools.
It provides very high performance, quick loading speed, and premium plugins such as WP Rocket and Revolution Slider – all in one package.
TheGem has a 5-star rating and is trusted by 60,000 customers.
Avada Theme
Avada has become the most popular theme of all time for a variety of reasons, the most important of which is that it allows you to design and build anything that comes to mind, build it the way you want it, and build it without writing a single line of code.
Fusion Theme Options, Fusion Page Options, and Fusion Builder are the three main pillars of this website-building machine. What these three features have to offer will make you feel like a kid in a candy store.
A few examples:
40+ one-click importable demos and 50+ design elements with hundreds of customization options
A page builder that allows you to drag and drop elements;
$200 in tools and premium plugins
A tried-and-true responsive framework that scales to fit any screen size;
Design tools for WooCommerce
To learn more about what Avada's 450,000+ satisfied customers already know, click on the banner.
WoodMart Theme
The WoodMart WooCommerce multipurpose theme is a great choice for building any type of corporate or business website.
WoodMart is ThemeForest's best-rated eCommerce theme, thanks to its limitless customization options. Among its many site-building features are:
75+ pre-made websites, a library of 400+ high-quality templates, and multiple Product and Shop options
A full drag-and-drop builder, an intuitive setup wizard, and full AJAX shop filters
WoodMart is performance and SEO optimized.
Uncode Theme
Uncode is a pixel-perfect creative theme that allows you to create websites with the same characteristics as the theme itself.
It's a great option for creating WooCommerce, portfolios, magazines, and blog sites.
450+ Wireframes section templates, a beefed-up Frontend Editor, and the WooCommerce Custom Builder are among the key features.
This creative theme has enjoyed more than 90.000 sales to date.
Rey Theme for WooCommerce
Rey's powerful integrations into WooCommerce, Elementor, and WordPress' sophisticated engine allow you to take your design efforts to the next level.
Features include:
Capabilities for Ajax navigation, filtering, search, and presentation;
Elementor extensions with tremendous power and flexibility;
Integration of Google and Adobe fonts.
Rey is performance-oriented, SEO and developer friendly, and (naturally) responsive.
Litho – Multipurpose Theme
While Litho can be used to build almost any type of website, it is best suited for portfolio, blog, eCommerce, and business niche sites.
Site-building features of Litho include:
The premium Slider Revolution plugin.
Cool home page designs, templates, and creative design elements.
Litho is fully compatible with and built with Elementor, the world's #1 page builder, and provides your site with fast loading speeds and good SEO results.
XStore – Premium WooCommerce Theme
When you have a plethora of tools and design options to work with, you can create virtually any type of online store; exactly what XStore provides.
Among the features are:
Elementor and WPBakery page builders are fully supported, as is a header builder and a single product page builder.
500+ pre-built blocks, 100+ ready-to-customize shops, $500 in premium plugins, and a Live Ajax theme option are among the design aids.
Product options include product hovers and a 360-degree view of the product.
Where to Find Additional Themes
If none of the themes listed here are quite what you're looking for, there are plenty more available on the web. Here are some of the top sources for WordPress themes:
WordPress.org. You can procure themes directly from WordPress. There's a catalog of over 3,000 themes and you can browse them by most popular or latest releases.
Themeforest. Themeforest is one of the foremost websites for WordPress themes. It's part of Envato, the world's leading marketplace for digital assets, so you know the content will be good. There are over 50,000 themes available on Themeforest alone.
MOJO Marketplace. Another large catalog of themes comes from MOJO. Here you can search for any keywords to find your perfect theme or sort by the most popular themes.
Of course, your search for a new theme isn't limited to these sites. Many of the makers of the best WordPress themes have their own websites where you can download their creations.
Just make sure you download your theme from a trusted source or user. A good 3rd party maker should be able to tell you how many downloads they've had, demonstrate evidence of happy customers in the form of reviews, and answer any questions you have about the theme.
Conclusion
Hopefully, this list of the best WordPress themes is giving you a good oversight of reliable and easy-to-use tools that enable you to create your website. The reason why we've picked the themes above even though we are having our own theme which we obviously think is the best choice for you is that every person's need is different and also their preference and while we believe that most people will love our Pro theme there is nothing wrong about giving another theme a try that might have a certain feature or demo that exactly provides you with what you are looking for.
Still keep in mind that choosing a theme is an important decision and one you'll most likely stick with for the next years so take all the time you can to do the research between all these website builders and if you have any questions related to WordPress or our own theme do not hesitate to use the comment form below and we're happy to help you.
The latest tips and news from the industry straight to your inbox!
Join 30,000+ subscribers for exclusive access to our monthly newsletter with insider cloud, hosting and WordPress tips!