Manage Newsletters and Announcements in SMF
Updated on Jan 7, 2016
In this tutorial we will review the options and settings of the news and newsletter section in Simple Machine Forum application. In order to access the news and newsletter section you should login as administrator of your forum and then navigate to Administration Center>News and Newsletter. Please place one news item per box. BBC tags, such as [b], [i] and [u] are allowed in your news, as well as smileys. Clear a news item's text box to remove it.
The "News" page
This feature provide us with the ability to display a short news message. When the SMF is installed by default there is a SMF - Just Installed message. You can create your own message, just click on the Click here to add another item after you write the message press the Save button under the section.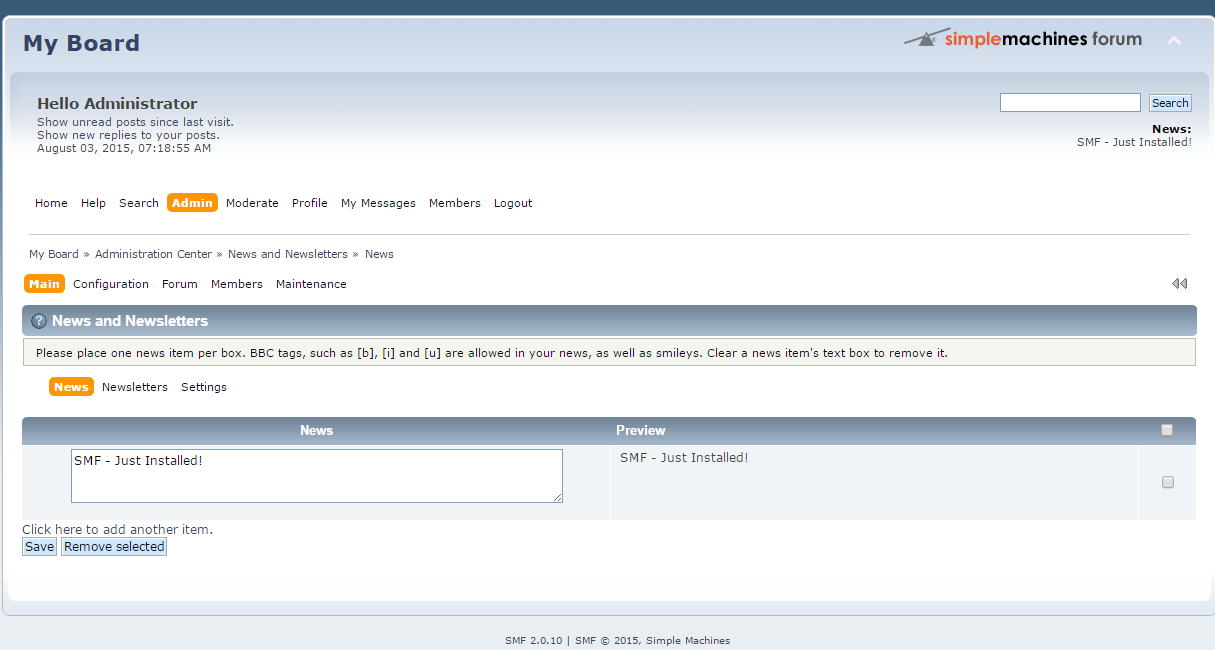 The "Newsletters" page
This feature is very suitable if you need to send an email to a some or all members of your forum. You can check to whom you would like to send email from the checkboxes under the Membergroups. After we are ready with the selection of members we can proceed to the Advanced section of the Newsletters page. On this page we are able to see several options:
Email Addresses - Here we can add additional email addresses to send them the newsletter too
Members - We can add additional members to receive the newsletter
Excluded Groups/Members - Here you can select groups or members that absolutely can not receive the newsletter under any condition
Override Notification Settings - Send this to members even if they have chosen not to receive announcements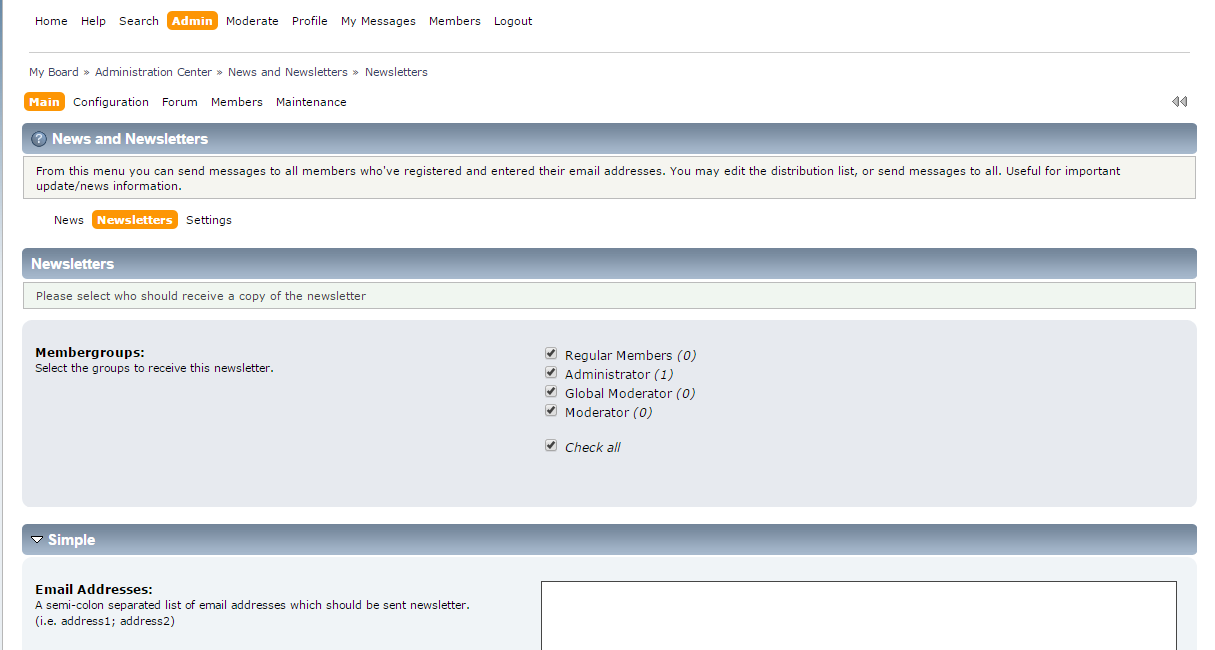 The "Settings" page
On this page the administrator of the forum can change the settings and permissions related to news and newsletters.
Groups allowed to edit news items - Select a groups that you would like to allow to add and edit news items
Groups allowed to send out forum newsletters - Select a groups that you would like to allow to send newsletters
Enable XML/RSS news - Allows people to link to the RSS feeds of recent posts made on your forum
Maximum message length - Here you can specify the maximum amount of characters to show for each RSS feed item