How to Manage Core Features in SMF
Updated on Jan 7, 2016
In this tutorial we will review the core settings of the SMF application and how to configure them. In order to access the core features page first you should log in as administrator of your forum. Then simply navigate to Administration Center. Navigate to the Configuration tab on the main menu and then Core Features.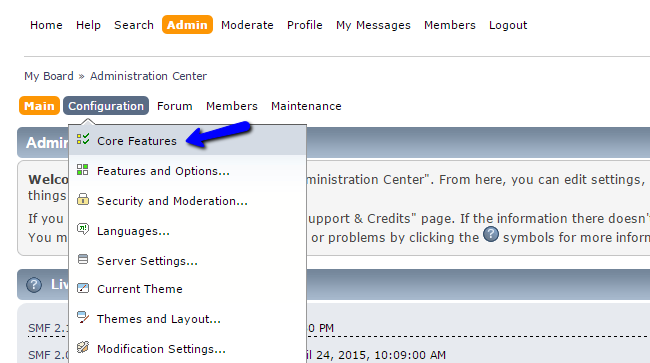 On this page we are able to activate or deactivate the included features of SMF. Note that in order to apply the changes, after performing the same, we need to press the Save button. The available core features that you can use are:
Calendar - This feature can be used to show forum events, holidays, and user birthdays
Advanced Profile Fields - This feature can be used to hide standard profile fields, or add a new one. The administrators can also choose whether or not certain profile fields show up at the registration screen
Karma - This is the SMF reputation system. The users of your forum can vote how popular the members to be
Moderation, Administration and User Logs - This will log all actions taken as a moderator or administrator. This also allows moderators and administrators look at any actions that a user has done in their profile
Post Moderation - If this feature is enabled, moderators can choose boards in which all posts need to be approved, which membergroups need to have their posts moderated
Paid Subscriptions - This allows users to change their membergroup, get more access, and more
Report Generation - If this feature has been enabled, administrators may generate reports as to how the forum is set up, what features are enabled
Warning System - This functionality allows administrators and moderators to issue warnings to users; it also includes advanced functionality for automatically removing user rights as their warning level increases. Note to take full advantage of this function "Post Moderation" should be enabled
Search Engine Tracking - Enabling this feature will allow administrators to track search engines as they index your forum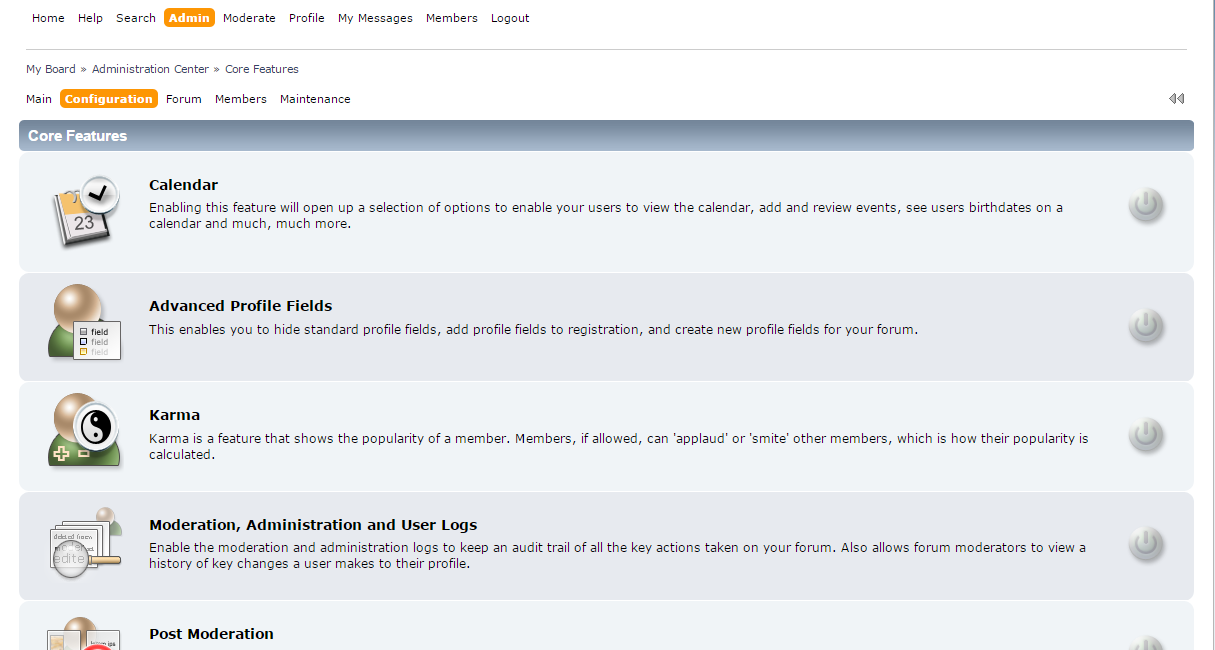 Congratulations! You are now familiar with all of the SMF 2.0.x core features.