How to Install BoldGrid Inspirations
Updated on Dec 6, 2016
Inspirations are the bread and butter of BoldGrid. They are pre-defined templates corresponding to the latest trends in web design and cover 12 major industries at the time of writing of this tutorial. These templates can earn their name as they provide you with the framework on which you can build your custom website. You can edit and substitute every element with your own media, text and colors. This makes the inspirations truly versatile.
To select an inspiration, you will have to login to your admin area on your WordPress based website and click on the Inspiration section in the main navigation panel on the left.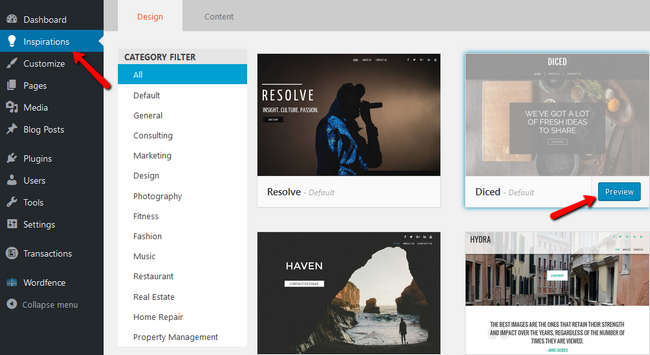 Once you click on the Preview button you will be able to see how the team will look on desktop computers, tablets and mobile devices. You can also change the pre-set content by selecting one of the 3 options under the Change Content section and your Coin Budget. To learn more about Coins in BoldGrid please visit our tutorial on this topic.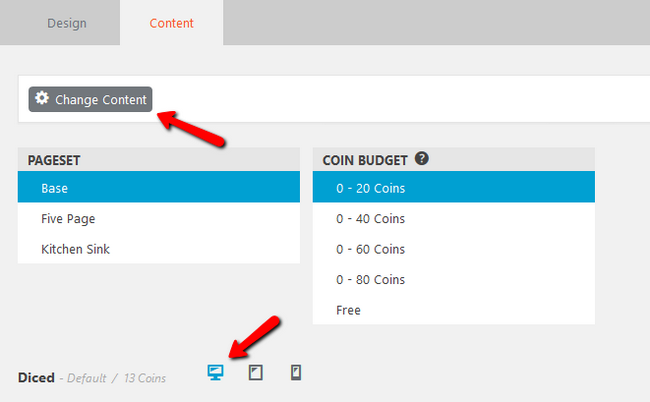 After you are ready with your preset and budget selection click on the Next button which will bring the installation options. Here you can choose whether you want to install this as your default website or create a staging environment while keeping your current website. Note that if you choose the first option and overwrite your current inspiration it will still be kept in the trash instead of completely erased. Once you are ready with your choice, click on the Install this website! Button to complete the installation process of your Inspiration.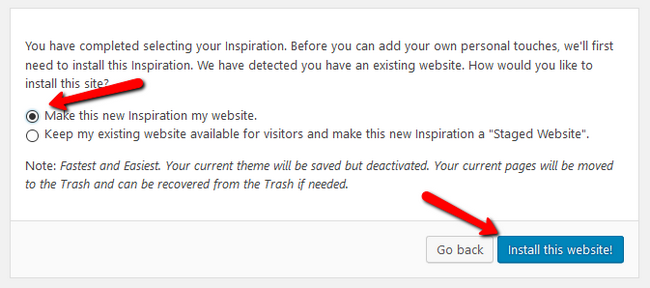 Congratulations on creating your new website.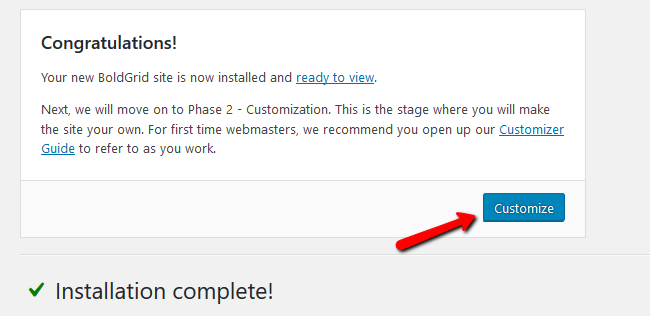 Now you can customize it - a process which we have covered in our Customize section.