How to obtain a Connection Key
Updated on Dec 6, 2016
Once you Install and Activate BoldGrid you will also have to interact with the API via a Connect Key. To obtain this Key you have to click on the "Don't have a Connect Key yet or lost your Key?" link.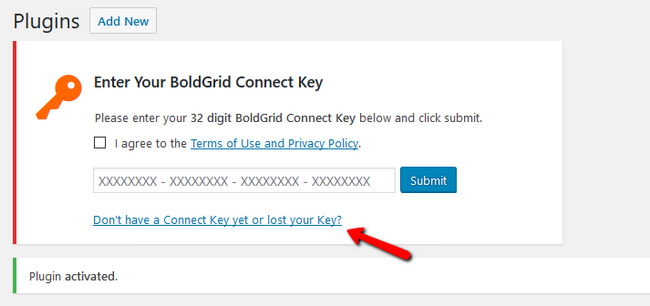 Afterwards you will be redirected to a submission form in which you have to type your First and last name as well as the email on which the key should be sent.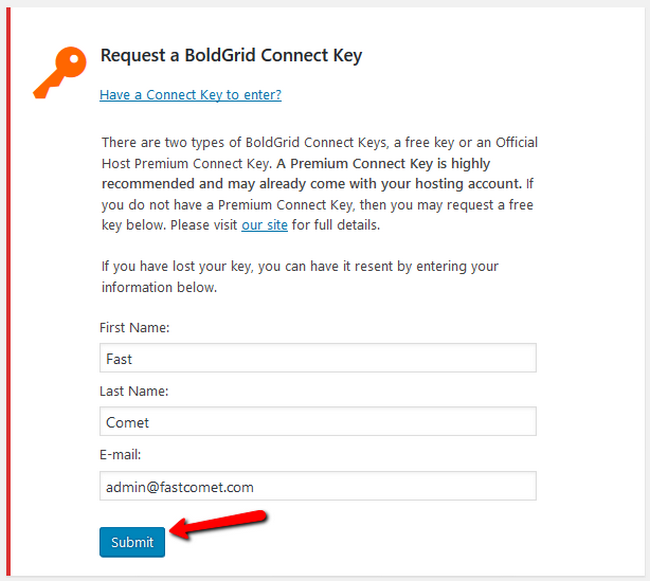 After a few minutes have passed you will have the desired 32 character Connect Key in your email inbox and you will only have to copy and paste it in the empty field. Once you have established the connection the window should look like this: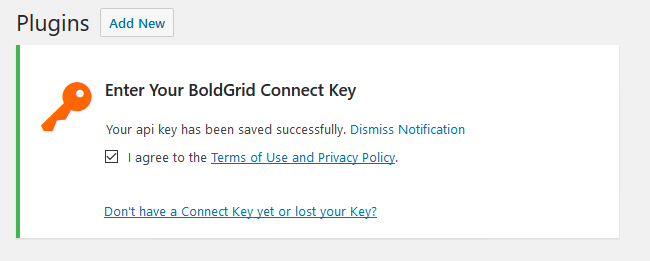 Well done, you can now proceed with the building of your website.