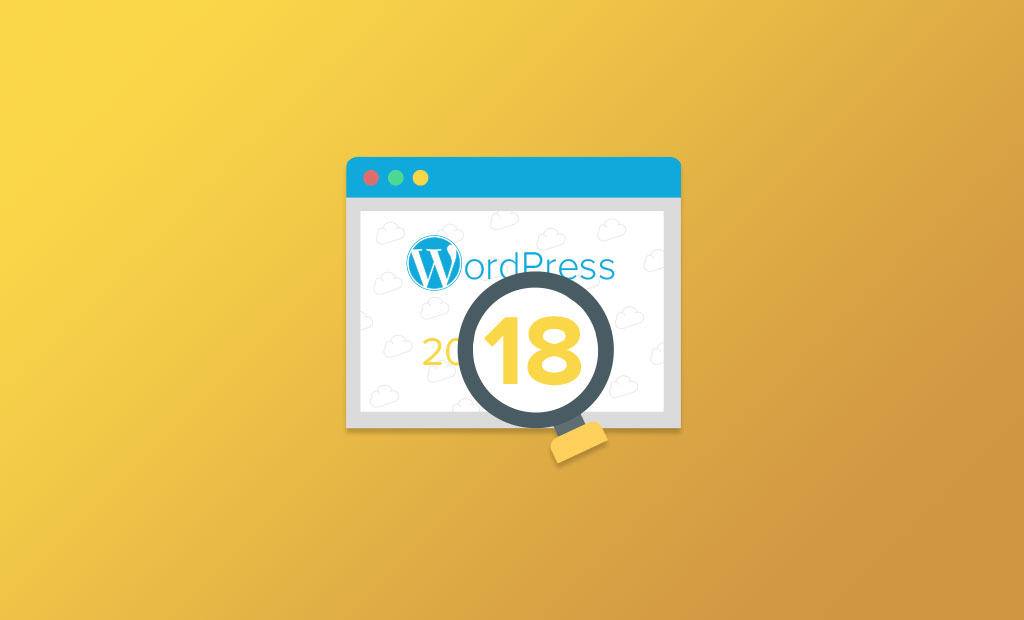 What to Expect from WordPress in 2018
Surely 2017 was a great year for WordPress. According to a recent study, it now powers 29% of all websites on the internet (w3 Techs, 2018), which makes it without a doubt the world's most popular CMS.
But 2018 is going to be the even more special year for WordPress. The CMS turns 15 this year, and it will be releasing one of the biggest updates to the software since 2014: WordPress 5.0. The new update will bring some massive changes to WordPress, including a brand new editor. Undoubtedly, it's going to be a year that we will never forget. Let's take a look to see what's coming in the WordPress world in 2018.
WordPress 5.0 is Coming
Matt Mullenweg and the WordPress core development team at Automattic have been working hard developing the CMS software for almost 15 years now. They've been working on improving WordPress 4.0 for over three years. And WordPress 5.0 will be the biggest major release of the software since WordPress 4, which was released in 2014.
At WordCamp Europe 2017 in Paris, Matt Mullenweg announced that from now on WordPress is going to have featured updates rather than scheduled releases.
"By eliminating the pressure of a specific release date, WordPress can make more revolutionary changes to the software"- Matt Mullenweg
WordPress 5.0 is on the list as the first planned update, and it could come as early as April, but more likely it will come out in June or July. One thing is for sure – the new WordPress release is probably the biggest thing going on right now and one of the most highly-anticipated releases.
Revolutionary Gutenberg Editor
WordPress 5.0 will start more than a few new trends, and it will also bring many new features and updates to the CMS admin UI. The biggest update being a massive overhaul of the current editor for writing blog posts and managing pages. The new editor is codenamed as Gutenberg editor. The core version of WordPress 5.0 will include the new editor by default.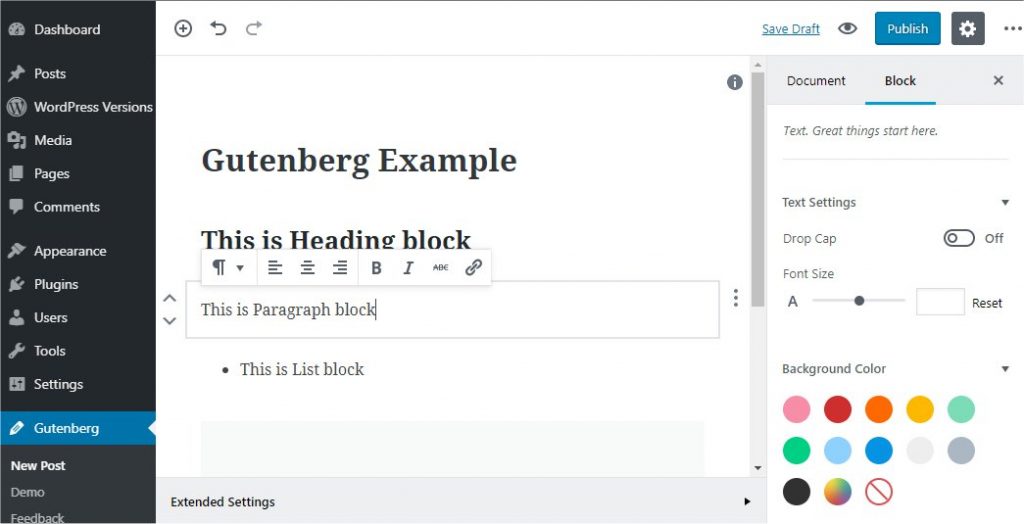 Gutenberg was the biggest WordPress news in 2017. There's little doubt now that Gutenberg will be the future of WordPress, looking to modernize the writing and editing experience completely. WordPress plans to completely revamp the way users add content to their WordPress websites, replacing the traditional text editor with a block-based one. Gutenberg editor treats every element of the page as a different block – the header, text section, image, link, button, widget, etc. Each block has its own set of options to fine-tune its style. You arrange these elements as you write your piece of content, which gives you a chance to see how your page is going to look like on-the-go.
Gutenberg is currently in the development phase. It was released as a plugin for testing purposes, and developers are keen on getting valuable feedback. So far there's been a mixed thought about the new editor, to say the least, among the plugin authors and developers. While some see Gutenberg (and agree with Matt Mullenweg) as a complete treat for the content writers and the bloggers who use the WordPress text editor a lot, making the whole process easier and more intuitive. Others are anticipating massive challenges for plugin and theme developers, agencies building websites for customers, and e-commerce sites that thrive on the platform. The problem is, WordPress is not completely for the bloggers alone.
Improved Security
With the serious WordPress REST API exploits that occurred in January 2017, there's an increased need from WP users for security. Even though it was contained fast and efficiently, the exploit allowed hackers to alter the content of some of the WordPress websites.
To prevent attacks, WordPress has already introduced some security features, such as recommending hosting websites with SSL Certificates or two-factor authentication. The company is likely to continue improving its security in future releases.
WP REST API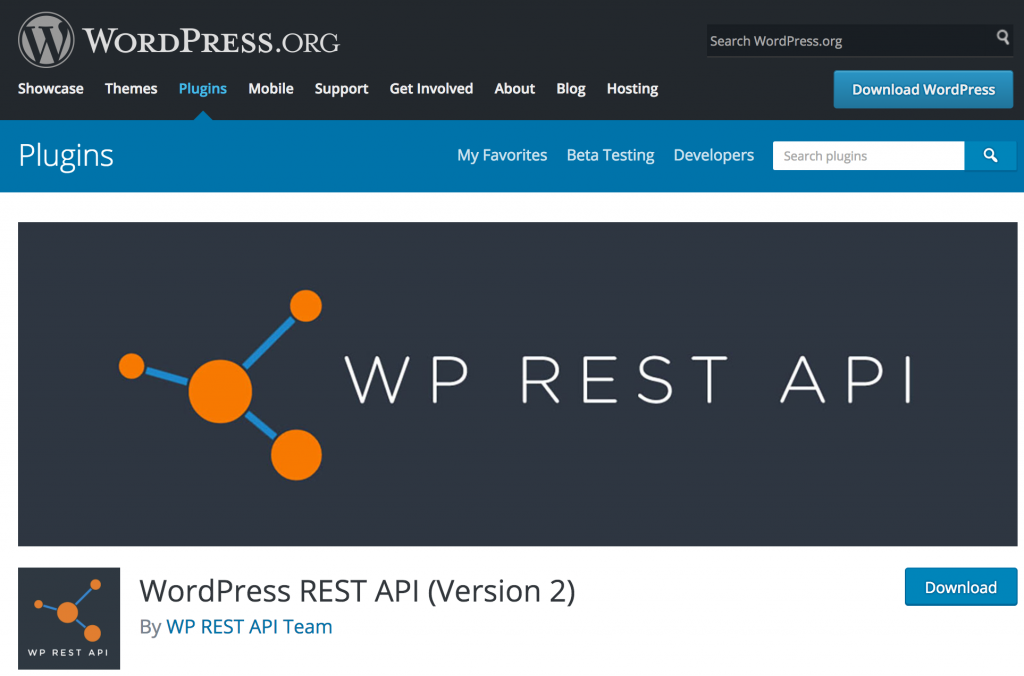 One of the biggest and most-anticipated features developers are waiting for is the WordPress REST API, which aims to let you build mobile and web apps using WordPress as a framework.
And if by any chance you still wonder what REST API is, in its most basic form the REST API is a simple code that allows you to send and retrieve data from WordPress regardless of the application you have.
The Rest API debuted in WordPress 4.4, which opened up the CMS to third-party sites and services such as mobile apps, cloud apps, desktop applications, and other WordPress sites. This means you can use WordPress as a framework to manage content for any web application out there. You can have native iPhone or Android apps running on WordPress because of REST API.
Expect more developments to come to the API in WordPress 5.0 in 2018 that will hail the era of a truly open WordPress. 2018 may be the beginning of WordPress transforming into a platform for content sharing and management across the web.
VR Based Websites
Virtual reality has gone a long way from a plot point in science fiction film to an actual part of our everyday life, and it is slowly becoming mainstream.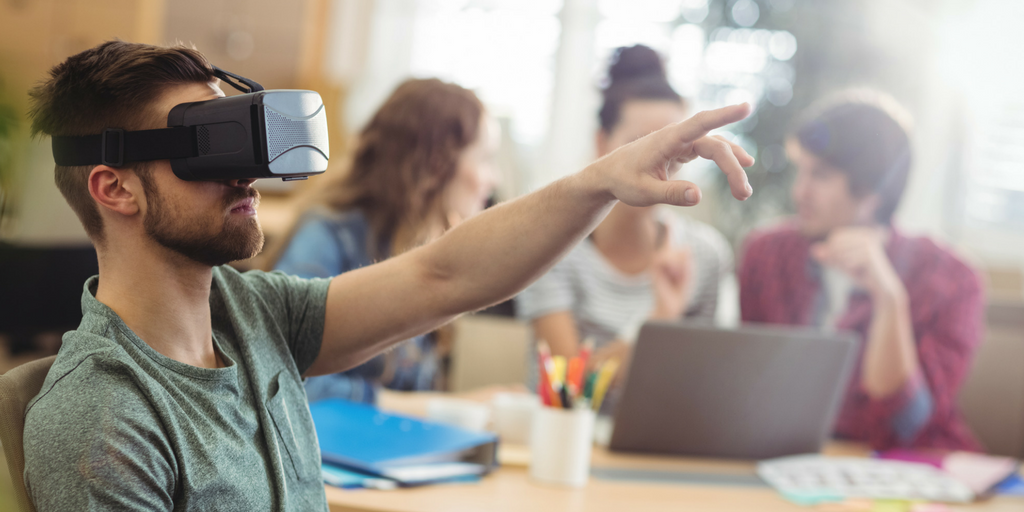 With the release of multiple VR gadgets and devices, more VR-based games and virtual tours are now being developed to attract people to try this new technology. Soon, websites will also include features to support these devices. Some eCommerce sites have already moved to incorporate virtual reality into their shopping experiences. As we move into 2018, we're going to see more companies take advantage of this augmented reality technology to give visitors' a more "hands-on" experience as they interact with products, in particular.
WordPress now fully supports VR contents and VR devices like Oculus Rift and Google Cardboard. You can create and publish your own VR content on any WordPress.com site, starting with 360° photos and 360° videos (beta), and you can view regular photos and panoramas in VR.
While the WordPress VR plugin library is a tiny part of the whole ecosystem, expect that to change as the digital world continues its massive leap from inside a computer monitor to tangible experience.
Hopefully, 2018 will be the year we finally get to see a WordPress theme that comes with built-in features for VR gadgets.
A Bigger Piece of the User Base Pie
WordPress is more than just a CMS now. It is an Application Framework and thanks to the REST API addition; it will take years of development for other solutions just to catch up with it.
The arrival of Gutenberg means a more user-friendly environment for writers, and more publishers will opt for WordPress for their publishing website shortly. According to experts, WordPress will power 35% of the web by the year 2020. That is significant considering 29% of websites are already currently running on it.
Final Words Over to You
We would love to hear your thoughts about the future of WordPress. Where do you see WordPress in the next five years? Even better, what would you love to see in the next version of WordPress?
The latest tips and news from the industry straight to your inbox!
Join 30,000+ subscribers for exclusive access to our monthly newsletter with insider cloud, hosting and WordPress tips!