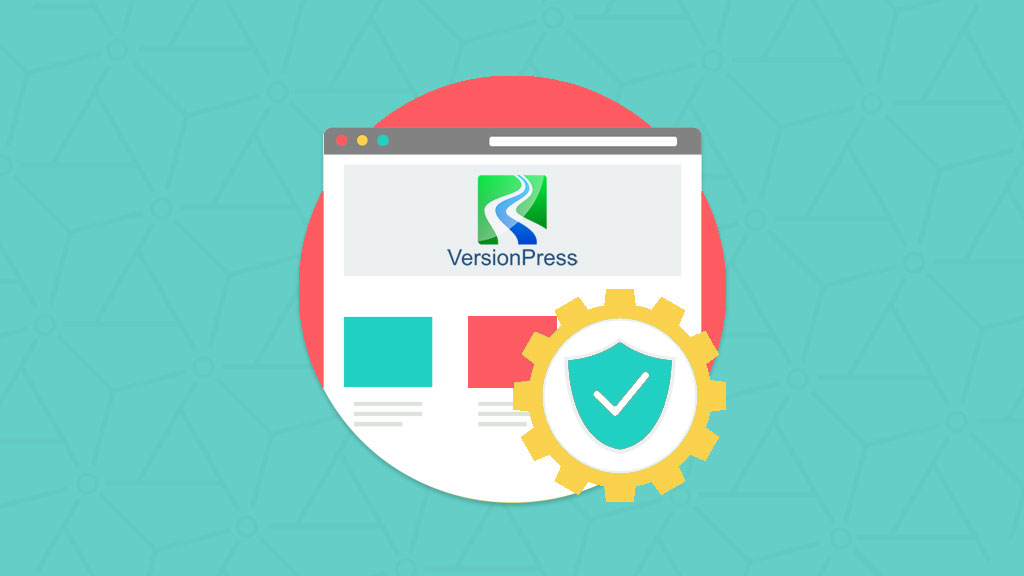 VersionPress and How to Keep Your Website Safe
Websites evolved a lot for the past few years and they become more complex with time. The world's leading application for website development is WordPress and it grows at the same pace. You now have thousands of different options, themes, plugins or widgets and they can all make your website stand out from the rest. This is important because, with the growth of the websites and their complexity, we all strive to offer something more to our visitors and keep their attention.
This is all good, though. It keeps us all motivated, constantly alerted and we improve our websites the same way we improve ourselves as people. We grow, we learn new things, we think of ways to reach out to more people. We work constantly to provide more and we want to get more as well.
Let me get to my point here, WordPress users have a lot on their plate now. There are multiple frameworks, builders, plugins or themes they can use on their websites. They constantly install, test, modify and improve their projects, but what happens if the latest changes we make fail? Do we always generate a backup when we make changes? Even if we do, is the backup what we really need, or it will save our website, but remove hours of work?
It is my pleasure to introduce our new partner – VersionPress! It is a plugin I have been personally working with for quite some time now and I am excited to introduce it to all of you that did not have the chance to do so. VersionPress is a WordPress staging plugin that offers a complete solution to all your problems, without even noticing it while running in the background.
How does VersionPress Work?
VersionPress acts as a staging plugin for your website. It offers version control for your project, which means that a version of your website is created using Git after each change you make. This way, you have the full power to reverse any of the changes that you make on your website, whenever you need that.
One of the best things about VersionPress is that you can revert any change on your website, without affecting newer updates. For example, let us say that you install a plugin and then you decide to install a theme as well. When you are ready, you are happy with your new theme, but the plugin does not seem to work the way you expect. You can revert the plugin installation, without losing the changes you have made for the theme on your website.
How to Install VersionPress
The installation of VersionPress is easy, even though it does not work on all shared hosting service providers. There are some requirements for the plugin to work the way it should, but this requires changes to the hosting environment. Borek Bernard, the Founder and Lead Developer of VersionPress, explained in more details this matter in a recent article called "The Hosting Story". FastComet supports VersionPress on all Shared Hosting, Cloud VPS or Dedicated Server plans and we can help you with the installation process as well.
The process is the same as when you install a standard plugin for WordPress. Log into the administrative area of your website first and then navigate to Plugins and click on Add New.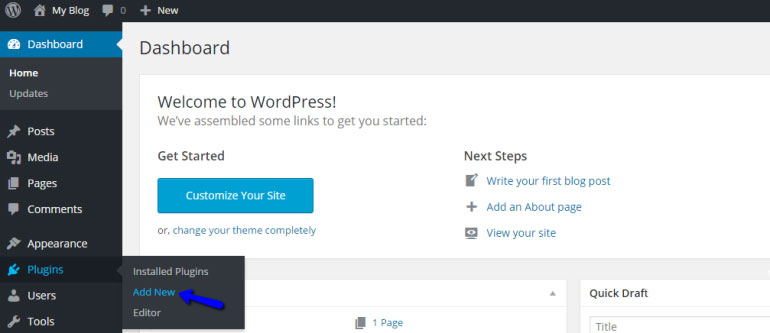 On the new page, click on the Upload Plugin button at the top and then upload the VersionPress archive from your local computer. Click on the Install Now button to proceed.

The VersionPress plugin will be automatically installed on your website. You will see a successful message and you will have to click on Active Plugin to enable it on your website.

The VersionPress plugin requires an additional activation step. You will see a new button at the top of your main menu, called VersionPress. Click on it, review the server requirements of the plugin and then click on the Activate VersionPress button at the bottom to complete the setup.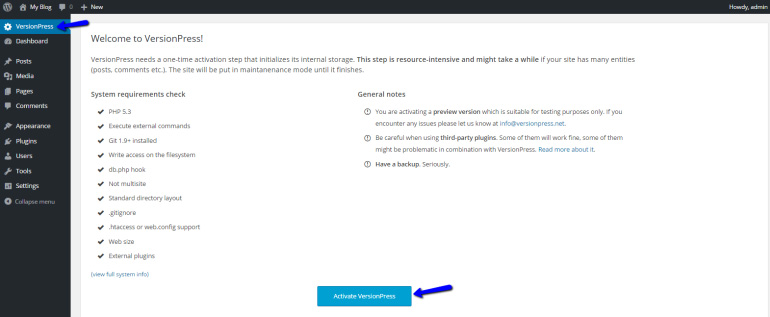 How to use VersionPress
There are two main restore types – undo and rollback. The first type allows you to Undo specific changes on your website, without affecting any of your other actions. For example, if you have installed a plugin a few days ago and you wish to undo that without losing all of the work on your website since then, you can simply undo the plugin installation.

The second restore type is the rollback. This allows you to revert all changes made on your website up to a certain point. Let us say that you have been testing a feature for the past few hours and you have made a large number of changes on your website. In the end, it does not work the way you need so you would like to reverse all of the changes – not a single one. You can achieve that by using the Rollback to this option.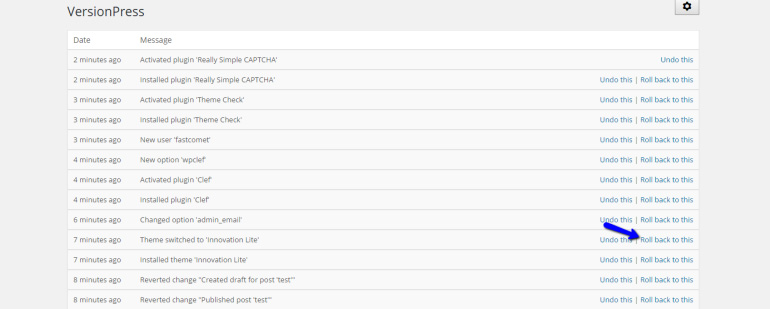 Conclusion
VersionPress is a plugin for WordPress that allows you to revert any changes that you make on your website. This is an excellent way of keeping a track of all changes you make and be able to undo them, or even roll back to a certain point in time. VersionPress simply WORKS and you never have to worry about your website, which is one of the biggest concerns for developers.
The latest tips and news from the industry straight to your inbox!
Join 30,000+ subscribers for exclusive access to our monthly newsletter with insider cloud, hosting and WordPress tips!