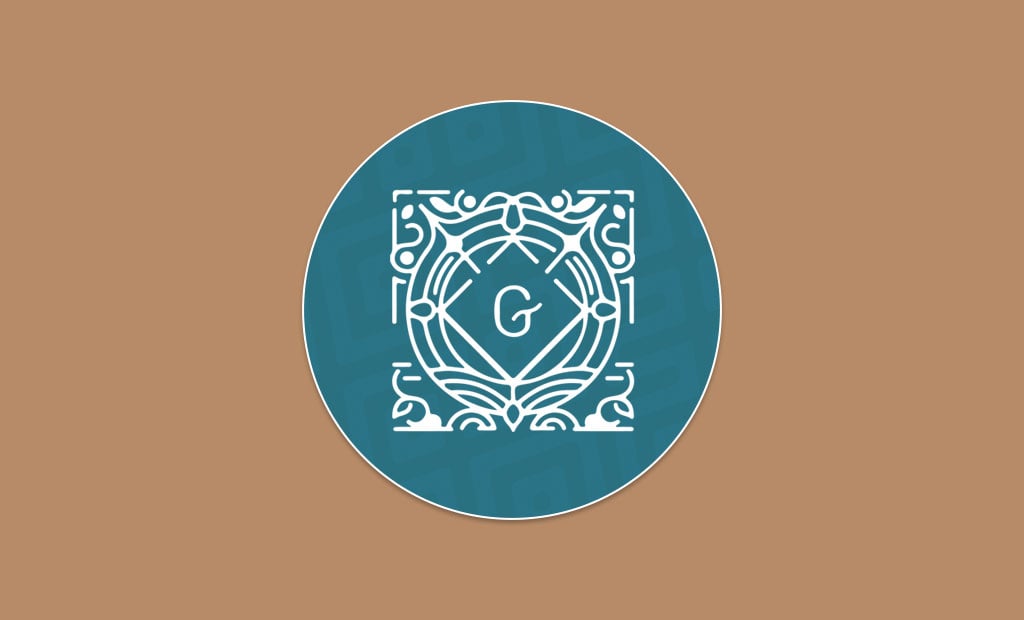 Gutenberg Editor is so Close – We Can all Start Using It?
After the recent release of WordPress 4.9.8 (even after the slight delay from the initial date of release) brought the attention of a wider audience of the WordPress community to the Project Gutenberg. If this makes you wonder, what we are writing about exactly here and you haven't heard about the project itself, I would strongly suggest you take a few minutes and read our detailed article about the project and what you can do with the new tools, or should we call them now blocks now?
Gutenberg and Our First Impressions
We all understand that making a change to something we are all are so accustomed to and use in our daily routines is quite challenging on its own. It's confusing. Only the idea behind that can be scary to some, however, what the WordPress community is going to show us is that a new take on something already working for millions of users around the world can be something worthy of bringing to the table. In our time testing Gutenberg, we really enjoyed all of the aspects of working with the tools provided and many of our initial concerns were addressed. Of course, there was a need for some time to get used to certain things. However, this is always something to expect when a full overhaul of something you've used to work with blindfolded is happening.
What's New?
First and foremost, we are happy to announce that WordPress 4.9.8 is here and that we are nearing the full release of Gutenberg, which hopefully will be here in the next few weeks or maybe months. As we are nearing that date, we have to understand what this major update would mean for WordPress and the community behind it.
We were promised that all the Gutenberg features and functionalities shown will align and will come as the editor by default for WordPress 5.0 and above. We are all still wondering what this will bring to the table; however, we can safely say that we are all certain that Gutenberg is here to stay. One of the major highlights of this new update is the "Test the new editor today." notice in the dashboard. The test callout was not available to all users until now. It's a chance to go ahead and try out the new Gutenberg block editor by installing a plugin before it is officially released in WordPress 5.0. We greatly encourage everyone to take advantage of that option so they can get familiar with these new tools.

In the upcoming few months, WordPress is going to release its new publishing experience and it will change the way you construct posts and pages. The code name for this new editor is Gutemberg. With it, site owners should expect an all-new toolbox for content creation. In order to assist you with your preparations and to be aware of what to expect from them, we've pointed out some changes that are to be expected with Gutenberg and the way to test it before the official release. We aim to make this exciting change as smooth as it's possible for everyone.
The new release on its own is a nice update addressing a few other changes that were needed. However, in its core, WordPress 4.9.8 is a new step in Matt Mullenweg's roadmap, which means we are nearing the release of the long-awaited WordPress 5.0 update. The goal of the 4.9.8 update is to make more users aware of what Guttenberg can do for you and your workflow.
Is the "Try Gutenberg" Call Out a One-time Message?
Some of you already asked others may be wondering – if once dismissed would the callout reappear again?
If you have done that and already and dismissed the "Try Gutenberg" message on your newly updated WordPress website or maybe we were able to convince you to give Gutenberg a try – you can easily opt-in and activate Gutenberg for your project with a few simple steps. You will need to navigate to the "Screen Options" drop-down on the Dashboard in your WordPress Administrative area and check the option called "New Editor".
WordPress Today and What WordPress of Tomorrow Will Be – Matt Mullenweg Vision
Only a month ago, we enjoyed our time with the WordPress community at the annual WordCamp Europe 2018 meeting which was held this year in Belgrad, Serbia. We had the opportunity to talk and discuss things with all attendees on the event, and one of the most enlightening keynotes during the WordCamp event was Matt Mullenweg appearance.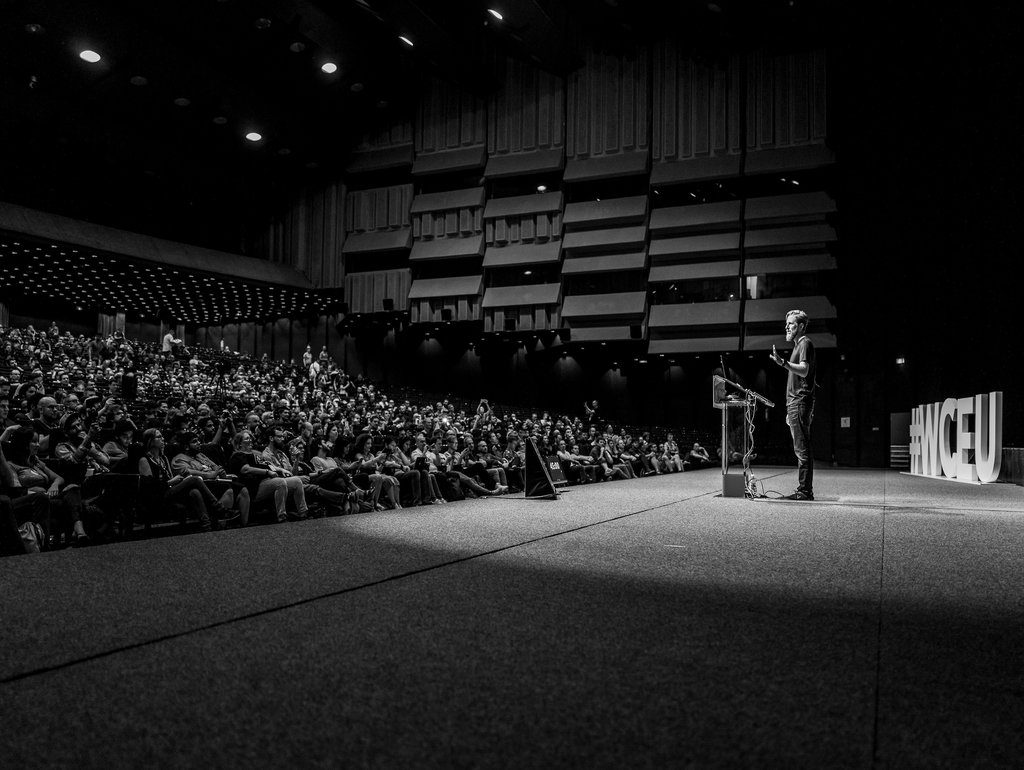 Photo credit: Florian Ziegler, florianziegler.com
What he shared during it was not only additional information on what we should expect when we start working with the new Editor, also what he had set as personal expectations about the adoption of Gutenberg.
100k+ sites have made a 250k+ after beginning to use Gutenberg
Core merge, starting the 5.0 release cycle
Completed 5.0 beta releases and translations

Gutenberg Mobile version expected by the end of December
What Automatic CEO said is that he has high hopes of increasing Gutenberg usage to at least 100k sites with 250k posts published over the upcoming few months. The gathered data about responses from users, especially the ones who use third-party plugins active on their sites would be critically important for the team. It would help them be aware of where they should focus their attention.
We continue our commitment to provide you, our users an optimized environment for your WordPress based project, and strongly recommend to check if you are using the most recent PHP release 7.x, and in case you need assistance changing it, just let us know, and we would be happy to assist you.
Switching between post-editing in the mobile apps might still break as of this moment, but Mullenweg anticipates this will be resolved before 5.0 release, with full Gutenberg mobile versions available before the start of next year.
Something which we liked a lot is the provided option to play around with the new blocks without touching your website. If you just wanna see the UI and how the blocks are stitched together to work – please say Hi to the New Editor online here:
WordPress of Tomorrow
Matt Mullenweg always had a clear and open mind about the feedback provided by the whole WordPress community. The strategy employed by the team is pretty much the same:
"… as it was 5, 10, or 15 years ago. It's to listen to our users, to develop the best software with our community, and repeat!"
These are not just simple words, as it has been proven time and time again that the people behind WordPress have shown that they do listen carefully to their users, and following the events of WordCamp US in December they made 12 Gutenberg releases and were able to close over 1,100 issues which were opened by the community.
On a similar note, something that can easily be overlooked due to the major changes that WordPress 4.9.8 brings is that it also doesn't stop improving the foundation that is set by the privacy improvements, which went into the core a little earlier this year. A good example is that the type of request being confirmed is currently included in the privacy confirmation emails subject line. All in all, this new release has a total of 46 bug fixes that come from more than 50 contributors, if you want to see all the changes made you can check the official release page.
With that said, we do believe that the wait will soon come to an end and Gutenberg officially will be merged into the WP core; and even though it might be a hard transition for people who never tried it before it might be well worth it.
Closing Thoughts
WordPress improvements are always exciting, and Gutenberg in WordPress 4.9.8 is an amazing opportunity for you to find out if you and your website are prepared for this change and hopefully participate actively by reporting any detected issues to the WordPress team involved with the project. The whole FastComet team is also thrilled about the new Gutenberg Editor and the ability it gives us users of all skill sets to get online and completely utilize the web in a more personal and fun way.
We would love to hear your take on the Gutenberg tool in WordPress 4.9.8 and your first impression. Share your thoughts in the comments below!
The latest tips and news from the industry straight to your inbox!
Join 30,000+ subscribers for exclusive access to our monthly newsletter with insider cloud, hosting and WordPress tips!