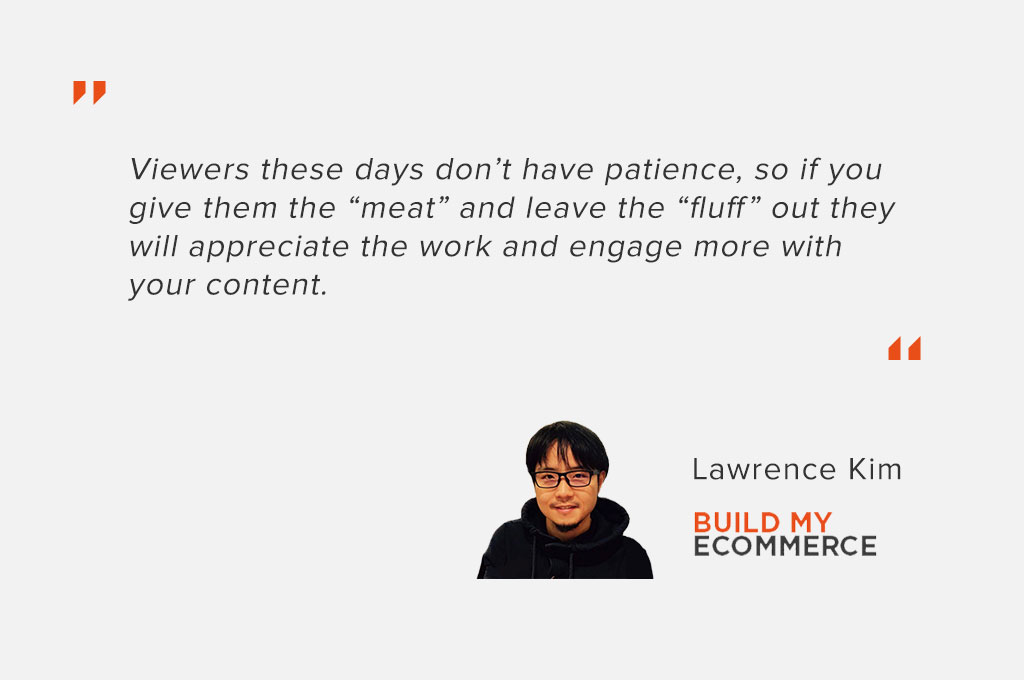 Spotlight – Lawrence Kim and His Educative Video Tutorials
Providing knowledge has always been one of the main purposes of the Internet. With so many new applications being developed each day, many users find themselves confused on matters like configuration and using the full potential of the platform. This is why in recent years we see a big increase in tutorials whether the are plain text or videos with instructions. We try to do our share of the work and constantly provide new and easy to understand the documentation for the applications our users take interest in.
The Interview with Lawrence Kim
Today we have as a guest to our Spotlight section a very active tutorial writer that also does his best in educating viewers on various topics connected to site building and using themes.
FastComet: Introduce yourself and tell us more about your line of work?
Lawrence Kim: My name is Lawrence Kim and currently living in Osaka, Japan with my beautiful wife and dog. I'm from New York City and I have studied computer graphics at a School of Visual Arts. I worked on various TV commercials for more than 10 years before I moved to Japan. At the moment, I'm studying a little bit of Japanese as it can be frustrating not to be able to communicate with the locals here.
FastComet: Can you tell us more about buildmyecommerce.com?
Lawrence Kim: I started it out as a hobby one Saturday morning when I woke up super early and got nothing to do. That morning I started working on a video for Journal OpenCart theme – currently, the best-selling OpenCart theme. I created that video out of frustration as I've never been the type of a person that read manuals. It received good feedback and the developer of the theme loved the idea so he commissioned me to work on other videos. After that, last year I released a tutorial video for OpenCart version 2 which has been featured on the official OpenCart website. Currently, it is the most watched OpenCart version 2 tutorial on YouTube.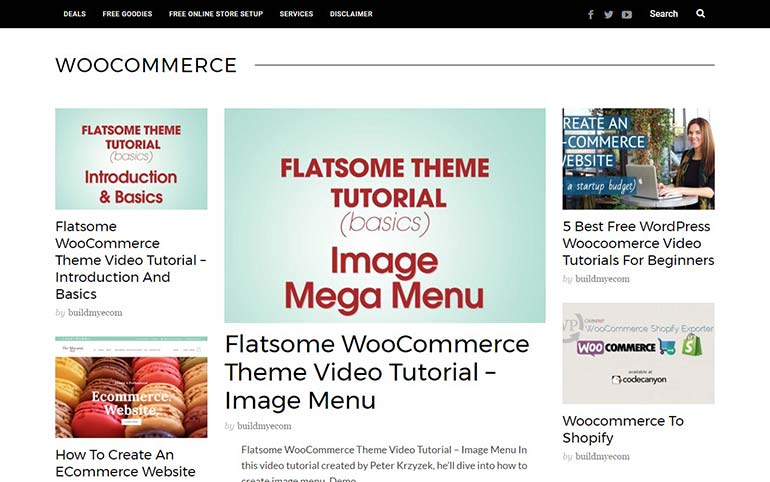 FastComet: How do you come up with new ideas for tutorials and content for your website?
Viewers these days don't have patience, so if you give them the "meat" and leave the "fluff" out they will appreciate the work and engage more with your content.
Lawrence Kim: I get my ideas from my YouTube viewers and by reading forums online. I'm mainly interested in creating videos, so I look at a lot of "how to" video tutorials and see if I can create a better content and provide easily understandable solutions to my viewers' issues. Viewers these days don't have patience, so if you give them the "meat" and leave the "fluff" out they will appreciate the work and engage more with your content.
FastComet: Are you planning on expanding your catalog with newer and still less known eCommerce applications?
Lawrence Kim: Yes, I'm planning to expand to other e-Commerce applications, such as PrestaShop and other open source platforms. At the moment, I'm working on a project with a plugin developer to take this hobby and make it a viable business, but I'm a one man show and everything takes a lot of time. If I was still single I would have been able to devote more time, but I have no regrets!
FastComet: How long does it usually take and can you run us through the creation process you use to make a video tutorial?
Lawrence Kim: Creating the videos is the last part of the process and takes the least amount of time. The writing (and rewriting) of the script, recording voice-overs and creating the graphics takes the majority of the time devoted to a project. When I'm writing the script, I'm always thinking if a viewer with no technical knowledge is watching my video, will he/she be able to understand what I'm trying to say. For example, when I tried to explain what is cPanel, I researched a lot of articles and watched tons of videos to see how I can simplify the content. What I did was explain to the viewers to think of cPanel as an operating system like Microsoft Windows or Apple MacOS because everyone (well almost everyone) can relate to that. To create high-quality videos, I needed tools that will help me achieve that, so to record high-quality audio, I use Focusrite Scarlett 2i4. For motion graphics, I'm using Adobe Photoshop, After Effects and Illustrator.
FastComet: How helpful has been YouTube as a media for promoting your work and reaching out to new customers?
Lawrence Kim: Tutorial videos are in demand these days, just look at Udemy. Because of that YouTube has been very helpful in promoting and sharing my work. Because the videos are embeddable, I can reach more audience if someone decides to share a video of mine.
FastComet: What are the most popular questions you get asked on a daily basis and why do you think people ask them (are they misinformed, or is there too little information online regarding those questions etc)?
Lawrence Kim: I get a lot of questions from viewers having problems installing OpenCart, mainly because of the lack of experience with using cPanel or simply not following the instruction correctly. This problem can be resolved if you have a good hosting provider such as FastComet who can assist you during the initial setup. To be honest, the #1 question I get is "I can't seem to install OpenCart" even though the ones asking it watched my tutorial video. Well, this problem can be easily resolved by contacting the hosting provider. I think most people don't know that hosting providers do more than hosting these days.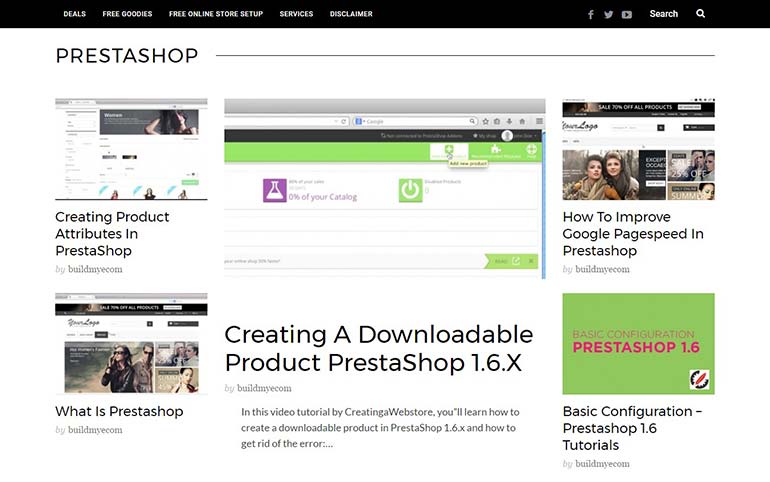 FastComet: Can you list the key features we offer that made you become our client?
Lawrence Kim: In no particular order – Speed, High Quality, Well Priced. I've used several other hosting providers from expensive to inexpensive and hands down FastComet is the best hosting provider I've ever used. You guys never sleep! I can email you at 2 am and someone will reply back within minutes. One thing that separates FastComet from the competition is that you do more than what I ask, which makes me feel special even though I'm not.
FastComet: What do you think about the free OpenCart themes provided by FastComet?
Lawrence Kim: Great resource for someone who is just starting out and the fact that FastComet will install the themes for free makes it even better. For users new to e-Commerce, I don't think you should start by spending money on purchasing themes. Instead, use the free themes and familiarize yourselves on how to use the software. After you have gained some knowledge, you can start exploring other themes and how well they can suit your website.
FastComet: Why do you think our pricing is fair compared to other hosting providers?
Lawrence Kim: Pricing is more than fair at FastComet. Before I made my decision to go with FastComet, I checked a few other hosting companies but none of them had a free backup as part of the plan. If you look at other hosting providers, backups are not included as part of the plan and a lot of times you have to pay additional for this feature. But with FastComet that feature is included with the plan. I had a client who used GoDaddy and her whole website just broke down as a backup was not included as part of the plan. She ended up paying $100 to have it restored, so I take data backups seriously.
FastComet: Do you want to share anything else with our audience?
Lawrence Kim: I would like to genuinely thank you for asking me to do this interview. And for anyone looking for hosting provider, test drive FastComet to see the real difference they can make to your life and business.
Share Your Story with FastComet
We want to give our thanks to Lawrence, for sharing his online adventures with us. If you would like to tell the story behind your project and how FastComet made it possible, please let us know. Your success is what matters most to us.
The latest tips and news from the industry straight to your inbox!
Join 30,000+ subscribers for exclusive access to our monthly newsletter with insider cloud, hosting and WordPress tips!