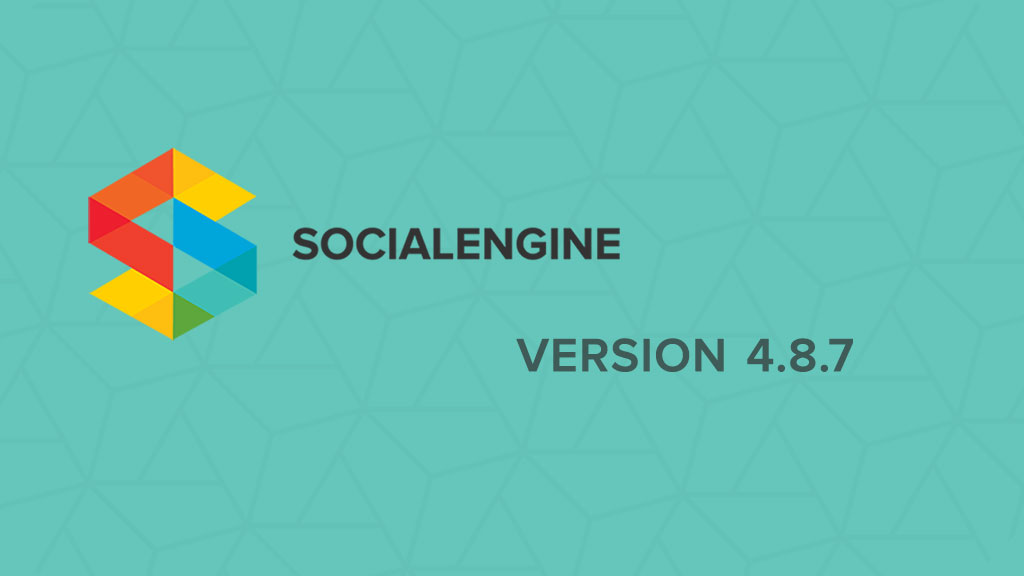 SocialEngine Version 4.8.7 is Here
It is always important to upgrade your SocialEngine installation to the latest stable release. The reason for that is because it offers the latest bug fixes and feature improvements for the application and you can take advantage of those by simply upgrading.
Most Recent SocialEngine Improvements
Recently, SocialEngine released their latest stable version, which is SocialEngine 4.8.7 and you can download the upgrade package directly through your SocialEngine client area. Let us review some of the latest features that it offers:
Speed improvement: SocialEngine now does not render CSS for disabled modules.
Speed improvement: You have the ability to convert language pack CSV files to a PHP array. This will speed up the translation of your website and you can enable the feature through your Admin Panel > Performance & Caching.
You now have the ability to edit the Browse Members page via the Layout Editor. Easily add your widgets to the page from your admin panel.
Synchronization of the likes and comments for activity feed and main content.
When posting photos from the status box, the status message will be added automatically as a caption.
Added TinyMCE Editor for the message body of Email Templates within your admin panel.
Added South Sudan to the available countries.
Added Turkish Lira and Russian Ruble to the supported currencies.
Added iframe to the default tags.
There is also a large list of bug fixes that you can review directly via the official blog post for the latest SocialEngine 4.8.7 release.
If you are planning to upgrade, you can perform it following the steps highlighted in our tutorial on how to perform a SocialEngine upgrade. The process is easy, as the SE development team took things to the next level with the automated upgrade feature via the administrative area of your website.
Count on Us for Assistance
Still, if you are experiencing any difficulties with the process, or you wish to make sure that it is handled by an expert support team, you can post a new ticket and request the upgrade from our technical support team. The service is available for all existing clients, completely free of charge. If you are not a FastComet customer, you can review our SSD SocialEngine Hosting plans, for more detailed information on what they offer.
The latest tips and news from the industry straight to your inbox!
Join 30,000+ subscribers for exclusive access to our monthly newsletter with insider cloud, hosting and WordPress tips!