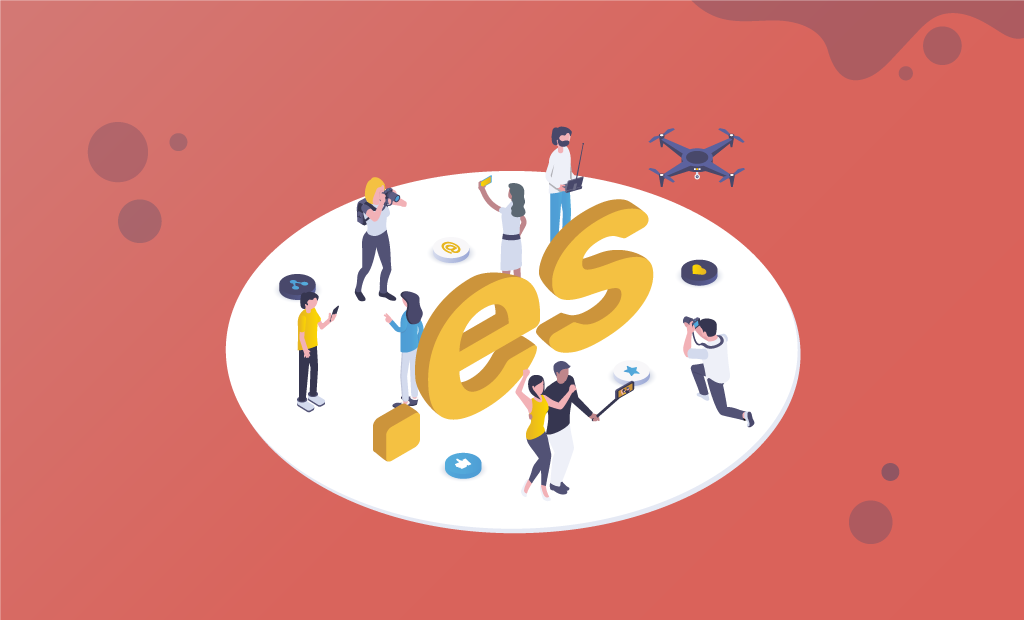 Bienvenida .ES domain registration! We all missed you!
We know that you all missed the ability to register .ES domain names with us, and we completely understand that having a .ES domain gives you many advantages when you want to present your idea, your project, or your company online. It is essential to find an authentic way to define yourself and to differentiate yourself from other websites.
Unfortunately, due to a shortcoming from the .ES domain authority's end, which we have already covered in detail in our "We are GDRP Ready" post, we were forced to stop new registrations of .ES domains on our domain portal. Privacy and security of personal information is an integral part of a successful online service. And with the introduction of GDPR, in particular, it became even more clear that a product which introduces inconsistencies in the privacy policy must be revised.
Now, we are happy to announce we are back on track. From today we are reintroducing to our users the ability to register .ES domain names on a more affordable price than ever before. Still, some of you might be:
Wondering why to register an .ES domain?
That one is quite easy – Spain represents one of the largest markets in Europe, and the entire Spanish speaking world is around 420 million Spanish speakers. So to connect with residents, and Spanish speaking communities that are looking for your products or services will be more inclined to visit a domain with an established.ES domain extension. This will help users identify your website not only as being Spanish or having interests in or links to the Spanish territory. It will also help search engines to better position your online presence in thanks to a domain that matches the targeted region.
Did you know that Spanish speaking consumers are more likely to visit a .ES site than a regular .COM? Not to say that the .ES ccTLD is currently the 16th Largest ccTLD in the world with around 2 Million active .ES Domains.
Thus, having an .ES domain will reinforce your presence, and encourage even more engagement from Spanish speaking visitors on your website, as well as local businesses, would surely take notice of your product. We have said it countless times already, and we know it might get old yet still:
Choosing the Right Domain for Your Business is Crucial
It can be as important as choosing to start your own business, and choosing the proper one for your project – can mean night and day. To our new users that might be wondering what TLD stands for – it is the abbreviated version for Top Level Domain. Yes, that is precisely the part that comes at the end of a web address. And yes it ain't needed anymore to limit yourselves to .com, .org, .net, as there are hundreds of extensions to choose from.
With our easy to use domain search tool, you will find your perfect domain name in a matter of seconds! You can start working on building your project right away.
Don't forget always to try to avoid long-winded names. Always aim to create a short and memorable name for your brand. We outlined a few of the most important guidelines we always recommend to our users to consider when choosing their domain name here.
We will maintain the .ES already affordable price, and keep it stable, easy to register, and very reliable. Why stop there, though? There are many markets in this global economy and most of them with their local domain name, and with more than 400 TLDs supported by us – what are you waiting for? Find the perfect match for your business using our Domain Checker.

The latest tips and news from the industry straight to your inbox!
Join 30,000+ subscribers for exclusive access to our monthly newsletter with insider cloud, hosting and WordPress tips!