PHP 7.2 is Now the New Default on FastComet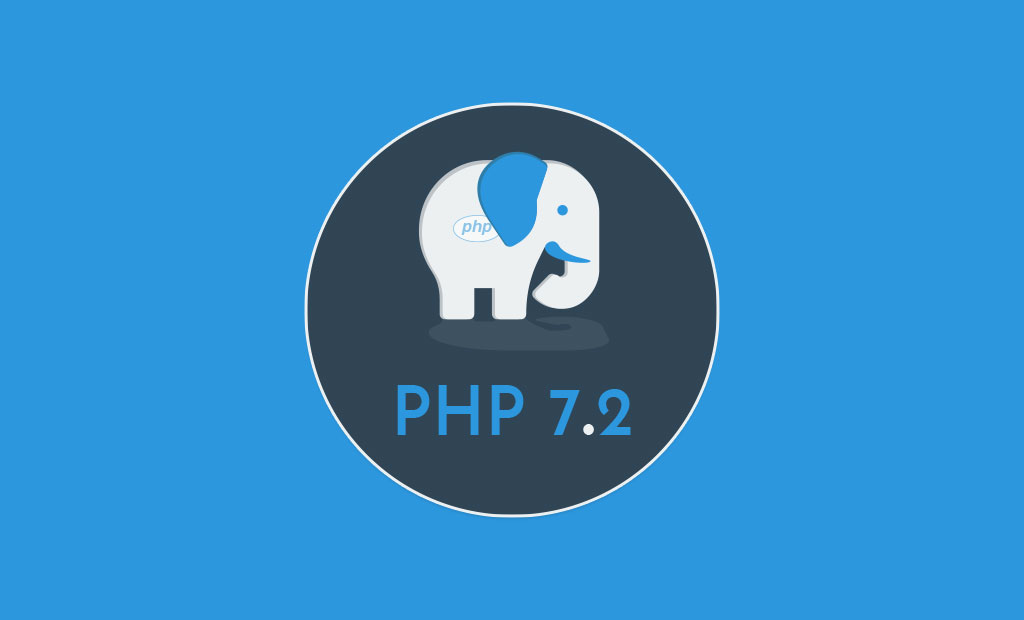 Here at FastComet, the continued stability, speed, and security of your websites are at greatest importance for us, as they are for you. We firmly believe that keeping your software up to date is a good idea for a myriad of reasons and all WordPress users should upgrade to the latest version of PHP as soon as possible. PHP 5.6 and 7.0 both recently hit the EOL (end of life) status, and more and more applications are starting to urge users running on deprecated versions of PHP to the existence of PHP 7.2 or newer. What we hope is that by now you have at least made a move to PHP 7.
Released back in December 2015, PHP 7.0 delivered hefty performance and memory utilization gains for all web applications including WordPress. Our pro-active efforts to advocate the adoption of it among our customers resulted in many sites becoming faster than before.
However, since then there were three newer PHP versions releases – 7.1, 7.2 and 7.3. The community has maintained PHP for fourteen years and continued to do so. Therefore, we believe that we all owe them acknowledgment for continuously doing so. If there is one point to get across, is that PHP 5 and 7.0 are a thing of the past.
PHP 7 has been around for almost two years. In tech time, this is plenty of time for both plugin and PHP developers to get acquainted and make the switch. It's time to move forward from PHP 5 and PHP 7.0 and upgrade to a newer and fully supported version so that we can all innovate faster. To push the web forward, we need to take a stand against old, slow and unsafe software.
PHP 7.2 is now selected as the default PHP version for new accounts
Now that PHP 7.1 is no longer actively supported by the PHP team and PHP version 7.0 has officially reached its EOL (End Of Life) state, we have shifted the default version for all our servers from 7.0.24 to PHP 7.2. After extensive testing and monitoring, to ensure complete compatibility of the upgrade, we concluded that it is safe enough to be made default across FastComet servers.
Since yesterday all new shared hosting accounts will be shipped with PHP 7.2 as their default PHP version. This upgrade will make the platform more efficient for hosting PHP websites, thanks to the underlying benefits of PHP 7.2. Of course, in case of any issues or incompatibilities, customers have the option to downgrade the PHP version.
Existing accounts are recommended to perform the switch manually
All existing shared hosting accounts' PHP version higher than 5.6 will remain unaffected and unchanged. Of course, for all of them, the upgrade to PHP 7.2 is just a click away.
We do understand that managing the whole upgrade to a new PHP version can be complex and require your investment in additional development effort. To provide you with enough time to ensure compatibility, we have implemented protective and preventative measures to extend PHP 5.6 and 7.0 continuity on our platform past their December 2018 EOL date.
PHP 5.2, 5.3, 5.4 and 5.5 were removed from the FastComet PHP Selector, though. We strongly recommend that you upgrade to PHP 7.1, 7.2 or 7.3 as older versions will soon be entirely removed from all FastComet servers.
If you were still stuck on PHP version lower than 5.6 prior to the update, you have already been upgraded to the default PHP version 7.2.
Cloud VPS and Dedicated Server accounts are advised to make the switch to the latest stable version of PHP.
Of course, you don't have to install PHP 7.2 on your own. Simply request our expert Linux admins to perform the upgrade for you. They are available 24×7 and will take care of your request immediately.
How would PHP 7.2 benefit FastComet customers?
As with every new release in the seven series, PHP keeps getting faster and faster. PHP 7.2 offers noticeable performance benefits. Some customers on our platform who took advantage of the upgrade have experienced up to 40% faster page speed and could execute as much as two times more requests. Many reported higher memory efficiency results.
Additionally, PHP 7.2 provides enhanced security via the inclusion of the Argon 2 password hashing function and the introduction of the Libsodium cryptography library.
WordPress and Drupal 8 recommend PHP 7.2
It's official: not only is PHP 7.2 supported by WordPress, but the official WordPress requirements page suggests that to run the application your host needs to support PHP version 7.3 or greater.
Same goes for Drupal 8.5.0, which advocates PHP 7.2 as a recommended minimum version. Core and most third-party code, such as Drupal modules and WordPress plugins, should continue to work just fine with the latest stable version of PHP.
Drupal 8 will drop support for PHP 5 on March 6, 2019. The Dev team recommends updating to at least PHP 7.1 if possible, and ideally, PHP 7.2, which support for was introduced in Drupal 8.5 (released in March 2018). Drupal 8.7 (to be released in May 2019) will support PHP 7.3, and the team may backport PHP 7.3 support to Drupal 8.6 in the coming months as well.
Drupal 7 dropped support for older versions of PHP 5 on December 31st, 2018 but will continue to support PHP 5.6 as long one or more third-party organizations are providing reliable, extended security support for PHP 5.
All major PHP frameworks including Symfony, Laravel, Codeigniter, and Yii have released new versions that take full advantage of the features offered by PHP 7.2 hosting.
Ensuring PHP 7.2 compatibility
The reality is that our customers are not 100% WordPress users, so we can't just upgrade and dance away without severe consequences. So, that's the conundrum here. What we can do though is try to educate our users that using unsupported versions exposes your website at serious risk.
PHP 7.2 is not the significant departure from PHP 7.1 that PHP 7 was from PHP 5. But there are incompatibilities from 7.1 to 7.2, as well as deprecated features. We still highly recommend to all existing customers, who have not yet switched to PHP 7.2, to test if their site performs without issues (if possible on a staging copy) and enable PHP 7.2 for their website.