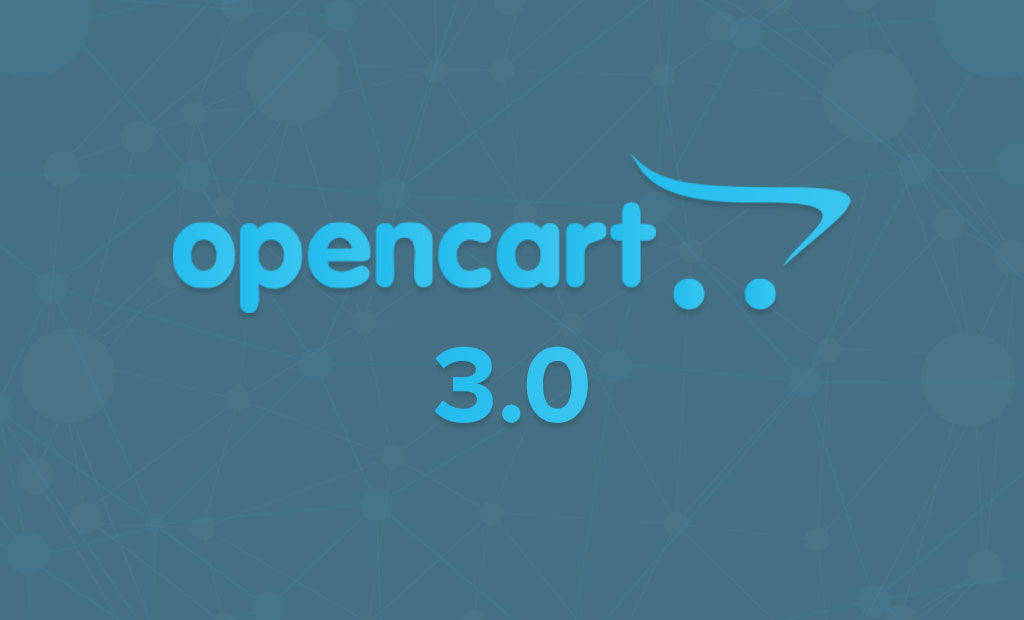 OpenCart 3.0 – What's New?
OpenCart 3.0 is here! It has been quite a wait for the OpenCart community, but the new update is now accessible for you to enjoy! It was released on June the 19th and it is now available on OpenCart's official website for downloading.
As we also have it already available for installation with our hosting solutions too, we decided it is a good idea to have a look at it and let you know what is new. Here it goes!
There are 3 major differences from the old version:
Marketplace integrated into the admin
Theme Editor
Language Editor
Extension Marketplace
We all remember well how annoying it was to have to go to the official OpenCart website in order to get a theme or a module. Well, guess what – this is in the history now! You can access it directly from your own store administration, which makes it that much easier.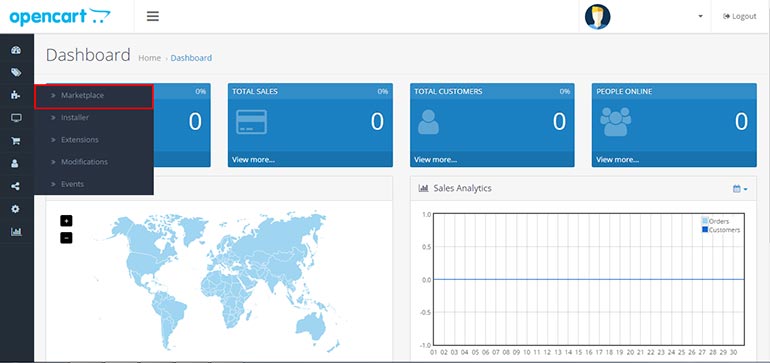 Some of the added functionalities here are additional filters to better conduct your searches. You can use the Category drop-down menu there for that. To additionally indicate the type of theme or module you're looking for, you can toggle between All, Free, Paid or Purchased. This will make your search experience for OpenCart modules much faster. You will also have a button to modify API Credentials on the top right corner.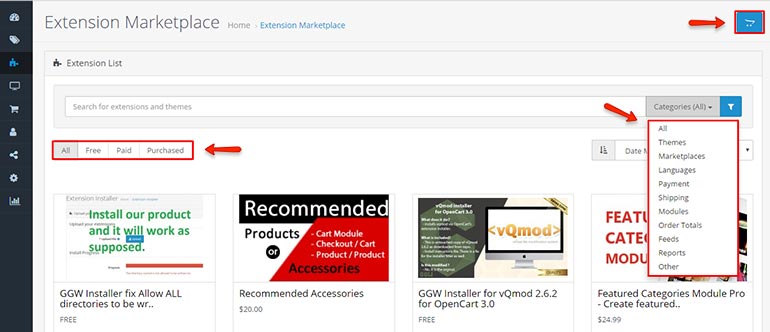 We rate that change as excellent in matters of improving user-friendliness.
OpenCart Theme Editor
This feature allows you to make changes to your code behind your OpenCart store right from your admin panel. You will be using the Twig language.
You can choose the template you want to edit on the left side and work on it in the text editor on the right side.
If you have a multi-store setup, you have the option to choose the store you want to work on in the top left corner.
We consider this to be one of the top changes in this update because it basically gives you the option to modify your template directly from your admin panel. All in one place and pretty user-friendly!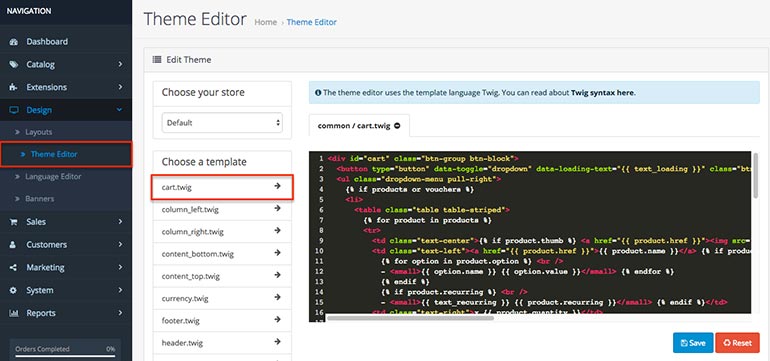 OpenCart Language Editor
With this new feature, you can edit the texts in your store in whatever language you want! The guys from OpenCart have also made it very easy to use and you will get used to it in no time, which will improve your experience further. This one makes using extensions like Translate Mate or Magic Translations obsolete, which will ease the whole complication coming with it.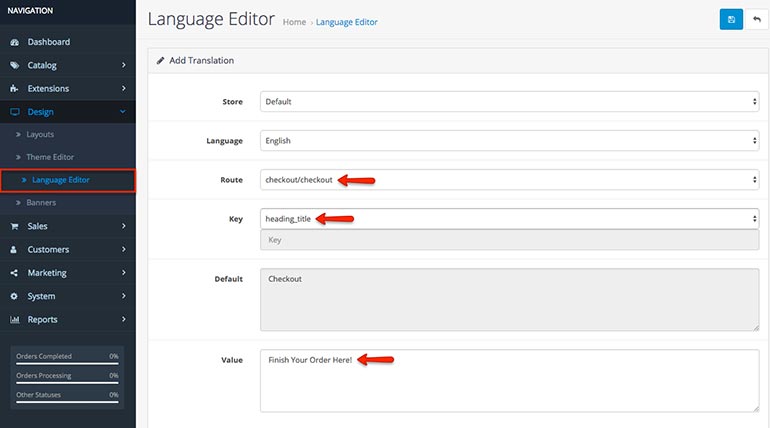 There are some other minor changes available, but we will urge you to install and sneak a peak by yourself. The experience is surely worth it!
The latest tips and news from the industry straight to your inbox!
Join 30,000+ subscribers for exclusive access to our monthly newsletter with insider cloud, hosting and WordPress tips!